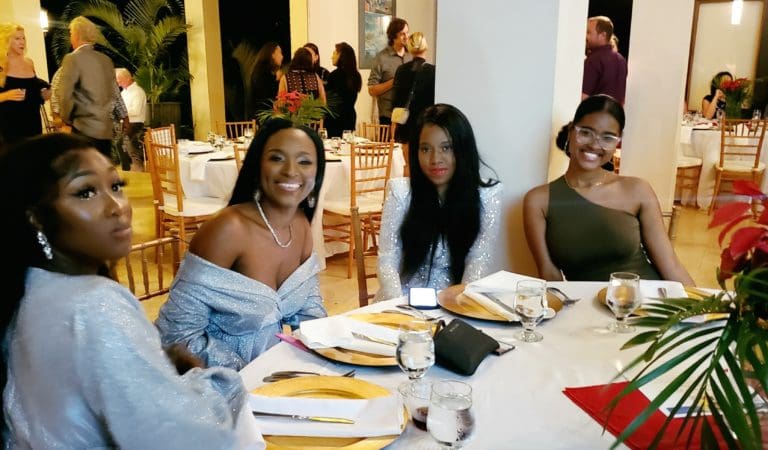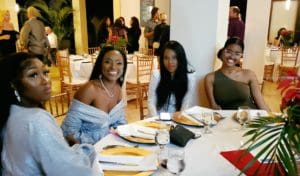 There are less than 400 children's museums in the United States, and since the COVID-19 pandemic started, almost 30% of those educational, interactive play spaces have shut down. The VI Children's Museum is no exception to the difficult times experienced by children's museums and non-profits all over the nation. Being located in the Virgin Islands, however, does sometimes mean not having access to as many resources.
"Whereas in the states, some children's museums are fully supported by large corporations or state educational funding, the VI Children's Museum (VICM) is heavily dependent upon corporate contributions and donations from the community," said Amber McCammon, museum curator.
Although the VICM did close down for six months at the start of the pandemic, they were able to reopen at the end of September 2020, thanks to their dedicated employees and an eager public.
"While public parks were shut down, the museum was able to slowly open to provide a safe space for families to explore, play and discover together. However, companies are not encouraged to donate to a children's museum that's closed, so in order to request support, we had to test out the waters and see how we could continue to serve our community in the middle of a health crisis. Our employees were willing to work, and parents were happy to have an enriching place for their children to enjoy while learning," said Executive Director Chantel Hoheb.
As the museum struggled to make payroll and cover its operating expenses, such as rent and the ever-increasing cost of cleaning supplies, the team was forced to cut back on programming, such as its Free Field Trip program that offered elementary school classes an opportunity to visit the museum for a tour with the staff and delight in invaluable interactive playtime.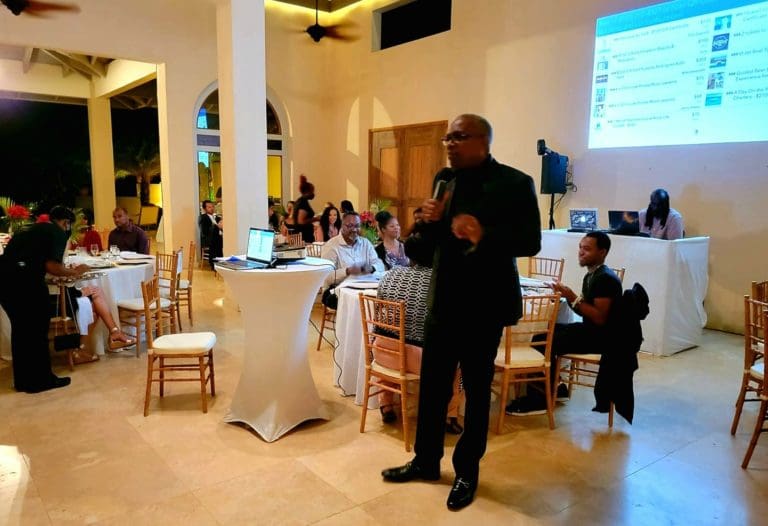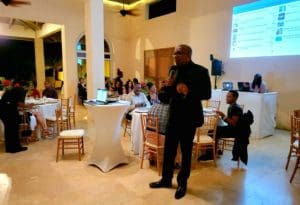 Social distancing has made programming and visiting public places a challenge, one that the museum staff has taken on by remaining flexible and being willing to change its mode operations when necessary. The tough financial situation was the driving force behind the event planning committee's decision to hold a gala style event to encourage philanthropists to learn more about the organization and donate to this 501(c)(3) non-profit organization.
With less than a month to plan the Hilltop Holiday Gala, the events committee put together an amazing, vaccinated event at the beautiful Villa Botanica, surrounded by nature and the cool winter VI trade winds. Attendees could bid on silent auction items, make donations and pledge via text message while engaging with timeless toys and brain games because play is, after all, what the Virgin Islands Children's Museum is about.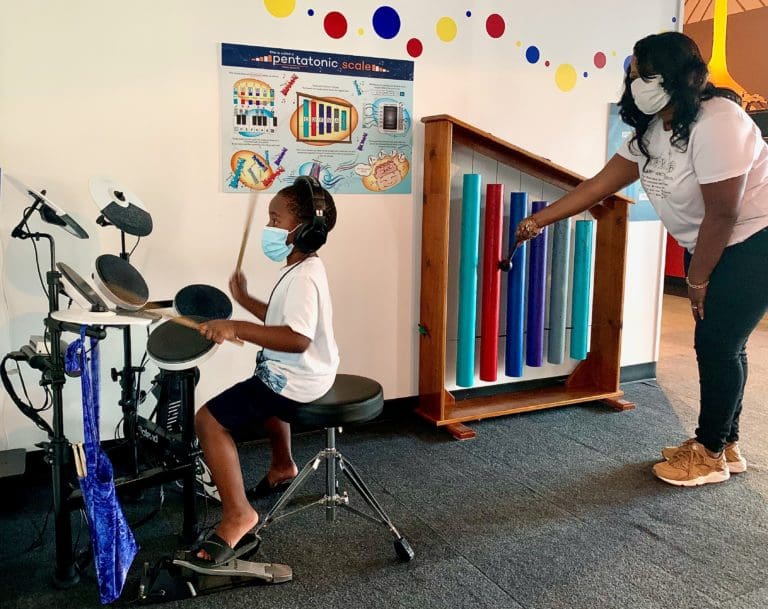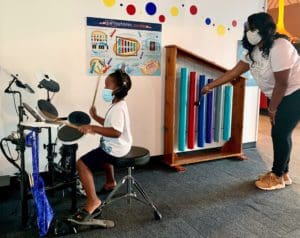 Thanks to event sponsors and attendees, the VI Children's Museum was able to raise $81,578! During the live text-give portion of the night, attendees donated $11,425, which was incentivized by a match from Andrew Park and his wife Lynn Rabinovici-Park, for a total live text-give of $22,850.
Park, VICM board member and chair of the events planning committee, said, "It was amazing to see so many of the museum's supporters together and energized in celebration and giving this holiday season."
Gov. Albert Bryan also made an inspiring appearance at the fundraiser, pledging to cover the cost of the museum's literacy programs for the next year. One of those programs is Dolly Parton's Imagination Library that provides age-appropriate books monthly to children in the territory from birth to age five, at no cost to them, helping early learners to build their at-home libraries and vocabulary, not to mention creating a space for quality family reading time.
"Reading and play are extremely important for the development of social and cognitive skills while they encourage children to be imaginative problem solvers," said the governor.
VICM has not been able to hold its annual Masquerade Ball fundraiser for two years, and it is still trying to make up for six months of being closed. The funds raised from the Holiday Gala will not only help with rent and payroll but will also allow them to finally finish laying the vinyl flooring, which will provide an even safer place for families to visit because there will be fewer spaces for dangerous pathogens to become trapped. Also, on the top of that list, is repairing the museum's entrance and installing better security and alarm systems.
"We would like to thank all our event planning committee members, staff, volunteers and donors for supporting this event and the VI Children's Museum. We could not have put this gala together without the commitment and generosity of the following companies," said Hoheb.
GOLDEN GIVERS:
-Alpine Securities
-White Bay Group
-Secret Harbour Beach Resort
SILVER BELLS:
-The USVI Department of Tourism
GUAVABERRY GENEROUS:
-Lemartec
-Southland Gaming
LASTING LIGHTS:
-The Law Offices of Richard Bourne-Vanneck
-Marjorie Rawls Roberts, P.C.
-Bellows International
-West Indies Company
HOLIDAY HELPERS:
-Merchants Commercial Bank
-Virgin Islands Port Authority
-Department of Property & Procurement
Auction Items Donors;
-Prime at Paradise Point
-XO Bistro
-Taste at Paradise Point
-Enkai Sushi Bar
-St. Thomas Restaurant Group
-Side Street Pub
-Jackson Jewelry & Gifts
-Nick Heinemann
-VIva La Piña
-Caribbean Chiropractic Center
-Skin by Christy
-Rodriguez Auto Parts
-G-Clef Music School
-Rock Life Crossfit
-Parasail Virgin Islands
-My Brother's Workshop
-Leatherback Brewing Company
-Take It Easy Charters
-The VI Jet Boat
Be sure to visit the VICM's website at www.vichildrensmuseum.org and follow it on Facebook and Instagram (@vichildrensmuseum). Become an advocate for play and support the Virgin Islands Children's Museum.
People may donate to the museum via PayPal, check, cash or card or they can give to one of the GlobalGiving projects, https://bit.ly/3yuAOrt