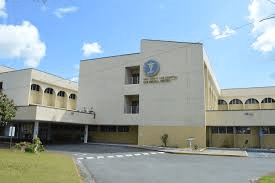 Reports that the Juan F. Luis Hospital is closing the intensive care unit are false, according to the chairman of the Territorial Hospital Board and administrators at the St. Croix hospital.
According to Christopher Finch, board chairman, the recent sudden departure of several Pafford nurses caused a staff shortage. Someone without authority may have interpreted the policies and procedures to include closing the unit when there are not enough health care professionals to provide the proper service, he said. Finch and other stakeholders discovered the misinformation was given to media outlets Sunday.
On Monday, Finch conducted a conference call with the V.I. Health Department and JFL administration to learn the background. As a result, another six nurses and six paramedics are expected to arrive soon, he said, some in 24 hours, others in 48 or 72.
"The ICU is not closing. It's got patients in there now," Finch said.
Monday afternoon, the Juan Luis Hospital also corrected the rumor with a press release while admitting a staff shortage. The release said the procedure in the intensive care unit, when the area is "at capacity due to staff shortage, is to evaluate patients for possible transfer."
"We are currently at capacity, which means we are operating within our standards with the hospital staff we (have) currently. Compliant to our protocols and procedures, patients will not be moved at this time unless their needs require an elevation of care. New patients who may require placement within our ICU unit are subject to evaluation and may require transfer for the most responsive patient care," Chivonne Thomas, JFL legal counsel, responded to a question from the Source.
Thomas and Finch said the nurses and paramedics they asked for are on their way from Pafford to rectify the problem. Finch and Thomas also pointed out the hospitals are expecting $8 million in American Rescue Funds Plan designated to help with hiring and retaining health care personnel.
According to the hospital's media release, Gov. Albert Bryan Jr. recently said that the first tranche of $3 million is being released to each hospital.
Answering questions from the media at the Government House press briefing Monday,
Richard Motta, Government House chief of communications, and Ruben Molloy, deputy
Health commissioner, both said little about the rumor. Motta said the governor was still
being briefed and Molloy said he knew there had been an emergency meeting Monday
morning.
They both said it was a "fluid situation."