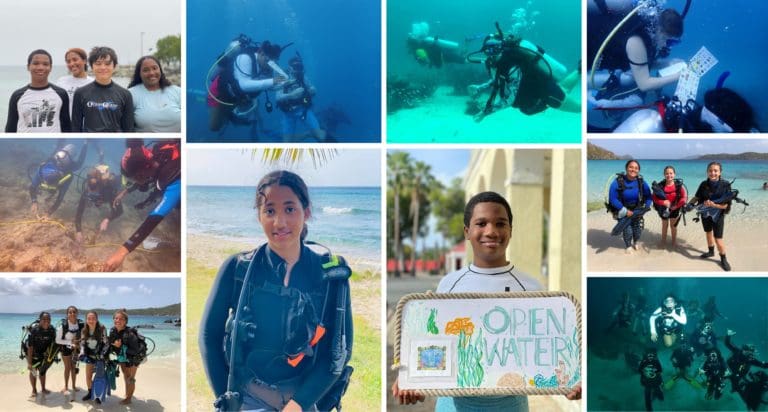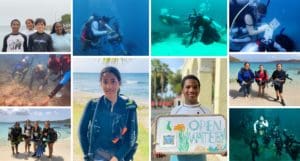 The Youth Ocean Explorers program at the University of the Virgin Islands recently wrapped up its seventh year of educating students in the Virgin Islands community about marine sciences. The program's team wants to encourage students to continue to develop an understanding of ocean life.
Howard Forbes Jr., Youth Ocean Explorers' program director, said "ocean sciences are the least diverse STEM field" and that there is a "constant push to get more local U.S. Virgin Islanders who are interested in this field exposed to it an early age. This is again because marine science as a course is not taught officially until the high school level which for some students might be too late of an introduction, especially considering the fact that we live on an island which is surrounded by water."
Youth Ocean Explorers began in 2015 and has enrolled a total of 131 students to date, 93 of whom were from the St. Thomas-St. John district and 21 students from the St. Croix district. An additional 17 students have participated in the junior ocean explorers' program on St. Thomas. Of the 131 students, 17 became certified in advanced open water diving, 10 in open water, one in scuba diving, and one in rescue diving.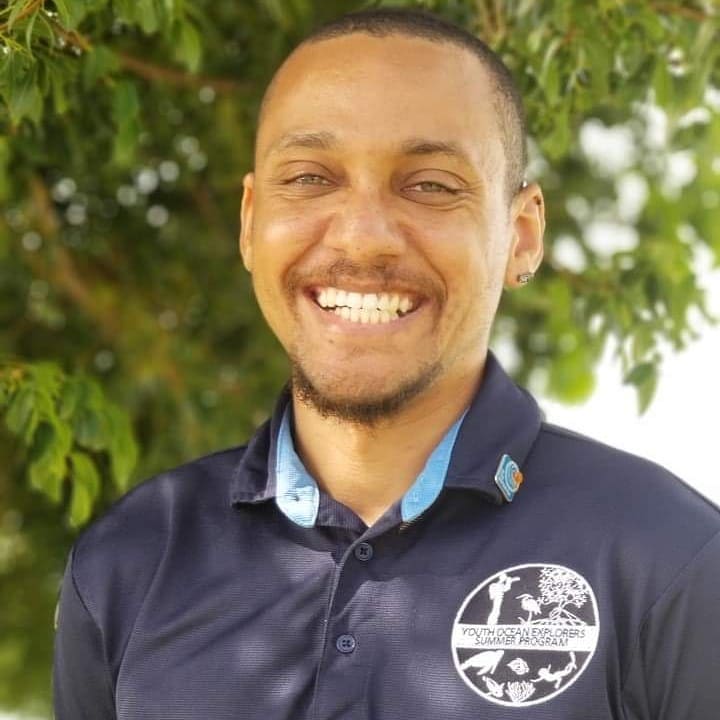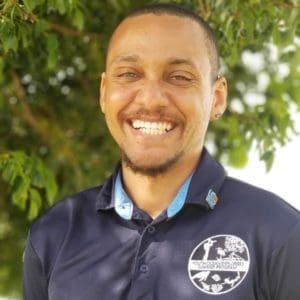 Forbes said that the scuba course is one of the biggest highlights of the summer program that students look forward to. They can even receive free scuba gear worth up to $2,000. By acquiring their scuba certification, they can utilize their diving skills in their workforce or for recreational use. Forbes also encourages students to participate in the diving instruction to end the "generational fear seen here in the USVI where a majority of the population cannot swim despite there being a law in the V.I. Code to mandate this."
Next year, the Youth Ocean Explorers program is seeking to send students to the Diving With a Purpose Program in Fort Lauderdale, Florida, where students can gain knowledge in archaeological diving and coral restoration. Some students have even begun working on coral restoration projects this year, assisting professionals at Coral World and the V.I. Coral Disease Advisory Committee with corals that were affected by Stony Coral Tissue Loss Disease. (See: Youth Ocean Explorers Help Combat Coral Disease)  Youth Ocean Explorers is also anticipating covering the cost of sending students to the mainland.
Youth Ocean Explorers program coordinator Jarvon Stout said that "The point of this and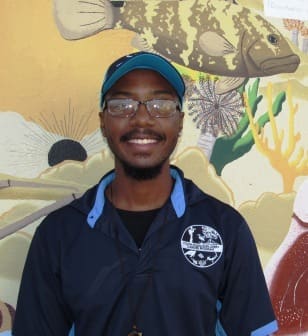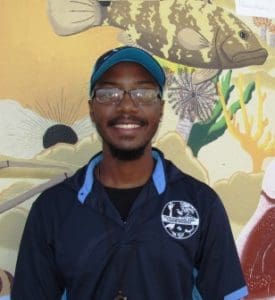 many of the programs we create and run is so that we can create the next generation of local Virgin Islanders of color who lead our STEM workforce. We also want to make UVI's marine and environmental sciences program to be more representative of the communities it serves."
Over the summer, students connected with science and technology professionals who identify as underrepresented minorities and gave them insight into their careers as marine professionals. As a marine scientist, students can acquire careers in marine biology, oceanography, science communication, conservation science, marine and/or aquatic botany, environmental law, animal husbandry, marine engineering, marine ecology, and teaching.
"There are a variety of jobs that students could look forward to when studying marine science. I think the biggest misconception when people think of marine scientists [is] what they do. I've had friends think that as a marine biologist, I studied fish. And while some marine biologists do study fish, fish are not the only things found in our oceans," said Forbes. "While a career in marine science might not be in everyone's future, this training does help towards making our communities more aware of the environment that surrounds us but that we also depend on for our own survival."
In addition to educating students about life under the water, the program encourages students to care for their environment. Students participate in beach cleanups, inspiring them to be conscious of their waste and to properly dispose of trash.
Students interested in signing up to participate in Youth Ocean Explorers' four-week summer program can click here. Students are eligible to join the program in the seventh grade, but the junior explorer's program accepts students in lower grade levels.