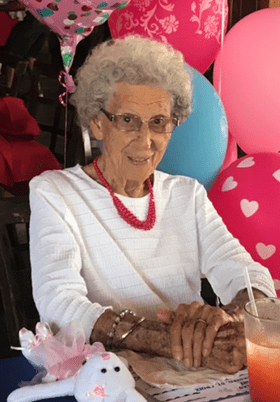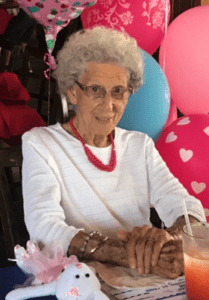 Therese Frances Duval of Estate Whim died on Jan. 12. She was 97 years.
She was preceded in death by her husband, Andre J. Duval; and sons: Andre P. Duval and John A.  Duval.
She is survived by her children: Jeanne M. Garcia, William P. Duval and Patricia Ann Duval-Santiago; sister, Eileen Molnar; sons-in-law: Frederico Garcia and Jose O. Santiago; daughter-in-law, Angelina Duval; and grandchildren: Danielle M. Colon, Frederico Garcia Jr., Selvyn Willocks, Eddy Santiago, Michele Duval, Justin Duval, Jason Duval, Vicent D. Duval, Maximo L. Garcia, Joseph A. Garcia and Michael A. Garcia.
She is also survived by great-grandchildren: Shane Garcia, Chloe Garcia, Maddox Garcia, Owen Garcia, Ferran Garcia, Noah Garcia, Samson Garcia, Leo Garcia, Jacob Garcia, Jonas Garcia, Izabella Smith, Miya S. Colon, Divina M. Colon, Siena Garcia, Jaydyn Garcia, Therese Andrea Willocks, Olivia Duval, Lily Duval, Amanda Duval, Christian Duval, Julia Duval, Gerald Duval, Remi Duval, Henri Duval and Pierce Garcia; great-great-grandchild, Joshua Garcia; godchild, Wayne James; as well as other relatives and friends too numerous to mention.
[adrotate group="6"]
Tributes will begin at 9:30 a.m. on Thursday, Jan. 27, followed by a funeral service at 10:30 a.m. at St. Patrick's Catholic Church. Interment will be at Frederiksted Cemetery.