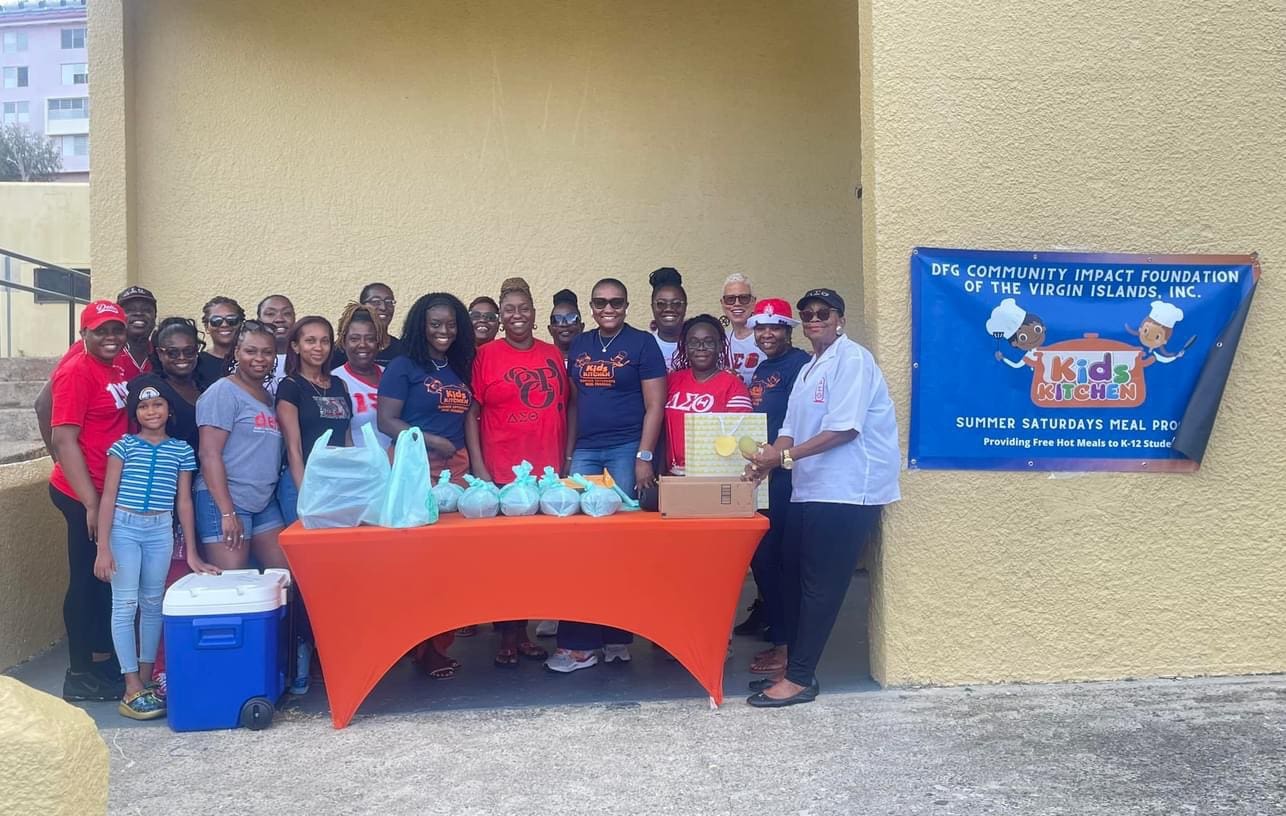 The DFG Community Impact Foundation of the Virgin Islands, Inc.'s Third Annual "Kids Kitchen" Summer Saturdays Meal Program is celebrating its successful conclusion, Sen. Donna Frett-Gregory announced recently.
Under the visionary leadership of Frett-Gregory, Kids Kitchen was launched with the noble mission of alleviating food insecurity among children, a continuous goal of the senator and the DFG Community Impact Foundation, according to the press release.
Frett-Gregory expressed her deep commitment to this cause, stating, "Kids Kitchen was birthed to aid in curbing food insecurity among our children. Over the course of this initiative, the team at Kids Kitchen has worked tirelessly to visit various communities, weekend camps, and playgrounds, attempting to ensure that no child in the Virgin Islands went hungry. We continue to aim to bridge the gap of childhood hunger and bring forth positive change within the community."
Since 2021, Kids Kitchen has provided meals every Saturday during the summer months at various communities across the territory. To date, over 1,000 meals have been served and Frett-Gregory remains steadfast in her dedication to upholding this crucial initiative to provide much-needed sustenance to those in need, the press release stated.
The success of the Kids Kitchen initiative was made possible through the generous contributions of local community partners such as Blue Executive Services and Transportation, LLC, Alpha Kappa Alpha Sorority, Inc., Delta Theta Sigma Sorority, Inc. Alumnae Chapter, Matt Fogarty and Camshaft Capital, the release stated.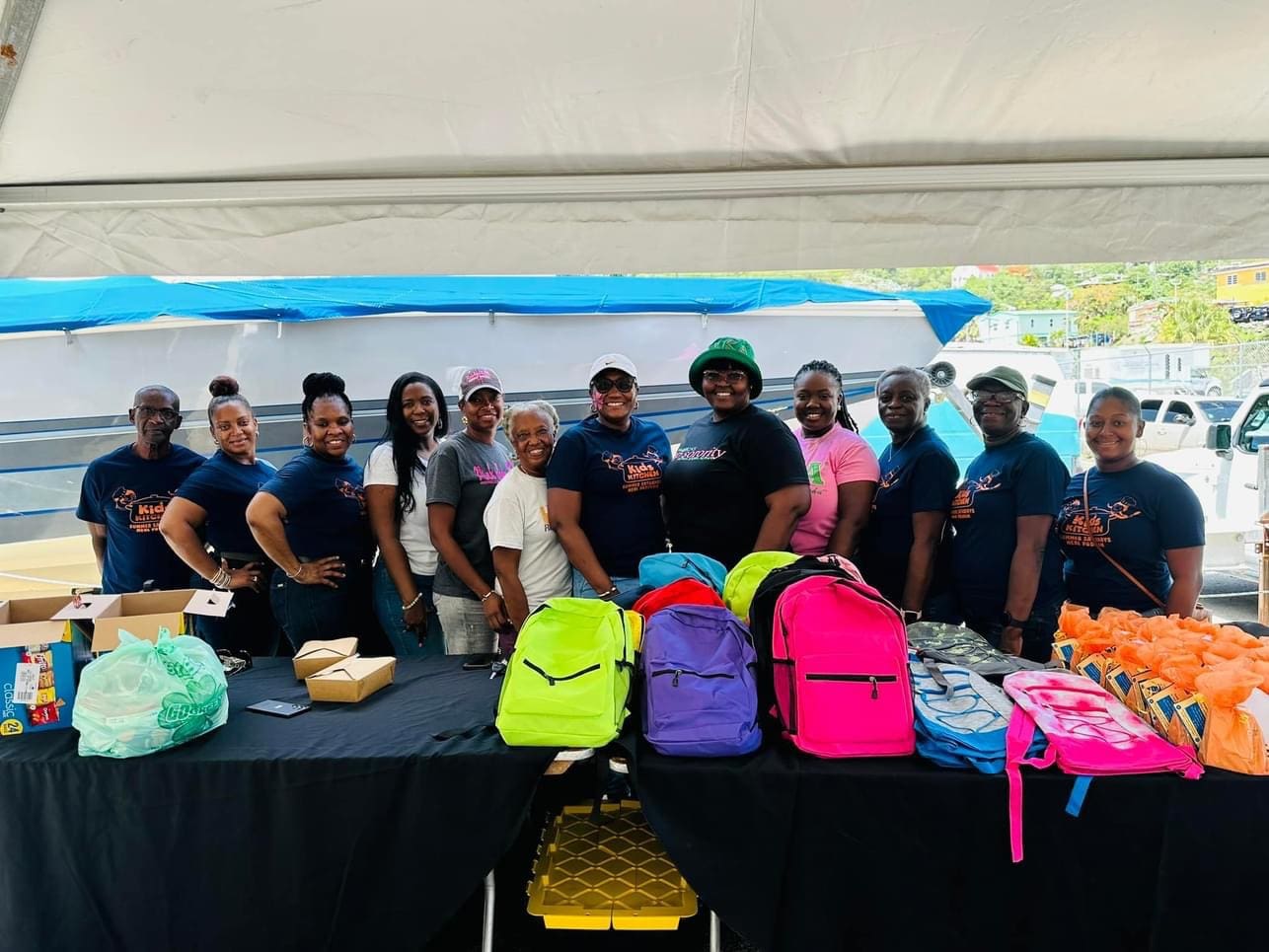 Frett-Gregory extends her heartfelt gratitude to all that contributed, volunteered and supported this transformative effort, stating, "The unwavering support and dedication of our sponsors and volunteers to the initiative have been instrumental in ensuring the smooth execution of the program and making a lasting impact on the lives of children in the Virgin Islands."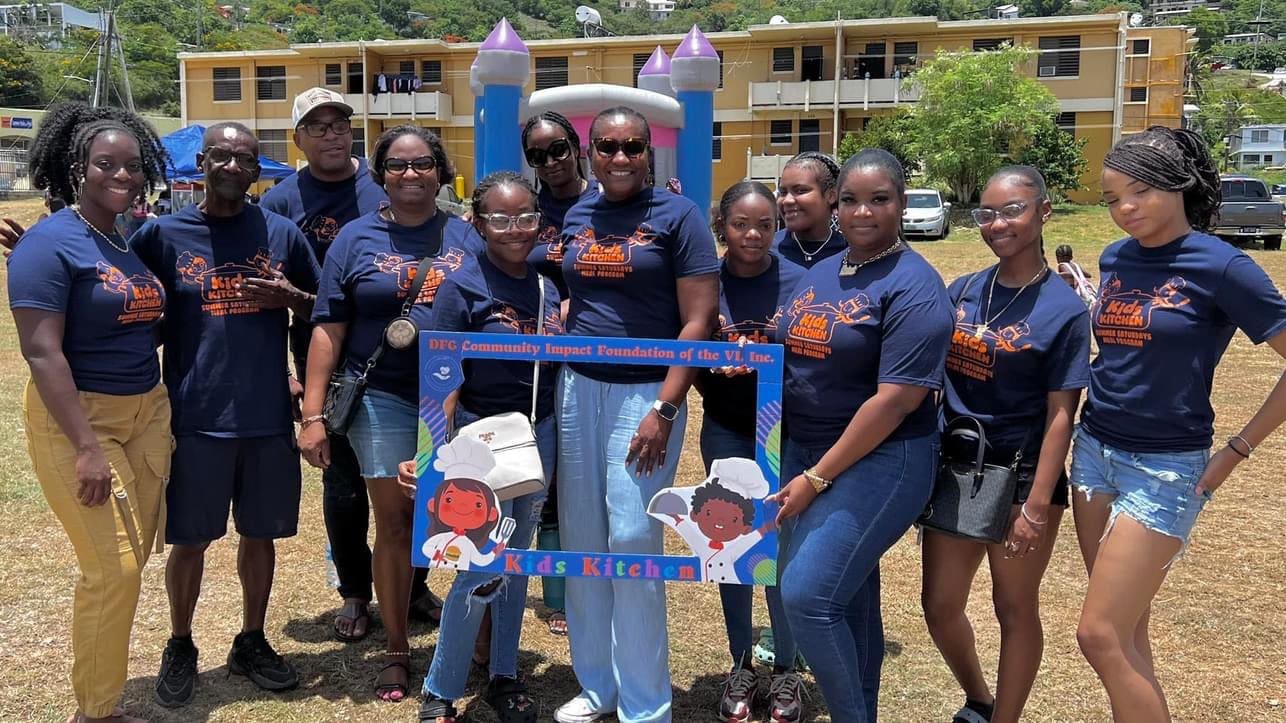 With a firm commitment to eradicating childhood hunger and building a stronger community, Frett-Gregory and the DFG Community Impact Foundation of the Virgin Islands, Inc. look forward to continuing and expanding the initiative, according to the release.
The DFG Community Impact Foundation of the Virgin Islands, Inc. is a non-profit organization that provides support to children, families and the elderly. The foundation hosts annual initiatives to include book scholarships for post-secondary students, meal programs for seniors and the International Women's Day celebration event. Most recently, the DFG Community Impact Foundation donated blankets to the emergency room at the Schneider Regional Medical Center, it said.
Anyone wishing to support the DFG Community Impact Foundation of the Virgin Islands, Inc. can reach out via email to dfgcommunityimpactfoundationvi@gmail.com