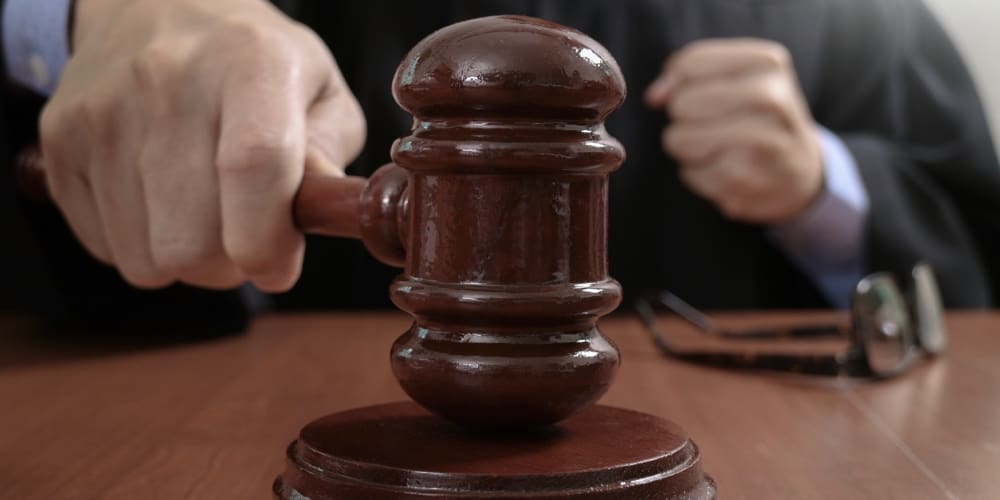 Three people charged with taking part in an expansive criminal conspiracy received lengthy prison terms from a federal judge on St. Croix. U.S. Attorney for the U.S. Virgin Islands Delia Smith announced the sentencings in a statement issued Wednesday.
District Court Judge Timothy Savage gave defendants Shermyra Gumbs, James Cruz, and Shaquille Correa sentences ranging from eight-and-a-half to 17 years. All three pleaded guilty to participating in a criminal conspiracy led by co-defendant Paul Girard while he was giving orders from behind bars.
The three appeared for sentencing in St. Croix District Court on Dec. 6. Gumbs, Cruz, and Correa were among seven defendants who admitted to wrongdoing under the Racketeering and Corrupt Organizations Act.
Eleven people were arrested and charged in 2019 as part of what prosecutors labeled the Paul Girard Criminal Enterprise. Defendants making statements to investigators said those who joined the conspiracy were directed to commit two criminal acts apiece in order to qualify.
Court documents say crimes attributed to the conspiracy included murder, attempted murder, kidnapping, armed robbery, assault, weapons possession during the commission of violent crimes, grand larceny, drug possession and distribution, and RICO conspiracy.
"The Paul Girard criminal enterprise was a vicious and lawless gang that terrorized and victimized the people of the Virgin Islands for years," said Smith. "The tremendous work of the Federal Bureau of Investigations, the Virgin Islands Police Department, and attorneys from my office and the U.S. Department of Justice Criminal Division delivered the ultimate reward to the people of our Territory — just and lengthy sentences of imprisonment to those involved."
The case was investigated by the Organized Crime Drug Enforcement Task Force, a specialized unit targeting high-level drug traffickers, money launderers, transnational criminal groups and gangs.
Sentencing for Gumbs came after she admitted to acting as a lookout while others involved in the conspiracy shot and killed Jermaine Williams on Sept. 4, 2015. Williams was shot while sitting in a vehicle outside a Head Start preschool center. "After Williams's murder, Gumbs and another enterprise member returned the vehicle used in the homicide to an enterprise member who rented the vehicle," Smith said in the Wednesday statement.
Correa pleaded guilty to his role in the July 17, 2014, armed robbery of the Divi Racino. Investigators say the defendant and two other conspirators confronted racino employees with firearms and demanded money. Authorities say he also confessed to the murder of Eddie Harriette at a gas station near the St. Croix Agricultural Fairgrounds four days after the racino robbery.
Judge Savage dealt Correa a sentence of 211 months for the armed robbery. Cruz's 144-month prison term applied to his guilty plea of kidnapping the manager of the Bank of St. Croix on Dec. 21, 2014, as part of a scheme to rob the bank. The attempt was unsuccessful, prosecutors said.
A fourth co-defendant, Etherneal Simon, was scheduled for sentencing Dec. 7. A fifth member of the group who pleaded guilty, Wayne Bellillie, was supposed to face sentencing Dec. 6. No word of their fate has been made public so far.
"These sentences demonstrate that the Department of Justice and our law enforcement partners are committed to combating the threat of gang violence," Smith said.
Smith praised the combined efforts of local and federal law enforcement teams, including the FBI and the Virgin Islands Police Department, Assistant U.S. Attorney Meredith Edwards and Justice Department Criminal Division Attorney Christopher Taylor and Human Rights Special Prosecution Attorney Marie Zisa.