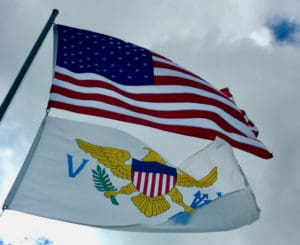 Members of the 34th Legislature remind Virgin Islanders of the historical significance of Transfer Day as we celebrate 105 years under the American flag.
In January 1917, the United States agreed to purchase the Virgin Islands from a financially strapped Denmark for $25 million in gold coin. At 4 p.m. on March 31, 1917, Denmark formally ceded St. Croix, St. John and St. Thomas to the United States of America. The Danish flag was lowered for the final time and the United States flag was raised thereafter signaling the emergence of the Virgin Islands of the United States.
As Virgin Islanders we must never forget our rich history, said Senate President Donna A. Frett-Gregory. As we observe Transfer Day, let us be reminded of the opportunities that exist and seek to embrace them to ensure a better Virgin Islands for all.
LegitTv will be airing special Transfer Day programming on Channel 26.