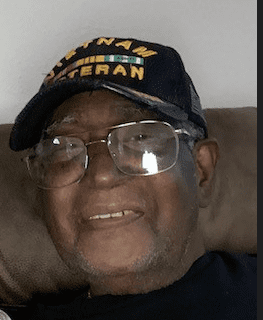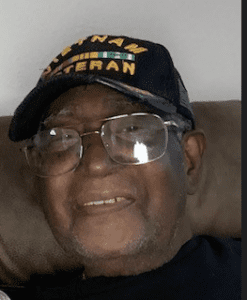 Trevor S. Graham Sr., also known as "Snake," died on Sunday, June 5, in Riviera Beach, Fla. He was a proud Vietnam veteran.
Trevor was preceded in death by his father; mother, Octavia Graham; brother, Winston Graham; and adopted daughter, Tynneshia Alexander.
He is survived by his daughters: Michelle Walker, Tarah Graham-Hodge and Tamiah Graham; sons: Rexford Graham, Marlon Collymore and Trevor Graham Jr; son-in law, Ato Hodge; daughter-in-law, Alice Graham; grandchildren: Ky'Ara Hodge, Kanai Hodge, Jaden Collymore, Jordan Collymore, Aliyoh Graham, Isaiah Graham, Trevor Walker (Katie), Jamal Walker (Brittany), Jawan Walker and Tarif Walker; great-grandchild, Micah Walker; brothers: Irving Graham, Alan Graham, Errol Graham and Selby Graham; sisters-in-law: Shirley Graham and Sandra Avants-Graham; as well as other family and friends too numerous to mention.
Services will be held at 11 a.m., Friday, June 24, at Timothy E. Kitchen Funeral Home, 2703 Broadway, Riviera Beach, Fla. www.timothyekitchensfuneralhome.com.
Interment will take place at the South Florida National Cemetery, 6501 South State Road 7, Lake Worth, Fla., with Military Honors.