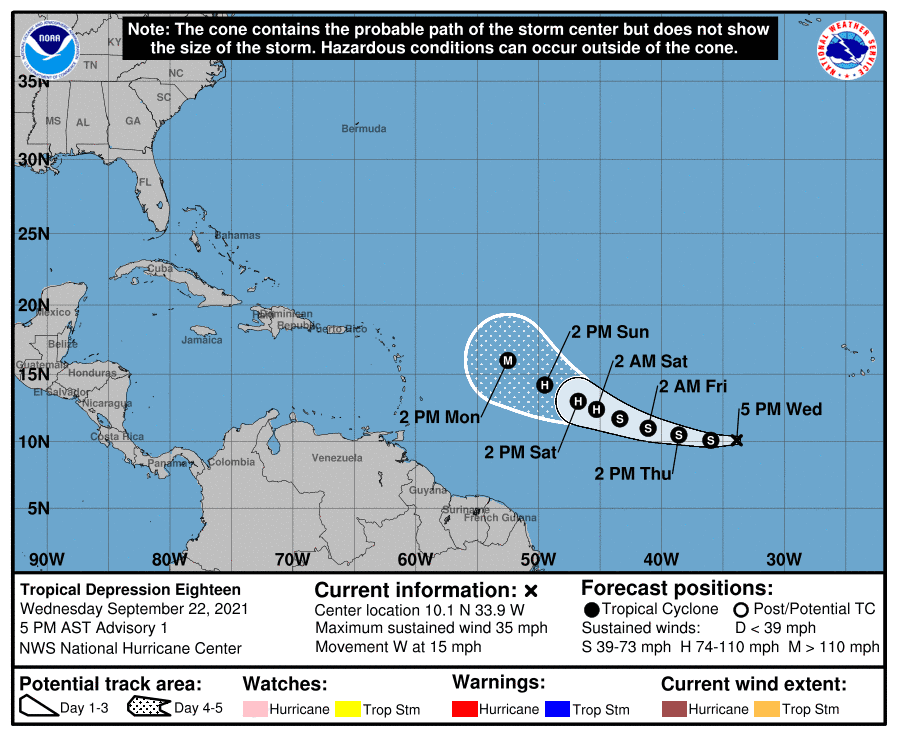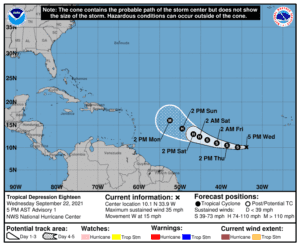 The National Hurricane Center has initiated advisories on the eighteenth tropical weather system of the 2021 hurricane season but so far it is forecast to miss the U.S. Virgin Islands. Tropical Depression Eighteen formed out of a tropical wave that has gradually become better organized Thursday.
At 5 p.m. the center was estimated near 10.1 degrees North, 33.9 degrees West, moving to the west at 15 miles per hour with top winds of 35 miles per hour. Additional intensification is expected and the depression could become a tropical storm by Friday and a hurricane by the weekend. The track to the west should continue before the depression assumes a more west-northwest path on Friday.
While earlier model runs have projected storm or hurricane conditions close to the territory by the end of next week, the projections associated with the Hurricane Center's first advisory on Tropical Depression Eighteen is forecasting a storm that passes more to the north, north-northeast or even east of the Virgin Islands late next week. There is the better part of five or six days to monitor this developing weather system and its potential effect on the Virgin Islands and the northern Leeward Islands.