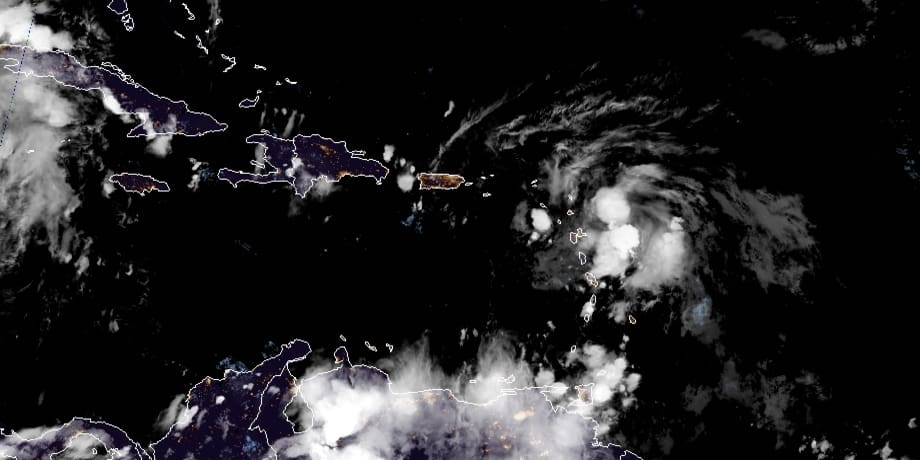 A slight southward shift in the track of Tropical Storm Laura now shows the storm's track running between St. Thomas and St. Croix, with tropical-storm-force winds extending out 150 miles from the center.
TS Laura will make its closest point of approach to the territory when the center passes some 13 miles north of St. Croix at approximately 4 a.m. Saturday.
The storm is moving west at 18 miles per hour with sustained winds of 45 miles per hour with higher gusts.
A tropical storm warning is in effect for the territory.
The Virgin Islands should begin to feel the effects of Laura by early tonight, the NWS said, and continue through 9 a.m. Saturday. Peak sustained winds between 41 and 48 miles per hour are expected between 3 to 4 a.m. Saturday.
The National Weather Service reports the storm has the potential to produce as much as six inches of rainfall through Sunday. A flash-flood watch will be in effect for the Virgin Islands from late Friday night through Sunday evening. A coastal-flood warning and high-surf warning will go into effect at midnight and remain in effect through 2 a.m. Sunday.