Every so often, someone with a sharp eye and a way with words lands in a unique locale, pays attention and then nails it in print.
Such is the case with Margie Smith Holt who fled to Coral Bay in 2004, and in a surge of liberation following a heartbreak, flung herself into a world that seemed to exist beyond the bounds of time – until Hurricane Irma did its worst in 2017.
Holt long ago returned to live on the mainland, but she is now on St. John to promote her memoir "Not on Any Map: One Virgin Island, Two Catastrophic Hurricanes, and the True Meaning of Paradise" published in January.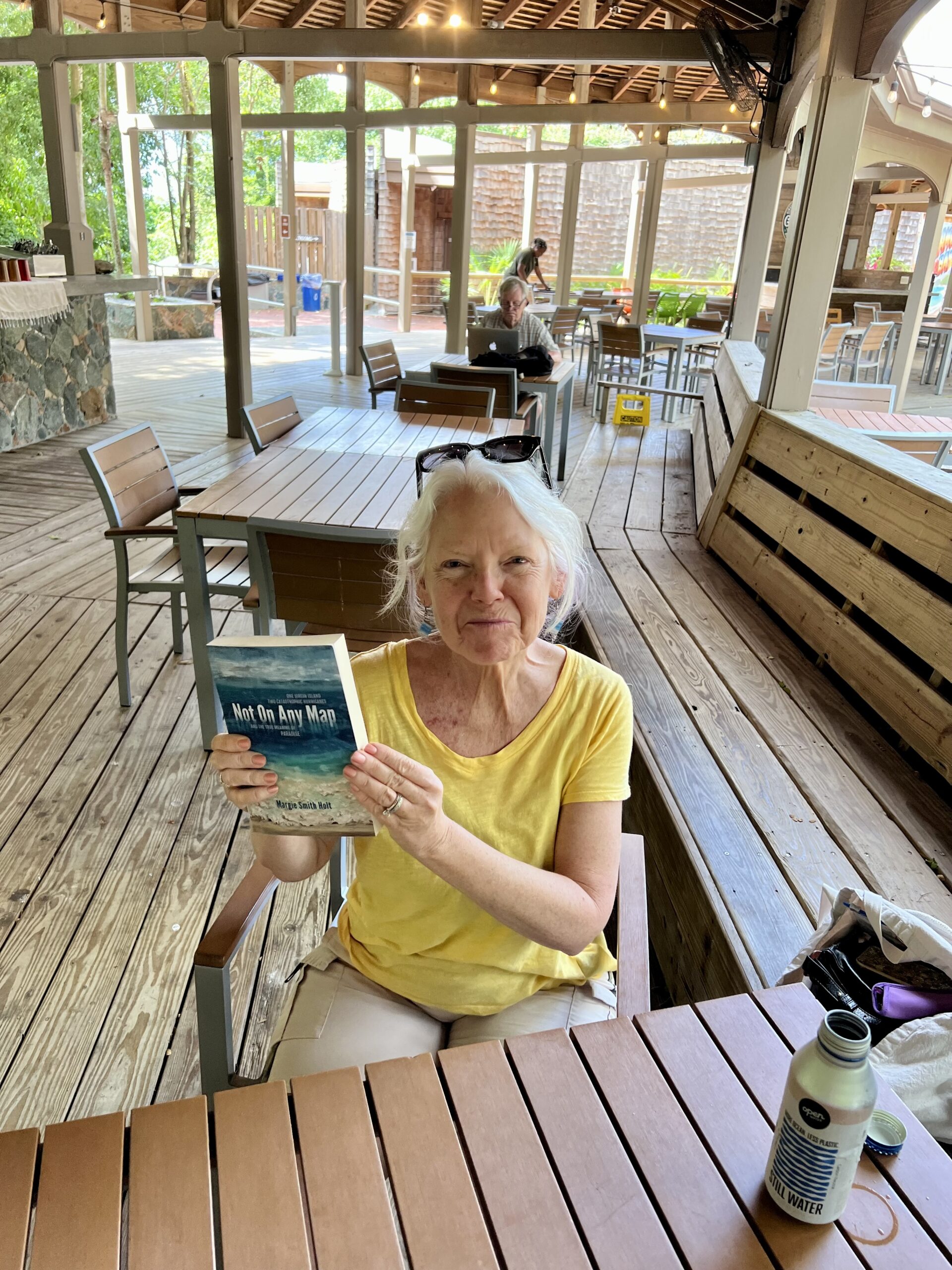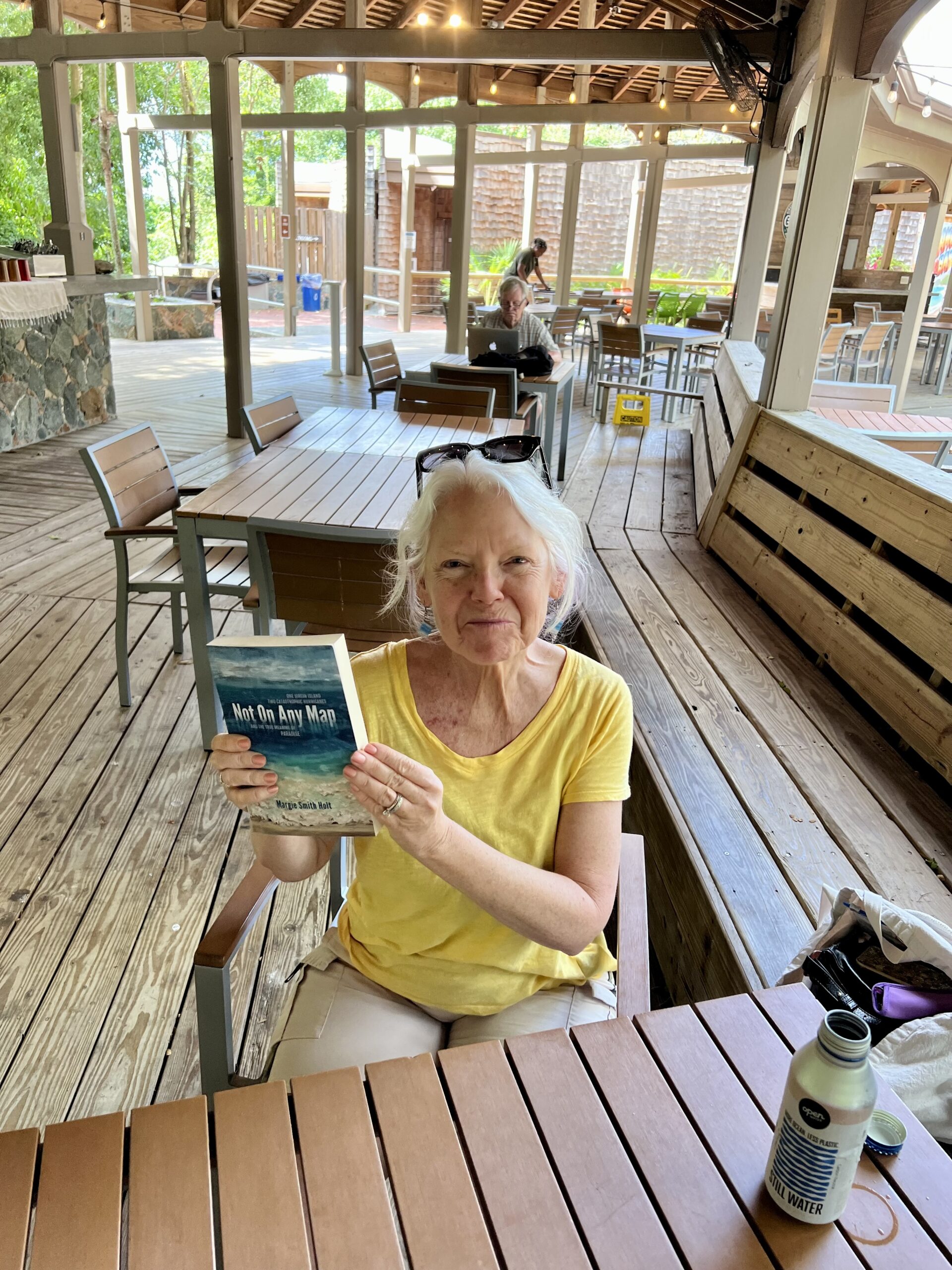 She will be signing books on Sunday, April 23, at 3 p.m. at Pirate's Cove, a new shop in Coral Bay on the street level of the Johnny Lime Building.
On Monday, April 24, she will be at the Papaya Café & Bookstore in the Marketplace in Cruz Bay from 1 to 2 p.m.
Long-time residents of St. John will remember Margie Smith's byline from when she wrote for the St. John Sun-Times, a weekly newspaper that focused on the warm and fuzzy side of island life rather than on hard news.
Writing mostly happy feature stories was fine with Holt. She had won awards as a broadcast journalist in the Philadelphia area and then worked in public relations before ditching it all to move to St. John.
Holt really had no intention of continuing as a journalist, but when the Sun-Times editor told her she could write about whatever she wanted whenever she wanted, she found herself scribbling notes on her order pad as she waited on tables at Skinny Legs. Waitressing was something she had never done, but it was part of her adventure, and it was at Skinny Legs that she began to find her way into an entirely different lifestyle.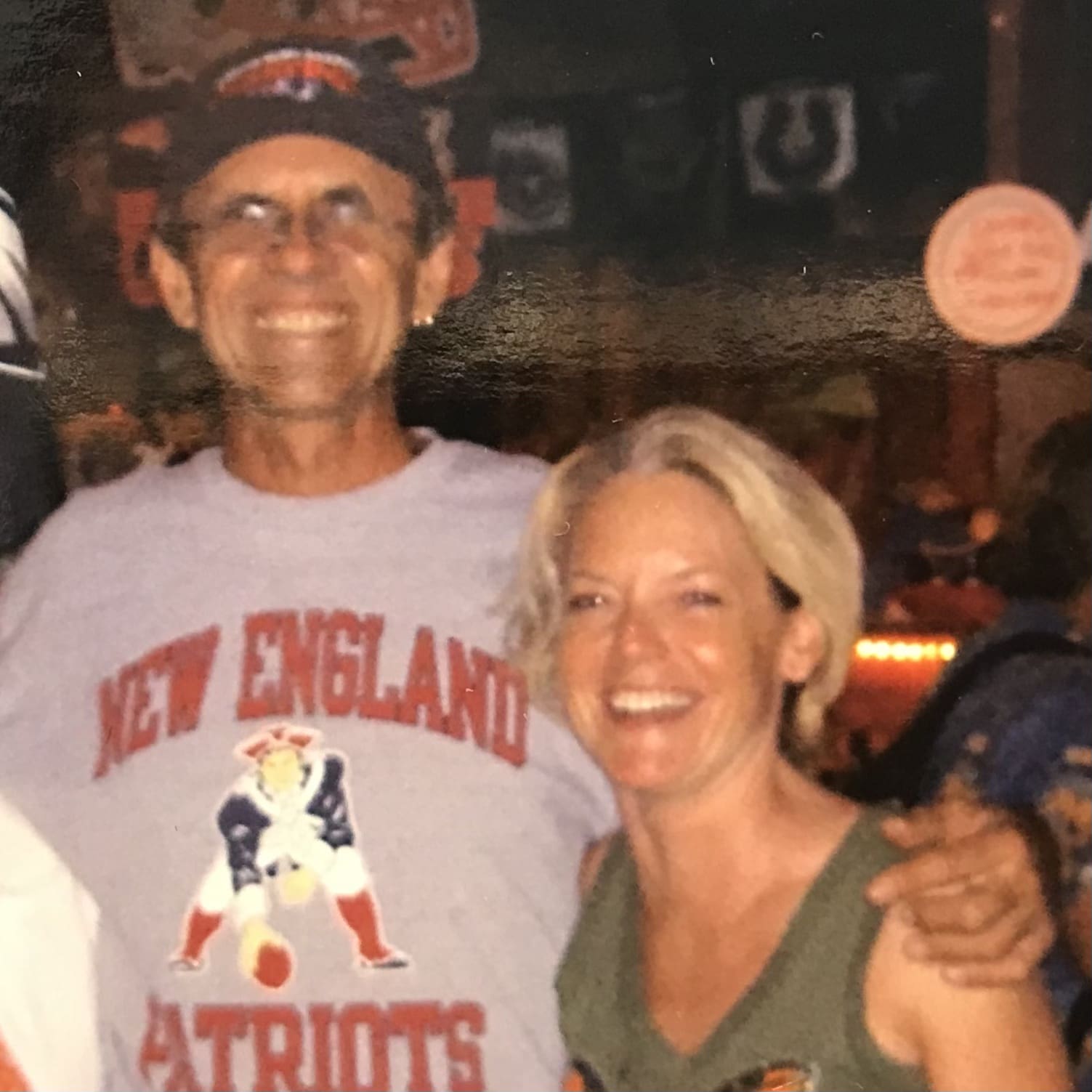 "Modestly billing itself as 'A pretty okay place,' Skinny's was the best place on the island for a cheeseburger and the unofficial town hall of Coral Bay,'" she writes. "It was also the so-called 'living room' for dozens of sailors who lived on their boats in Coral Harbor."
"Just like St. John didn't have cruise ships, Coral Bay didn't have superyachts or luxury motorboats," she continues. "What it had, mostly, were modest sailboats. Some of the boats in the harbor were – let's be charitable and go with 'scrappy' – but there were also some beautiful vintage wooden boats. There was a deep appreciation for traditional boatbuilding, something I learned quickly because it's all the boys at the bar talked about: Boats boats boats! That and the weather."
It was at Skinny's that Holt slowly found her way into the community of independent souls whom she describes in vivid detail and with generous humor. "Many of the 'born here' St. Johnians shared prominent family names: Marsh. Smith. Samuel," she writes. "Everyone else was anonymous. Almost no one I met in those early days had a last name and asking was taboo."
"There were 10 Toms in Coral Bay,'" she continues, before going on to name "Dozer Tom (the only guy who could forge a driveway into those insane rocky inclines) and Jersey Tom and Tom-Who-Keeps-Getting-Kicked-Off-The-Boat-Because-Ginny-Is-Going-Through-Menopause."
There are plenty of male characters in the book, but it's the female characters and Holt's willingness to show "how she herself has stretched and grown" that particularly appeals to women readers on St. John. "She's [captured] the spirit of the women," said Cid Hamling, the former owner of Connections. "I started reading another popular writer's book, and it was all about name-dropping, but this is really accurate and relatable."
Learning to sail became inevitable for Holt, and it was mostly the women of Coral Bay who taught her the ropes. (These women, including Vicki and Jenn, continue to teach sailing today through KATS – the Kids and the Sea Program – and it's to Holt's credit that many of the people named in the book allowed her to use their real names rather than pseudonyms.)
It was also inevitable that Holt would decide, after spending two seasons in Coral Bay, to hop aboard a boat going down island, and then on another boat crossing the Atlantic. The middle portion of "Not on Any Map" chronicles these adventures over the course of the next couple of years. Then, with little fanfare, she mentions a cancer diagnosis and the decision to move back to the East Coast, where she resides today.
Twenty years ago, Coral Bay was still something of an unknown spot. In 2016, however, the New York Times named it as one of the top world destinations (number four out of 52), and travel writers and visitors started arriving in droves. Then in 2017, its obscurity returned when Hurricane Irma (followed quickly by Hurricane Maria) devastated St. John. In the weeks following the storms, news from Coral Bay was practically non-existent.
The absence of information disquieted Holt and piqued the journalist in her. As soon as she could determine that her presence would not be a burden to friends and a flight to the Virgin Islands became available, Holt flew down to St. John. She returned four more times in the year after the storm.
The last section of "Not on Any Map" describes in granular detail how the island, and especially the community of Coral Bay, coped in the aftermath. Some readers have said they found this section disturbing, but others appreciate the honest reporting. What does come through is the grit and humor of the survivors as they struggled to repair their mangled homes, raise their sunken vessels and patch together their lives.
In spite of the catastrophic loss of boats, the Coral Bay boating community gathered for a potluck Thanksgiving meal and announced that its annual Thanksgiving weekend regatta would be held.
Renamed the "NottaLottaYachta Regatta, local sailors pieced together whatever they could find from their wrecked vessels. One entry, "a parody of a square-rigged catamaran crafted from a couple of patched up inflatable dinghies, a wheelchair, and an old ceiling fan 'to make it look like propulsion' … had to be towed out into the harbor for the start of the race because she could only sail downwind," Holt writes.
In this day and age, members of any community are often very prickly about who gets to tell their story. Mindful of this, Holt stays true to her own story and those of her friends, neighbors, coworkers, and fellow sailors, who all had a chance to hear what she had written before she published the book. "St. John was my first audience," she said, but now she feels "Not on Any Map" is for anyone "who loves St. John and can't get enough of it."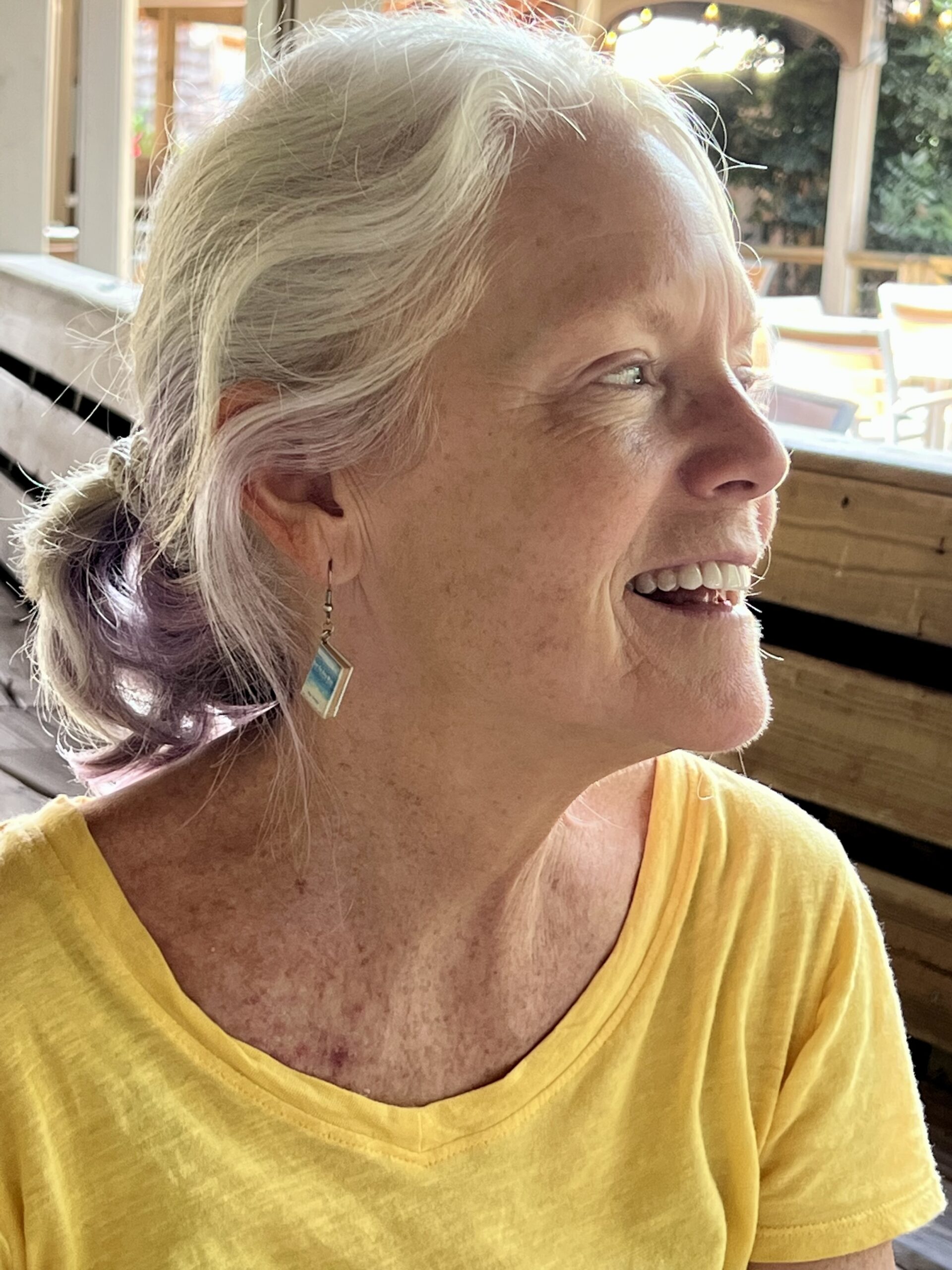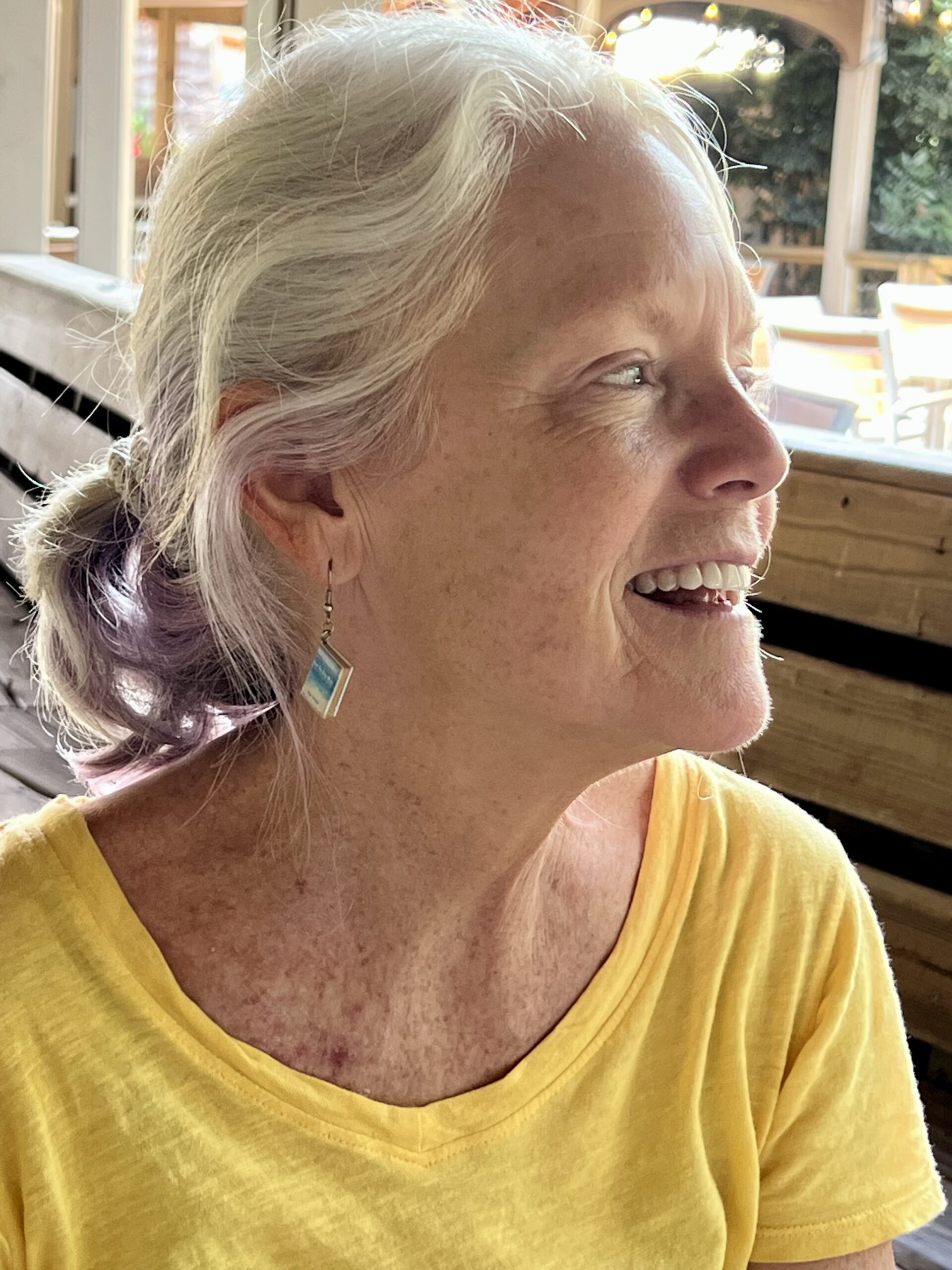 The book is available on St. John at Pirate's Cove, the Papaya Café & Bookstore, and Connections in Coral Bay, as well as on Amazon.
For further information on Margie Smith Holt, visit her website at https://www.margiesmithholt.com.