by Lisa Etre
Two St. John painters and the talented glass blowers from Maho Glass will be featured at an opening reception at Bajo el Sol Gallery on Friday May 7, from 5 to 8 p.m.
Stop by and check out new works by Karen Samuel and Lisa Etre, and see the continually emerging quality glass art from Maho Glass.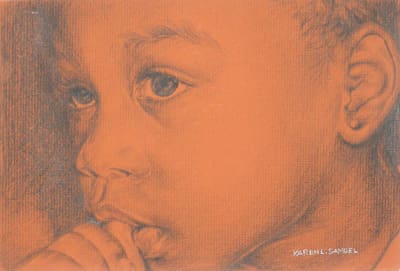 by Karen Samuel
Samuel and Etre are both recognized for their art and for their giving back to their community. Samuel, recognized as both an accomplished artist and seamstress, will unveil new works that include her special talent at capturing the people of St. John.
Etre, a long time resident of the island, spends much of her time giving back to her community as head of the art department at Ivanna Eudora Kean High School.  Part of Etre's outreach includes inviting visiting artists to share their talents with her students.
Both Etre and Samuel will delight viewers with their paintings of people and their island environment. Color is also a definite aspect of the glass sculpture created by the talented artists of Maho Glass.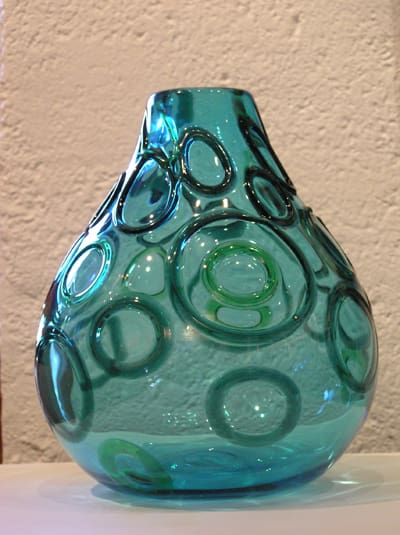 by Maho Glass
Art derived from glass is not a new concept, and art derived from recycled glass has grown to recognizable value due to the talented artists at Maho Bay Glassworks. Working in tandem, they create exciting pieces in many shapes, sizes and colors.
Bajo el Sol Gallery's regular hours are from 10 a.m. to 6 p.m. Monday through Saturday and noon to 6 p.m. Sunday. The gallery is located in Mongoose Junction. The artists will be featured during the month of May.  For more information call 693-7070.