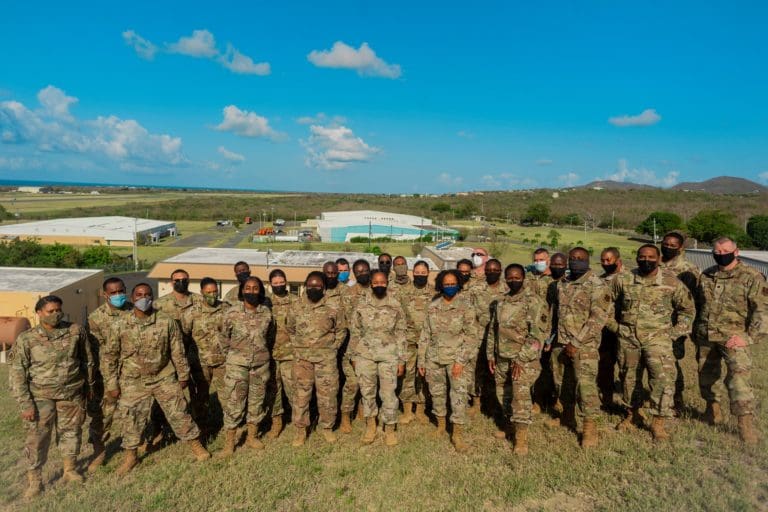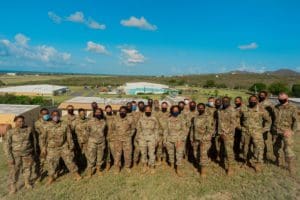 The U.S. Air Force Civil Engineers has highlighted the 285th Civil Engineer Squadron (CES), a team nominated by Chief Master Sgt. Harry J. Wilkinson, who is a Virgin Islands National Guard (VING) chief enlisted manager, for its incredible work during a deployment for training (DFT).
"The 285th CES teamed up with the 169th FW/CES at McEntire Joint National Guard Base, S.C., to accomplish readiness tasks and competency training. This team built a dock, erected a CMU wall for a barbecue station, formed and poured a concrete slab, installed a drainage line under the slab and completed electrical for a reach-in cooler.
"They also installed plumbing for a utility sink, set lavatory fixtures, painted inside bathrooms and excavated an MWR Facility road to fill in potholes.
"At the firing range, the team tore off old shingles, repaired damaged sheeting, installed new shingles and constructed a target storage room. The 285th CES made significant progress with practical, hands-on training; this memorable event created a relationship between the two units, which will have a lasting impact." — Chief Master Sgt. Wilkinson.