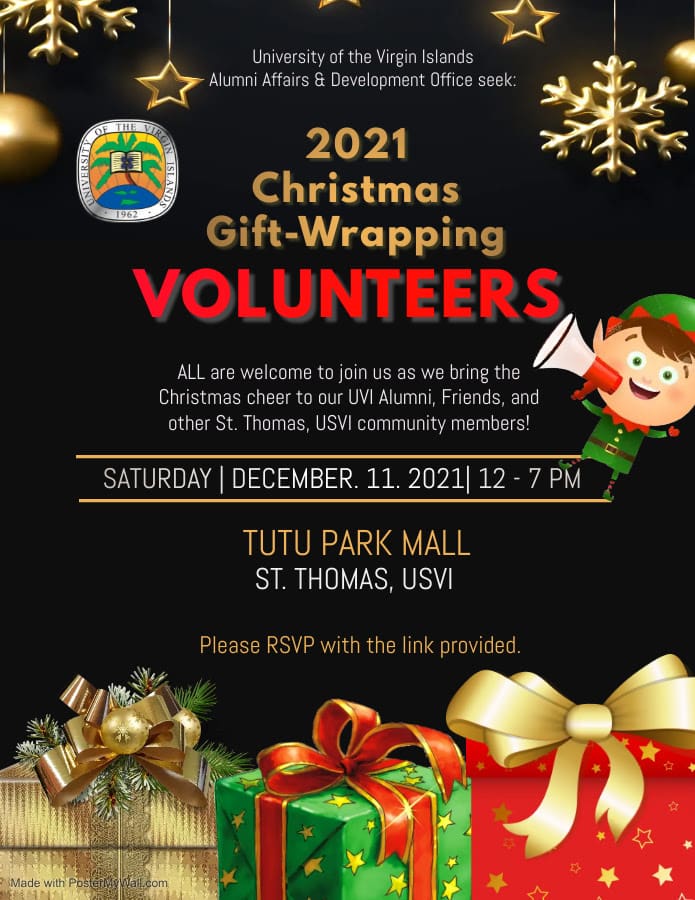 Christmas is soon approaching, and the University of the Virgin Islands Alumni Affairs and Development Office is looking forward to engaging with the Virgin Islands community.
The Annual Giving Team hopes to have volunteers for their 2021 Christmas Gift-Wrapping Campaign on Saturday, Dec. 11 from noon to 7 p.m. at Tutu Park Mall on St. Thomas, they announced in a press release.
With the help of volunteers, they hope to interact with alumni and friends as they offer gift-wrapping services and take the opportunity to share their UVI success stories, according to the release.
This event is a chance for them to share with the St. Thomas community how they can continue their support and relationship with the University of the Virgin Islands and how much they would like to say thank you, the release stated.