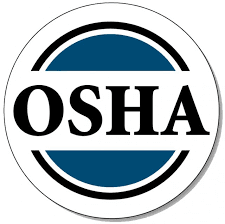 The University of the Virgin Islands Safety in Paradise (SIP) program reminds employers that certain businesses are required to electronically submit the injury and illness data for the calendar year 2021 by March 2, 2022.
The Occupational Safety and Health Administration (OSHA) collects this information annually and began collecting Form 300A data on Jan. 2, 2022, for the 2021 calendar year.  Electronic submissions are required by establishments with 250 or more employees currently required to keep OSHA injury and illness records, and establishments with 20 – to 49 employees classified in specific industries with historically high rates of occupational injuries and illnesses.
V.I. businesses that are unsure if they are required to electronically submit their records can view the listing of specific industries on the OSHA website at https://www.osha.gov/recordkeeping/naics-codes-electronic-submission.  Businesses may also contact the SIP program at 692-4051, via email at safetyinparadise@uvi.edu or by visiting SIP online at https://safety.uvi.edu.