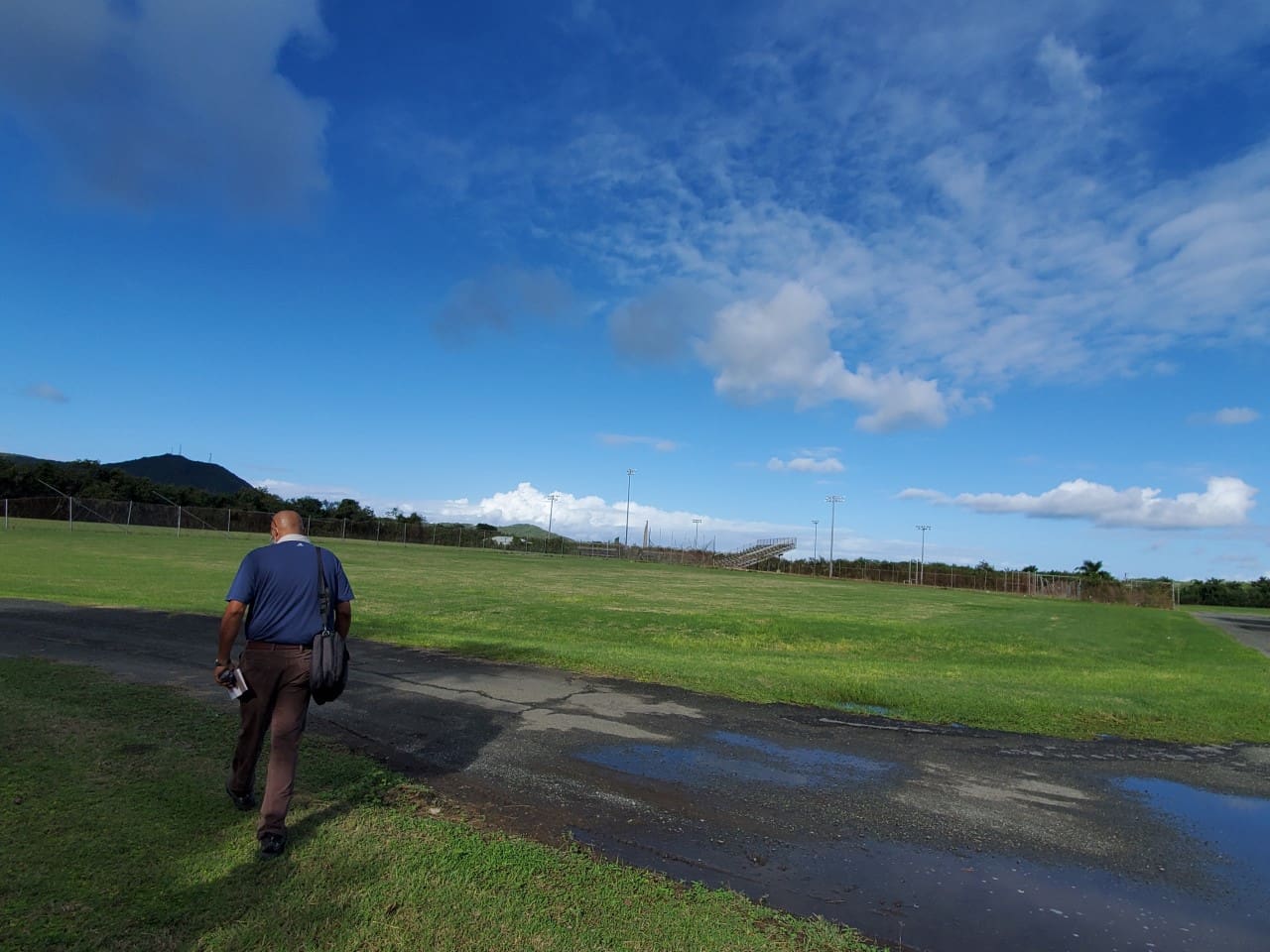 With vast swaths of the world's forests coming down for farm and grazing land, it's easy to think of reforestation efforts only on a massive scale. A new effort in the U.S. Virgin Islands seeks to do the opposite, starting small — tiny even.
The Tiny Forest project wants to transform the territory's disused spaces, junk properties, brownfields, and wastelands, into bastions of local trees, said Jarvon Stout, a community engagement specialist with the University of the Virgin Islands Experimental Program to Stimulate Competitive Research.
The plan is to identify areas where local trees could thrive, prime the soil, and plant seedlings, Stout said. The experiment will most likely start in empty spaces near the territory's public schools.
"What we're really trying to do is create those natural spaces in communities. And we thought the best way to do that was to start at schools. Schools, in their own way, are community hubs."
Partnering with the Virgin Islands Eco-Schools program was a natural fit, Stout said. The program has an existing platform in schools to teach environmental literacy and awareness. The hands-on learning reportedly boosts students' grasp of science, technology, engineering, arts, and math in the classroom as well.
"One of our issues is trying to get environmental education, environmental literacy out to the community in ways that are tactile but also involves community members so that we learn firsthand about the natural resources around them," he said.
At some point, that community involvement will be volunteers in work gloves, Stout said. In this early stage, while details are worked out with the Department of Education, organizers asked anyone with native seedlings to consider donating to the cause.
The seedlings will be nurtured using the Miyawaki method, which gradually reduces shade while the plants grow, slowly adapting them to the environment that will be their home, Stout said. The process can reportedly help trees grow 10-times faster than usual.
In the same way, Stout hopes the program can extend beyond the schools.
"There's a very specific methodology that folks are using in urban places around the world to create small forested environment on land that was either degraded or was typically used for things that were not environmental. It could have been construction; it could have been an empty lot; it could have been a community gathering area that just degraded over time," he said.
Forested spaces aren't just beautiful, Stout said. They have real global and personal impact. And the existing forests in the Virgin Islands can be difficult to get to — requiring car or ferry rides.
"In the face of a changing climate and risk of losing a lot of essential habitats, essential resources, a lot of communities are trying to find ways to preserve their local biodiversity in urban spaces," he said. "We have a lot of forest in the V.I., but unfortunately, not a lot of means for accessing these natural spaces."
Anyone with seedlings to share or wanting more information on the project can reach Jarvon Stout at jarvon.stout@uvi.edu.