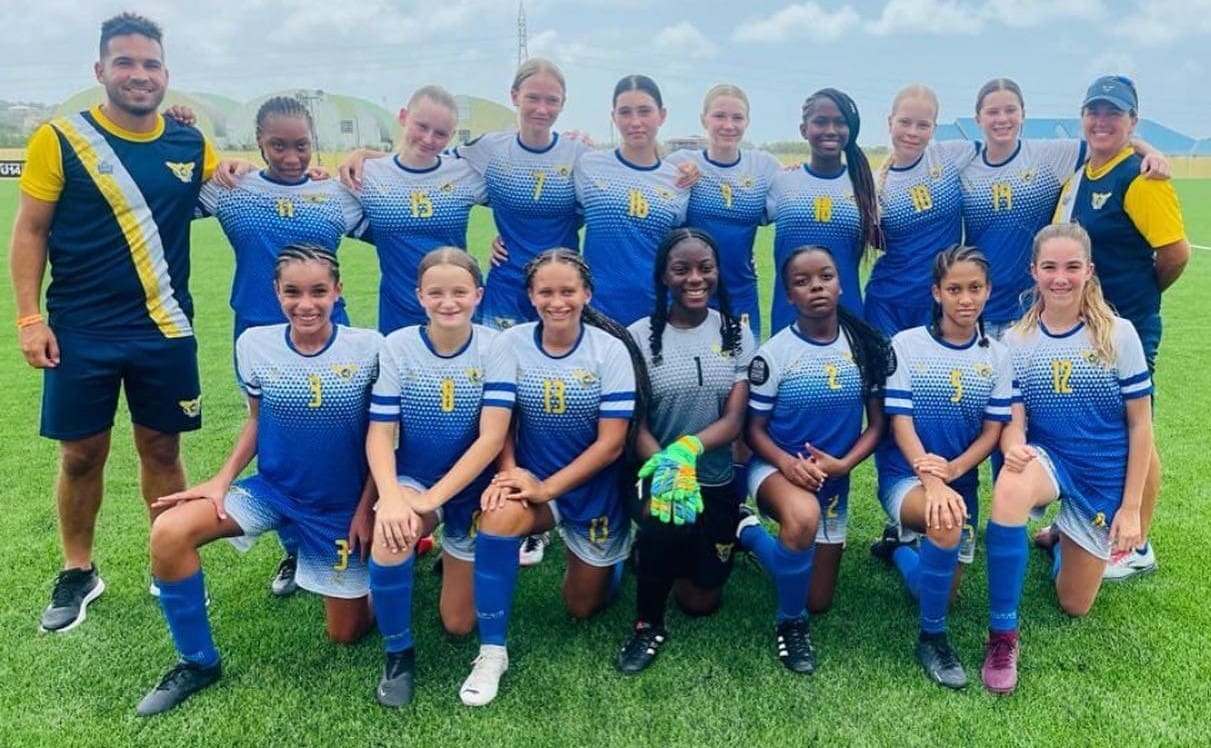 The United States Virgin Islands Soccer Federation is one of 19 Caribbean soccer organizations that entered the Caribbean Football Union's 2023 Girls Under 14 Challenge Series held in St. Johns, Antigua.
The teams were divided into two tiers. ISV, the International Olympic code for the USVI, was grouped with Anguilla, Dominica, Grenada, and St. Vincent and the Grenadines.
The Virgin Islands girls got off to a shaky start, losing their first three matches.  ISV opened their tournament with a match against St. Vincent and the Grenadines on Aug. 18. The girls from the V.I. allowed three goals but scored one of their own. Vigga Tyson scored late in the contest, making the final score 3-1.
This young team was unable to score in their next two games against Grenada and Anguilla, losing both. After matches on the first three days of the event, the girls had a full day's rest before their final match against the other winless team in their group, Dominica.
Vigga Tyson got ISV off on the right foot as she used her right foot to drive the ball from outside the box past the leaping Dominican goalie into the upper left corner of the goal minutes before intermission. The second half started similarly to how the first ended, with Tyson making her way into the Dominican box. She found teammate Kyla Groetzinger, who promptly placed the ball in the back of the net for ISV's second goal of the match a few minutes into the second frame. In the 63rd minute, Reagan Marshall took the ball from just past mid-field and maneuvered her way through the Dominican defense to score the third and final goal for the winning team, ISV.
The win puts the USVI in fourth place in their five-team pool.