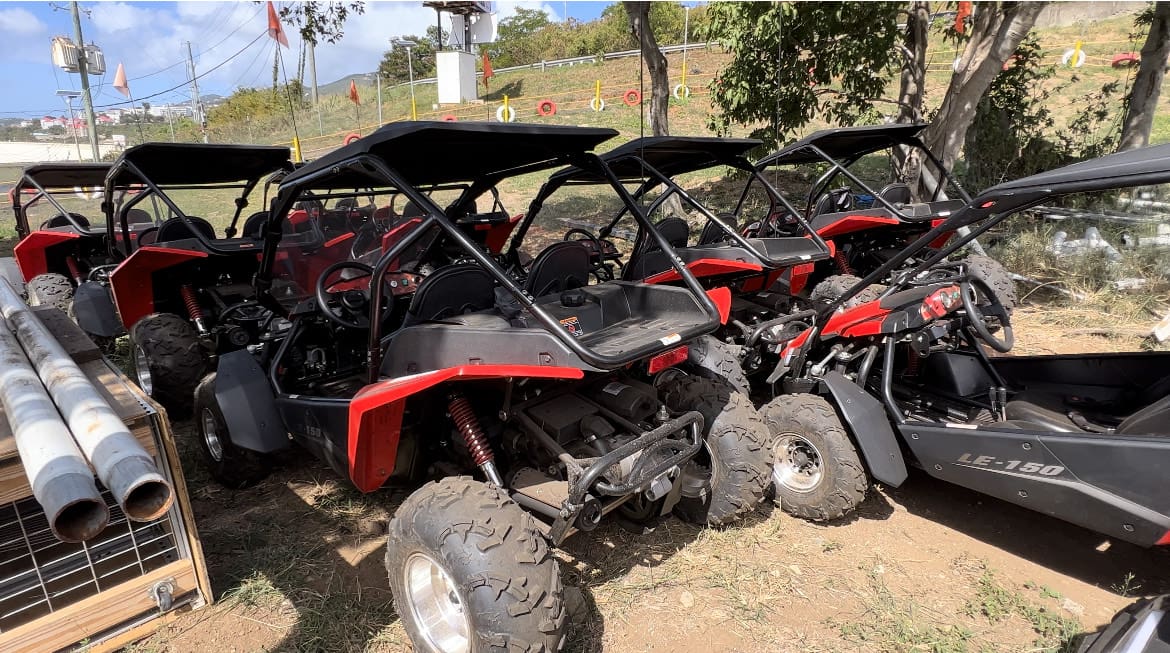 As you sit behind the wheel of a go-kart at Kartion in St. Thomas, your adrenaline kicks in. Your heart races and hands grip the steering wheel, as you zip up and down the terrain of the track. Each turn is exciting and exhilarating as your vehicle crosses the finish line. This is how Kartion owners Lenny and Pamela Finley want customers to feel at their go-kart racetrack. It's been a longtime dream, and now their business is off to the races.
"It's been awesome. We had one guy here, I think he's in his sixties or seventies. He came with his own helmet," said Kartion co-owner Lenny Finley.
"He said, 'I ride go-karts all over the world, and I wanted to be here. I've been watching it develop every time I go by Raphune Hill," said Finely.
Kartion is the USVI's new and only off-road go-kart park, located near the bottom of Raphune Hill. The Finley family began clearing the land in 2017, but unfortunately, hurricanes Irma and Maria, along with COVID, set things back. But with the help of the Finley's five kids and others helping with construction and the business, Kartion opened in January 2023. Their grand opening celebration was in early March.
[adrotate group="6"]
"The feedback has been very very positive. It has been great for families. Grandmothers have come with their children, and parents come. And what we offer if you don't want to actually ride, our employees and staff will assist you. They'll ride with your kids, so you have fun and they have fun. So parents love the fact that they don't have to ride, but the kids can ride," said Pamela Finley.
Not only are the go-karts thrilling to ride, but they're also eco-friendly.
"We bought U.S. go-karts. They are actually Polaris. They are EPA approved, and they got a VIN number like a regular car. The muffler is up to standard, and the brakes were upgraded. They literally could drive on the road like a regular car," said Lenny Finley.
Once you finish riding go-karts, there's much more to do. Kartion has a restaurant, bar, and several games and activities for adults and families.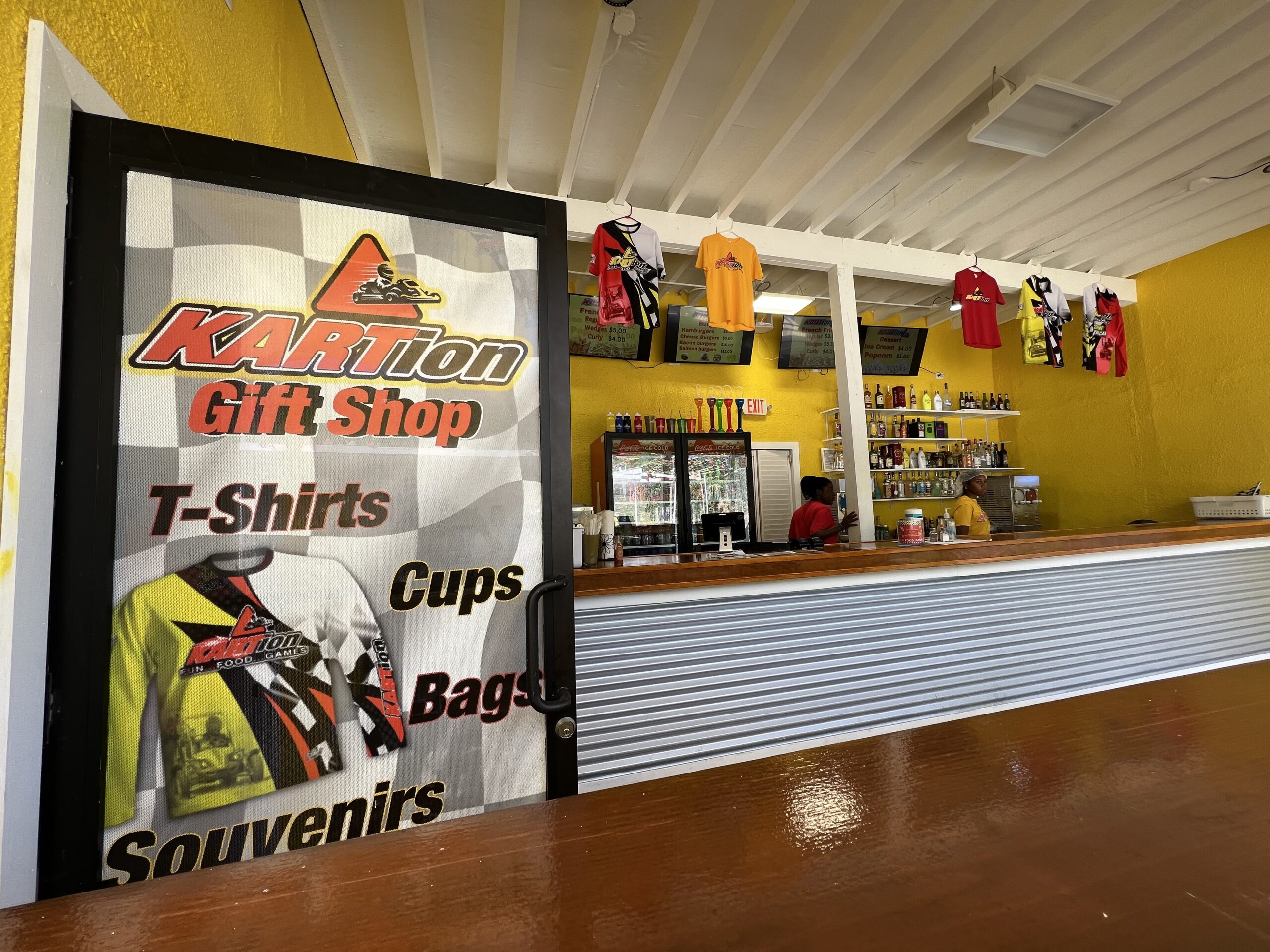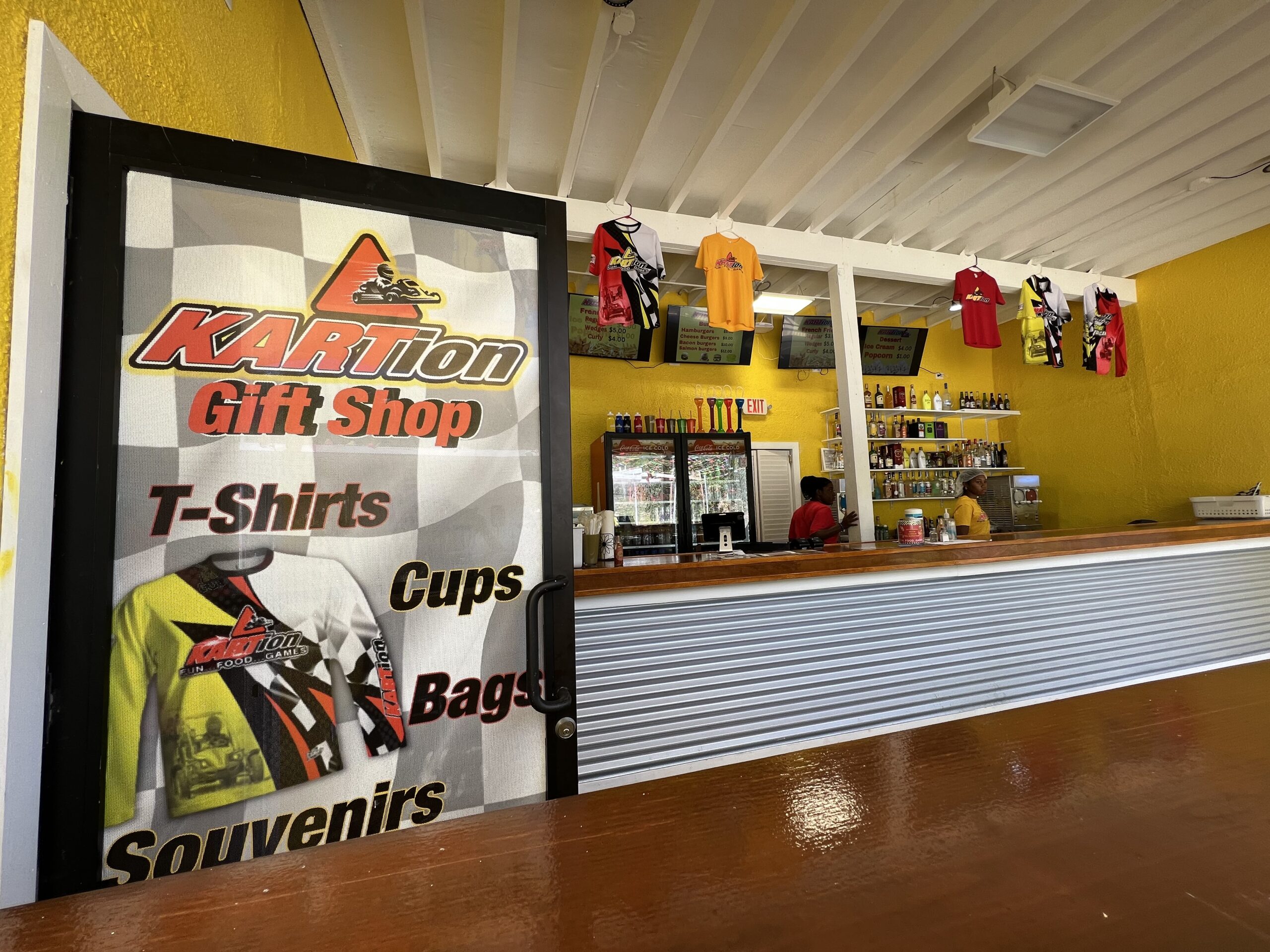 "We have an adult bar, we have popcorn, soft serve ice cream, and hard ice cream. We'll have cotton candy on days we have private events for the kids. Also, we have a gift store and souvenir shop where you can buy our custom-made shirts that are really dry fit. We have bouncers for the kids and we'll have games we play, like dominoes. Soon we'll have a custom-made domino table," said Lenny Finley.
From the go-karts to the games and activities, the Finleys and their kids are there for every lap and turn of the wheel. Each family member works at Kartion. Pamela Finley says their children were a big part of Kartion's inspiration and the dream to create a place the whole family could enjoy.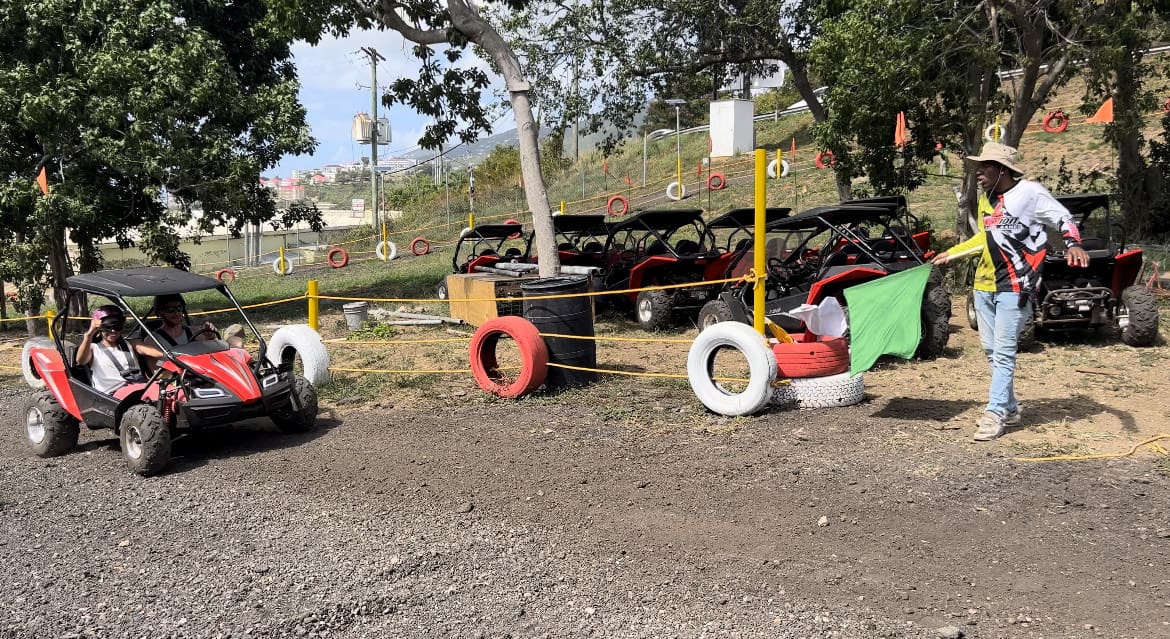 "You have the movies and the beach. But the island was lacking a family-oriented place you could go and hang out. Where you don't need a schedule, you don't need a reservation. You can just show up, have ice cream, popcorn, hamburgers, chicken and fries and have fun. It's family-oriented, totally for the family," said Pamela Finley.