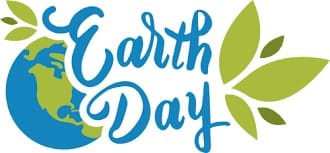 To celebrate Earth Day this year, the University of the Virgin Islands along with the Virgin Islands Department of Planning and Natural Resources, Waste Management Authority and the U.S. Environmental Protection Agency will co-host a series of webinars and community conversations about solid waste and the territory's plans and progress toward lifestyle assessment, sustainable materials management and zero waste.
According to a news release issued by UVI, the webinars will explore how the community can reduce, reuse, resell, repair, repurpose and recycle all the materials generated in the territory. The presentations will explore options to capture, rather than waste, the value of the embedded natural resource and energy in the materials being disposed of and highlight opportunities to capitalize on this approach to create green jobs, build a green economy and help develop a resilient and sustainable future for the U.S. Virgin Islands.
The events are scheduled to take place from noon to 1 p.m. each Wednesday during May. To register or obtain further information, visit the Caribbean Green Technology Center website.
May 5: What's Happening with Solid Waste and Sustainable Materials Management in the USVI? (Webinar with a question-and-answer session.)
May 12: What Are We Wasting and What Can We Do About It? Introducing the Waste Characterization Study and the USVI Sustainable Material Management Analysis. (Webinar with a question-and-answer session.)
May 19: What Are Other Islands Around the World Doing with Their Materials? Let's Learn from Our Global Island Communities. (Webinar with question-and-answer session and broadcast links highlighting islands SMM Speaker Series 1 and 2)
May 26:  What Should We Do Next? Let's Regather and Reflect Together to Strategize Next Steps Toward Our Common Vision. (Webinar and Community Conversation/Visioning Facilitated by UVI Creativity Lab.)