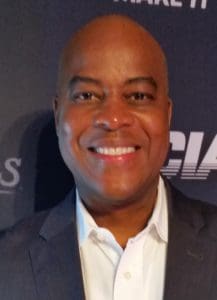 The University of the Virgin Islands welcomes Alfonzo Duncan to its Athletics Department, where he will serve as the head men's basketball coach and Wellness Center manager. Duncan brings over 30 years of experience in intercollegiate coaching and athletic administration to the department at the National Collegiate Athletic Association  Division I and II and National Association of Intercollegiate Athletics level.
Previously, he served as director of athletics and head men's basketball coach at Clinton College; assistant coach at North Carolina A&T State University; interim head coach and associate head coach at Florida Atlantic University; assistant coach at Virginia Tech; and assistant coach, associate athletic director for compliance and director of student activities at Livingston College.
"I'm elated to get the season underway and mark the beginning of a new era of winning with excellence with UVI Basketball," said Duncan.
"Coach Duncan has an incredible track record spanning over 30 years, matched by his ability to recruit and build championship-caliber basketball programs of integrity and character," said Jerel Drew, Ph.D., UVI athletics director. "He brings a new level of energy and passion that will contribute to the success of our men's basketball program on the court, in the classroom and the community," said Drew.
During his time at Virginia Tech, Duncan was instrumental in having the men's basketball team earn the highest G.P.A. in the university's history. At North Carolina A&T State University, the men's basketball team won its first back-to-back Mid-Eastern Athletic Conference championships, and at Florida Atlantic University, the men's team won against the Oklahoma State Cowboys who were ranked number 11 in the country by ESPN at the time.
"It was important for us to conduct this search thoroughly and efficiently for our student-athletes, institution, alumni, community and all UVI stakeholders," said Drew. "I want to thank Dr. Hall, Dr. McKayle and our administration for their support throughout the process," said Drew.
Duncan holds a Master of Science in Business Education Technology from Virginia Polytechnic Institution and State University, a Master of Arts in Educational Leadership from North Carolina A&T State University and a Bachelor of Arts in business administration.