Special feature for St. John Tradewinds and St. John Source.
Updated – See Editor's note. 
Maybe you're ready to start a new career.  Maybe you're wishing you'd finished that college degree.  Maybe you're feeling your brain is getting a bit rusty.  There are many reasons for taking college classes, and the University of the Virgin Islands is an obvious choice for residents of the Virgin Islands.
But for people who live on St. John, spending a minimum of three hours a day commuting to the St. Thomas campus is just too daunting.  For this reason, the university opened a St. John Academic Center, where residents of St. John could take classes at the university by using videoconferencing technology.
STJAC's original home was at The Marketplace, but when funding was cut at the end of 2015, the center was closed for almost a year while construction was underway in its new location.
In late 2016, a scaled-down version of the center was opened in the building that houses the Department of Planning and Natural Resources.
Perhaps because of its location (across the parking lot from the entrance to the Elaine I. Sprauve Library, which had also remained closed for much of the year,) the center hasn't been on the radar for people who want to take university classes.
Now as registration gets underway for the new academic year, Allen, who was appointed manager of the facility in July, wants the community to know about "the university's intentions and efforts to make the center prosper and grow."
STJAC offers the opportunity for St. John residents to sit in front of a computer monitor and participate in classes at the St. Thomas and St. Croix campuses, assuming the classes are being held in one of the 26 rooms that are wired for videoconferencing.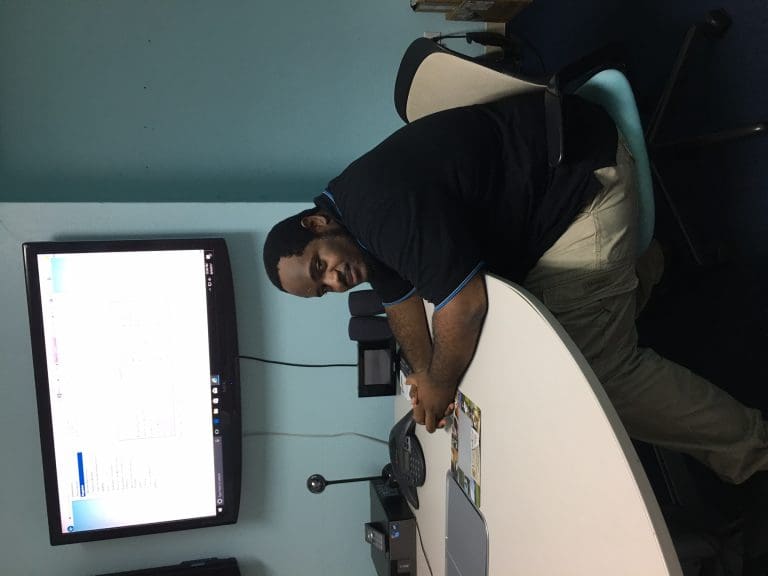 In some cases, where a student wishes to participate in a class that isn't scheduled to be held in a wired classroom, arrangements can be made to switch rooms. But the schedule for fall semester classes has been published for weeks, and changing rooms is a complicated procedure, so Allen urges students who are interested in taking VC classes to contact university personnel as soon as possible.
"The sooner we know what's of interest, the better it is for all parties involved," Allen said.
Classes begin on Monday, Aug. 21, and students may enroll through Friday, Aug. 25.
Allen said incoming freshmen and new transfers to the university can contact the Admissions Office.
Students who are applying for re-admission can contact the Office of the Registrar. Anyone who has questions is welcome to stop by and talk to him at STJAC as a first step, he said.  The center's phone number is 340-693-1585.
Students who live on the East End of St. Thomas may also find it convenient to use the facilities at STJAC, which is within an easy walk of the ferry dock in Cruz Bay. The entrance to the building is under the sign for the Department of Planning and Natural Resources.
The program is not just for "college-aged" students. Non-traditional students older than 60 have attended classes at the center in the past, taking advantage of the fact that they can enroll in UVI classes tuition-free. Information is available here.
The STJAC office is regularly open Monday through Friday from 8:30 a.m. to 4:30 p.m. As students' schedules are finalized, the hours might change to accommodate students who are scheduled for VC classes.
In addition to offering three sites within the center for remote learning, STJAC offers students a quiet place to study, use a computer, or "just hang out," according to Shawn Brookes, who has worked at STJAC and UVI's Help Desk as a technical assistant since 2011.
With only a couple of weeks on the job, Allen says his first order of business is to increase awareness of the services offered at the center as he seeks to familiarize himself with the community. He's working on updating the center's website and Facebook page.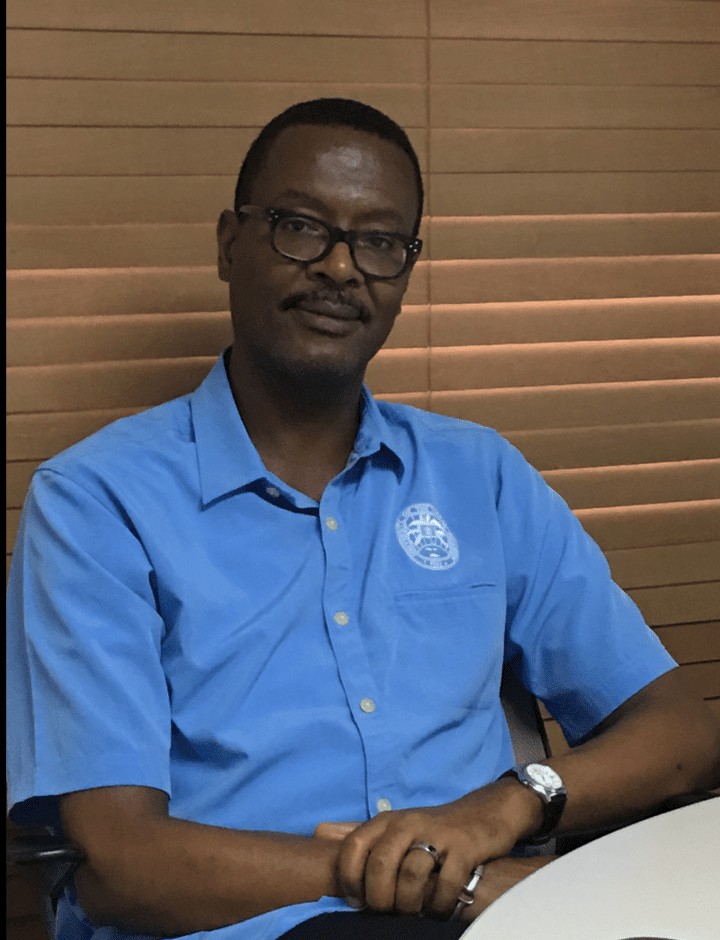 Allen, who has a bachelor's degree in English and a master's in counselor education/student personnel from the University of Virginia, later earned his doctorate in counseling/student development in higher education from the University of North Carolina at Greensboro.
In 2010, he moved to the Virgin Islands to take a position at UVI with his wife, Carolyn Allen, who teaches at an online university as well as at UVI as a part-time instructor.
"She's always been a proponent of the African Diaspora, so she's always wanted to live in a place that is appreciative of people of African descent," he said.
He said his first name, "Xuri" (pronounced "Zuri") is "an alternative spelling of the Swahili word that means 'messenger of good news' among other favorable things."  He chose that as an additional first name after being repeatedly mistaken for another person named Maurice Allen "who had a pretty shady background."
In addition to managing the center, he teaches graduate classes at UVI in counseling and career development.
Editor's note: This story has been updated to correct a few errors.