Superheroes and villains collide in two action-packed comic books as author and artist Karim Callwood releases VI Guardian: Books 1 & 2 and VI Young Paladins to the public on Saturday from 11 a.m. to 3 p.m. at the Tutu Park Mall, Center Court.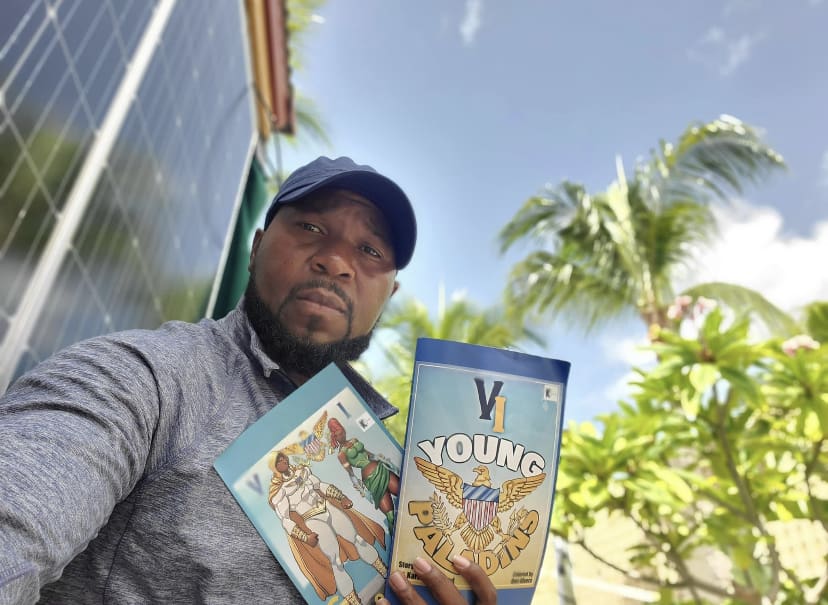 The launch includes a special combined collector's edition of his first comic book, VI Guardian, updated with three new chapters following the story of Darrion Wells, a local high school student who utilizes his powers to oppose the rapidly growing inhumane activities of the organization known as Cloud, according to a press release announcing Saturday's event.
On display will also be a hand-painted figurine of the VI Guardian created by Dwayne and Dwight Isaac at the artist's request. The original book based on the character debuted in March of last year, the release noted. Its success subsequently led in September 2021 to Callwood's first comics drawing classes for youth, which are ongoing at the V.I. Children's Museum.
His art classes inspired VI Young Paladins — who battle to save the territory from mayhem and pandemonium by using their special powers to fight their nemesis like Fulcrum, Abigail the Butcher, and Hurricanes Irma and Maria, the release stated.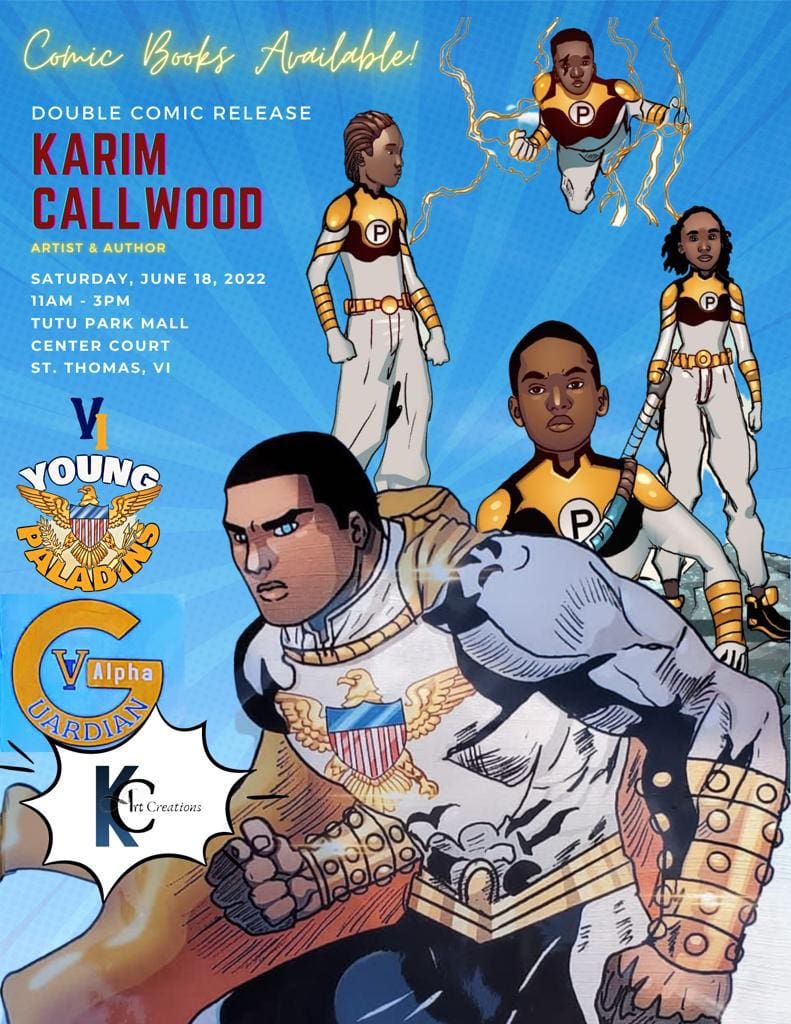 "Working with my students and seeing the joy and excitement they show during class, the idea came to create a comic book featuring them as the heroes. The children picked their own powers and helped provide ideas and feedback for the book during several class discussions," Callwood said. "I give thanks to God and all those who have supported me on this journey to spark the imagination with adventures that represent the Virgin Islands in the exciting art of comics. These books are just the beginning of an even larger vision to help build an industry locally."
Callwood was born and raised in St. Thomas. Growing up in a family of five boys, he discovered his love of drawing at age eight. His interest in art was inspired by Marvel and DC Comics. However, the behind-the-scenes look into the making of Disney's Little Mermaid further piqued his interest, he said. He is committed to lifelong learning and continually enhances his craft through practice and courses to fine-tune his skills.
Sponsorship for the projects was provided in part by Vita Malt, distributed by West Indies Corporation and the Benny Demus Foundation.