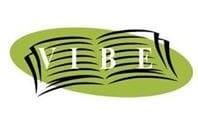 The Virgin Islands Board of Education (VIBE) modifies its COVID-19 measures, effective Tuesday, Aug. 23.
All meetings of the governing board may be held in person or virtually at the discretion of the chairman of the board. Given the limited space in the VIBE conference rooms, persons interested in attending a board meeting in person must contact the office no later than three days prior to the meeting and complete a self-assessment health checklist, confirming that they are do not have temperature levels over 100.4; they are not exhibiting any COVID-19 symptoms; and they have not been in close contact or aware of being in contact with an individual with COVID-19.
Attendance will be immediately denied for refusal to complete the self-assessment or if an answer to any question is yes, regardless of vaccination status. Masks are required at all times and must be worn entirely over a person's nose and mouth by all visitors during in-person board meetings and in areas within VIBE facilities that are accessible to the public. If anyone is experiencing any symptoms, please stay at home.
For more information, contact Dr. Stephanie Berry at sjberry@myviboe.com or 774-4546, ext. 4603.