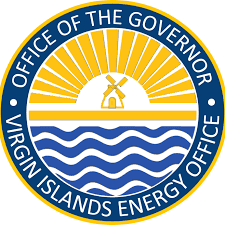 The Virgin Islands Energy Office's State Energy Program (VIEO's SEP) launched the annual Energy Efficiency and Renewable Energy Rebate Program on Dec. 1, 2020, just in time for the 2020 holiday season. It has gone virtual with a fully online Rebate Application Portal. The rebate program allows homeowners, renters and small businesses receive 40 percent rebates on select ENERGY STAR® products purchased in the U.S. Virgin Islands.
By assisting energy consumers to reduce their energy consumption and carbon footprint, the rebate program provides a financial incentive that rewards the purchase of a wide range of approved energy­ efficient appliances, electric vehicles and charging stations, and residential solar hot water heaters. For the full list of rebate eligible products, visit the VIEO website at www.energy.vi.gov.
The Rebate Program continuously improves the quality of service the V.I. Energy Office (VIEO), and the Rebate Application Portal streamlines the process to join the program.
Historically, application submissions involved in-person visits to the St. Croix or St. Thomas Energy Office locations; however, during the initial stages of the COVID-19 pandemic, VIEO began accepting applications via email to support social distancing guidelines. This year's program builds upon that virtual foundation and better aligns with the Bryan/Roach Administration's goal to modernize access to government services. The newly launched Rebate Application Portal allows applicants to submit applications and supporting documents virtually and also lets them track the progress of their rebate online until final payment processing.
The online application portal can be accessed on the recently relaunched VIEO website at www.energy.vi.gov. Users simply have to sign up for an account, which can be used for future rebate applications or other VIEO services.
In-person application submissions will remain available at the VIEO's St. Croix office at 4101 Mars Hill, Frederiksted or the St. Thomas office in the Tutu Park Mall's food court.
For more information, call the VIEO St. Croix office at 713-8436 or the St. Thomas office at 714- 8436.
For up-to-date information on the coronavirus, visit the Virgin Islands Department of Health's website at www.doh.vi.gov/coronavirus or text COVID19USVI to 888777.