The Virgin Islands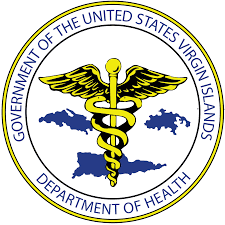 (VIHCF) is a 501(c)3 non-profit established in 2018 in response to healthcare needs identified in the aftermath of 2017 Hurricanes Irma and Maria. VIHCF formed to facilitate healthcare initiatives that empower, educate and enhance the lives of the most vulnerable in the Virgin Islands community. Its mission is to provide care to the underserved and those excluded from the healthcare system, and to help alleviate disparities caused by geographical location, lack of resources, and the territorial status of the United States Virgin Islands.
In 2020, The U.S. Virgin Islands Healthcare Foundation applied for and was awarded $416,002 by the Federal Communications Commission (FCC) COVID-19 Telehealth Program to purchase remote patient monitoring systems to reduce in-person contact for providers and patients with chronic conditions who might contract COVID-19 from otherwise routine visits. This equipment will allow VIHCF and DCI to have direct communication with dialysis patients, not only during a crisis or natural disaster but also to provide on-going monitoring of stabilization and care coordination.
In September 2021, VIHCF applied to the V.I. Office of the Governor for an American Rescue Plan Act (ARPA) grant after learning that funds were available for medical facilities to mitigate COVID-19 conditions. On Nov. 11, 2021, VIHCF was awarded a $1 million American Rescue Plan Act (ARPA) Grant from the V.I. Government.
The foundation aims to open an outpatient dialysis center and clinic that will provide services such as outpatient dialysis, renal dietetic services and COVID-19 testing for the dialysis patients. The Department of Health has granted the foundation a certificate of need for hemodialysis on St. Croix. The foundation has already raised half of the funds and equipment necessary, and this is grant will enable the project to be completed.
The Virgin Islands Healthcare Foundation was founded with a singular goal to facilitate healthcare initiatives that serve to improve the well-being of the most vulnerable in the V.I. community.
The Foundation's goal is to provide a quality option for dialysis care to the St. Croix community. The first major project that VIHCF will undertake is outpatient hemodialysis services. In the future the Foundation hopes to turn its attention to mental health and will add behavioral health services.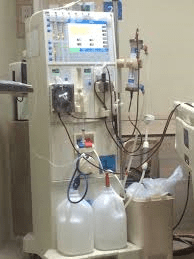 The Foundation's Board is excited about this project, especially because the Governor has recognized it as a part of his healthy initiative for the Virgin Islands. The Grant will help serve the Foundation's mission to stabilize the wellbeing of Virgin Islanders with end stage kidney disease, who have continually endured numerous obstacles to receiving standard health care. Those challenges have been particularly exacerbated over the past twenty months due to the COVID-19 pandemic. The VIHCF and the hemodialysis patients thank Governor Bryan for recognizing this urgent need and taking action.
Between the increasing risks of natural disasters and a seemingly unending COVID-19 pandemic, it is even more imperative to have more than one dialysis option on the island. Having only one dialysis center on St Croix is an unstable situation because a closure for any reason can have life-threatening consequences for the patients dependent on dialysis. It is important to acknowledge that there is also an increasing need for dialysis with the sharply rising incidence of renal failure during the COVID-19 pandemic.
Having a second supporting unit would help avoid future dislocation of this vulnerable group of patients in case of another disaster.
The Board
The VIHCF board members are –
Dr. Jan Tawakol, Physician and Founder.
Rick Silver, Financial Advisor.
Aminah Saleem, Patient Advocate and Community Awareness.
Dr. Jan Tawakol, the VIHCF founder, said, "Ever since my wife, Dr. Tasnim Khan, and I came to St. Croix over a decade ago, we have been closely involved with the dialysis patients and their individual and collective journeys. We helped evacuate them after Hurricanes Maria and Irma. We do not want anyone to ever to have to go through that ordeal again. I promised the patients I would build them a dialysis unit, and I promised Aminah I would open a mental health clinic."
The Plan
Over the last year, VIHCF has been working with the support of Dialysis Clinics Inc. (DCI), a non-profit 501(c)(3) to design a modern and stable facility to accommodate hemodialysis patient treatments. Work has been completed by engineers and architects to ensure that all critical aspects of the build-out are addressed and meet strict CMS and Life Safety regulations. Once completed, DCI will provide operational management for the dialysis clinic on St Croix, under the direction of the foundation.
A non-profit provider since its inception in 1971, DCI has consistently put patients first. DCI provides the best care among national kidney care providers and invests a substantial portion of its resources to improve this care. With more than 250 outpatient clinics and over 120 hospital dialysis programs across 30 states, DCI is the nation's largest non-profit dialysis provider. Headquartered in Nashville, Tennessee, DCI employs over 5,000 people serving more than 14,000 people with kidney disease. DCI operates under the mission "We are a non-profit service organization. The care of the patient is our reason for existence."
Working with the non-profit Dialysis Clinics Inc., the VIHCF will not only be able to provide the dialysis patients with timely and cost-effective medications and supplies, but importantly, it will also provide direct access to DCI's stateside units and the kidney transplant donor procurement program. DCI founded and remains closely affiliated with DCI Donor Services Inc., which operates independent organ procurement agencies and also contributes to research to improve patient access to transplantation.
The foundation board meets regularly with the Dialysis Patient Support Group to learn about its healthcare needs and concerns. The VIHCF Dialysis Clinic is being constructed to prioritize and meet those needs.
In addition to the ARPA and FCC grant awards, the Virgin Islands Healthcare Foundation has raised funds through private donations. The Foundation plans to reinvest in community education, prevention, and management of chronic diseases, along with other Foundation missions including mental health services and other healthcare initiatives. It also looks forward to collaborating with the newly formed non-profit Virgin Islands Diabetes Center of Excellence to provide public education for the prevention of diabetes. Diabetes is a leading cause of kidney failure, accounting for 44% percent of new cases.
The Virgin Islands Healthcare Foundation Dialysis Clinic is slated to open in the first half of 2022.
"This is a community project so many people have pitched in to help. We are all excited about making this happen for the patients and everyone because no one knows when they or someone in their family may to be on dialysis" said Aminah Saleem, board member.