V.I. Department of Justice special agents arrested Kathleen Gussie on Jan. 15, charging her with several counts of Medicaid Program fraud. According to the charges, Gussie gave herself Medicaid health benefits.
The Justice Department alleges she committed the offenses while she was the Medicaid eligibility supervisor at the Department of Human Services. She is no longer in that position.
The alleged incidents reportedly occurred between Dec. 11, 2017, to July of 2018.
[adrotate group="6"]
Gussie is charged with embezzlement by public and private officers, embezzlement or falsification of public accounts, fraudulent claims upon the government and conversion of government property.
According to an affidavit in support of the arrest warrant, investigators believe Gussie fraudulently obtained and used Medicaid funds for her benefit when she knew she was not lawfully eligible for Medicaid benefits. Gussie was released on Jan. 15, after posting 10 percent of a $50,000 bond.
In a statement, V.I. Attorney General Denise George said this is the first of more arrests and prosecution deriving from the V.I. Medicaid Fraud Control Unit at the Justice Department.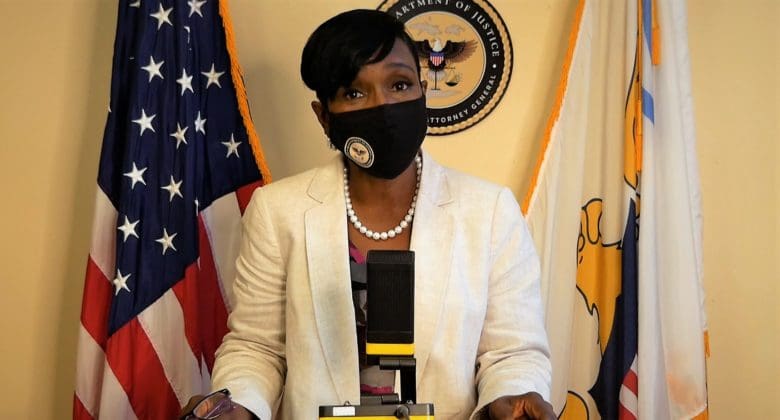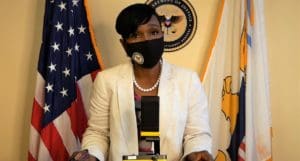 "This is the first arrest, and we expect there will be many more. Within the last year alone, after being fully staffed with an investigator, analyst, director and a legal assistant, we have gotten a substantial number of cases and complaints," George said.
During a briefing on Friday, Human Services Commissioner, Kimberley Casey-Gomez said the department "will not tolerate fraud, waste or abuse in any of our divisions, especially Medicaid, as we exist to serve our most vulnerable populations."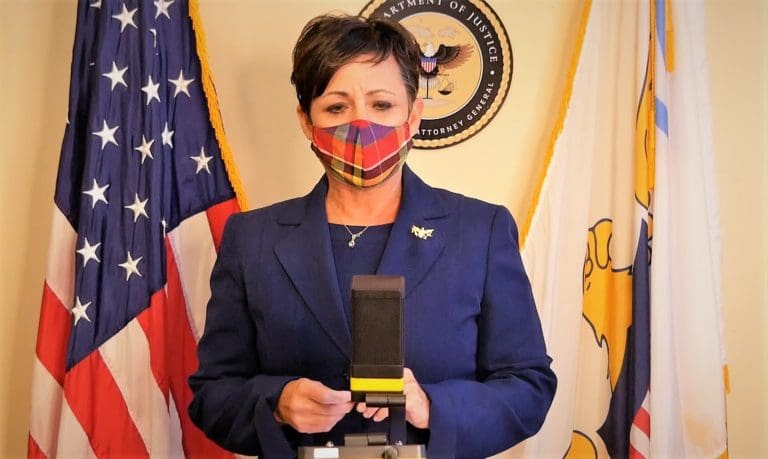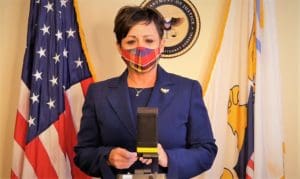 The local Medicaid Fraud Control Unit was created as a division within the Virgin Islands Department of Justice as a result of federal legislation authorizing states and territories to investigate and prosecute fraud and abuse in Medicaid. It was first certified by the DOJ in December 2018 and has been re-certified every year since. Medicaid Fraud Control Units, such as the one in the territory, operate in all 50 states, the District of Columbia and Puerto Rico. The division is funded entirely by a grant from the U.S. Department of Health and Human Services, Office of the Inspector General. It protects the territory and its taxpayers by investigating and prosecuting fraud committed by those health care providers and facilities that provide services paid by Medicaid. It also makes recommendations to the U.S. Department of Health and Human Services, Office of the Inspector General to exclude individuals or entities from participating in federally funded programs.
The V.I. Medicaid Fraud Control Unit has authority under both federal and local laws to hold medical providers or entities accountable through criminal prosecution and/or civil litigation. Providers can include physicians (medical doctors), dentists, nursing or convalescent homes, medical equipment supply companies, taxi and other transportation companies or anyone else who bills the Virgin Islands Medicaid program for health care services provided to a Medicaid recipient. To report fraud, the Medicaid Fraud Control Unit has a confidential phone number, 1-888-404-6328, and email, mfcu@doj.vi.gov.