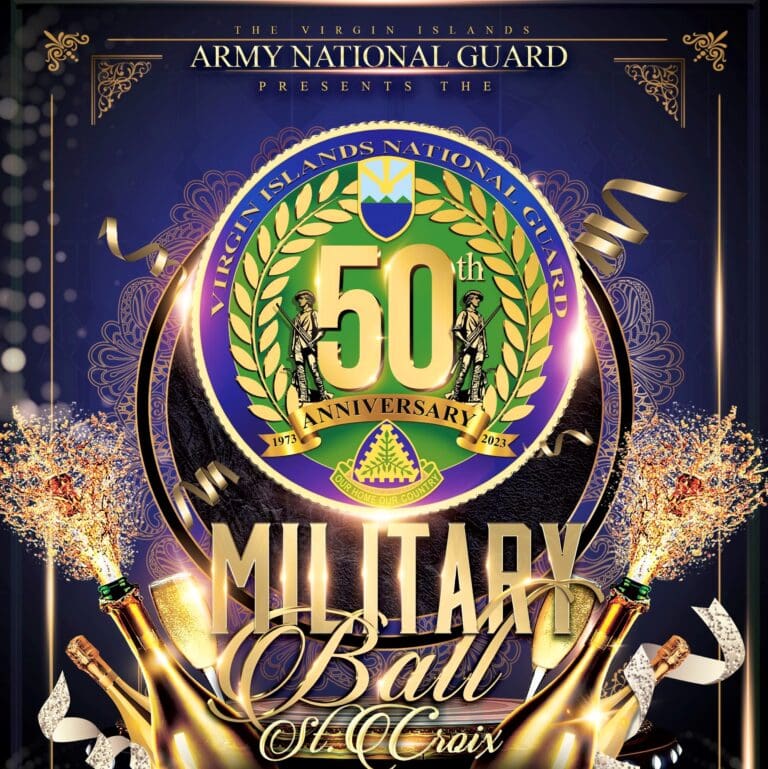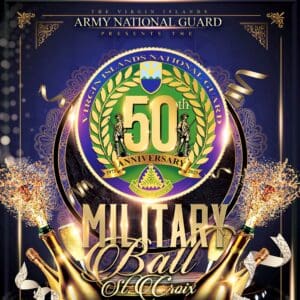 The Virgin Islands National Guard (VING) thanks and appreciates everyone who attended its past events, such as its Remembrance Day ceremony and open house on St. Thomas, and the golf tournament and church service on St. Croix. VING expresses special thanks to the committee members, retirees and volunteers for all their support in putting these events together.
The V.I. National Guard truly appreciates those who came out to the 50th Anniversary Military Ball on St. Croix and St. Thomas, where attendees broke bread, shared memories and paid homage to former and current service men and women.  Both venues were well attended, and many shared that it was an excellent event — "A Night to Remember!"
The fun is not over yet! Join VING for its 6K Glow Run, Walk or Bike event on St. Croix at 5 a.m., Sunday, Oct. 29.