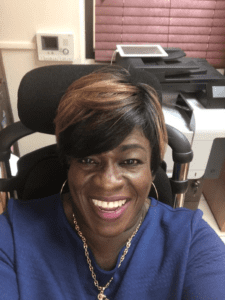 The V.I. Office of Highway Safety, a division of the V.I. Police Department, is joining other law enforcement agencies, public health departments and community organizations to raise awareness about the importance of keeping children in the correct car seat based on age and size. This effort to promote car seat safety coincides with Child Passenger Safety Week, which is nationally recognized from Sept. 19-25.
According to the National Highway Traffic Safety Administration (NHTSA), car crashes are a leading cause of death for children ages one to 13.  Unrestrained children involved in crashes become projectiles and risk complete ejection from the car.  The National Highway Traffic Safety Administration also reports that 46% of car seats are not used properly, increasing the risk for crash-related injuries.
"Children mean the world to parents and caregivers, but unfortunately many are putting them in harm's way without knowing it. Our goal is to educate parents and caregivers on how they can keep children riding in the car as safe as possible," said VIPD Commissioner Nominee Ray Martinez on Child Passenger Safety.
During Child Passenger Safety Week, healthcare workers and educators will join law enforcement in teaching parents and children about the importance of the proper and consistent use of car seats, booster seats and seat belts, where appropriate.
"It takes the entire community to ensure the safety of our youngest passengers. Our children deserve a bright future; they rely on us to keep them safe," V.I. Office of Highway Safety Director Daphne O'Neal said.
Under Virgin Islands law, children weighing less than 20 pounds are required to be in a rear-facing car seat. Passengers 1 to 5 years of age and at least 40 lbs. must use an appropriate forward-facing child restraint system; children who have outgrown a forward-facing seat up to 8 years of age and less than 4 ft. 9 in. tall must be secured in a booster seat. All children under the age of 14 are required to sit appropriately restrained in the back seat.  Although costly fines result from noncompliance with child passenger safety laws, the cost of regret is priceless.
Buckle up, VI! Every trip. Everyone. Every time. For more information on Child Passenger Safety Week or to learn ways to get involved in traffic safety, contact the V.I. Office of Highway Safety through Director O'Neal at daphne.oneal@vipd.vi.gov or Occupant Protection Planner/Coordinator Denise Gomes at denise.gomes@vipd.vi.gov.  People may also contact the office via telephone at 772-3025 or 473-7383.