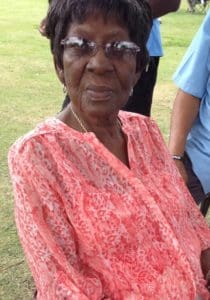 Valerie Petersen, also known as "Val," died on Feb. 18 in Orlando, Fla., where she resided for over 40 years.  She was the daughter of the late Cecilia Frett and Joe Hannis Thomas.
She is survived by her daughter, Lillian James; grandson, L. Wayne A. Brady II; and great- grandchildren: Terrel Kincey, Terence ("Terry") Brady, Tierney Brady and Maile Brady. She is also survived by many nieces, nephews, cousins, family and friends.
There will be a viewing at 10 a.m. followed by funeral services at 11 a.m., Friday, March 25, at All Saints Cathedral Church. Interment will be at Western Cemetery No. 2.
Funeral arrangements are by Turnbull's Funeral Home and Crematory Services.