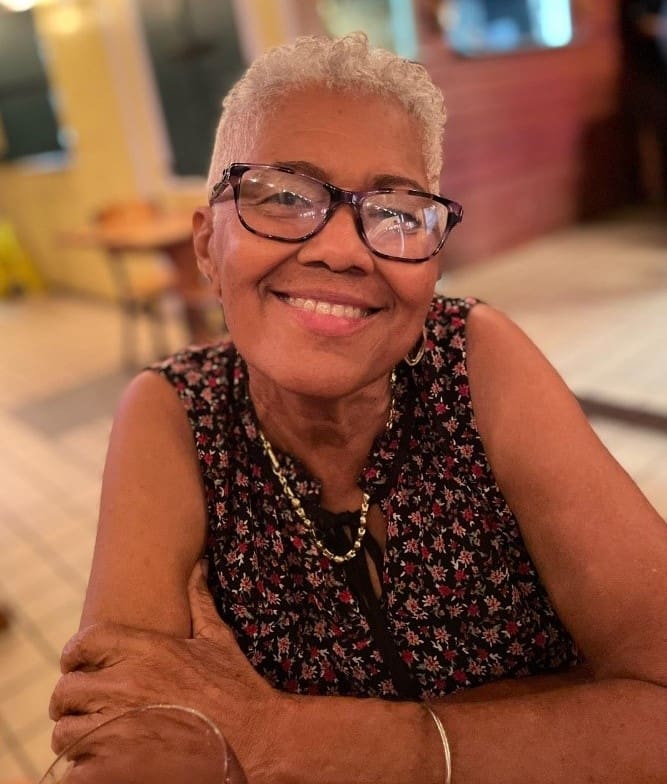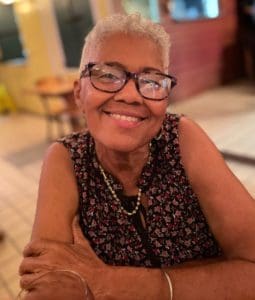 Velma Farrelly-Dunbar of Estate Rattan died on Dec. 15, 2021. She was 73 years old.
She was preceded in death by her mother, Sylvia Todman-Brown; father, Alexander Farrelly and Louis E. Brown Sr.; daughter, Nefertiti A. O'Bryan; and brother, Ariel Brown Sr.
She is survived by her spouse, Victor Petersen Sr.; son, Keno Sekou Walcott; adopted daughter, Kaysten Hendricks-Messer; grandchildren: Nhaquifa and Sekani Russell, Najeeb and Sanaa Joseph, and Makayla Walcott; brother, Louis Brown Jr, Richard and Phillipe Farrelly, and Raymond "Tony" Brown; sisters: Marjorie Brown, Allison Farrelly-Catanzaro and Magda Brown-Finch; nephews: Stephen Brown Jr., Ariel Brown Jr., Seth Farrelly, Louis, Germaine and Anthony Brown, and Shaun Finch; nieces: Nataki Brown, Stephanie Chalana Brown, Indiana Brown, Sachiko Brown and Charmaine Finch; and brother-in-law, Mike Catanzaro.
She is also survived by sister-in-law, Debra Farrelly; daughter-in-law, Kenya Mitchell-Walcott; cousins: the Farrelly, Todman, Canton and Molloy families; great nieces: Aurianna Nicholas, Raigan Brown, Raigan Brown, and Anisa and Emily Brown; great nephews: Ajani Brown, Zyah Rogers, Sekani Brown, Ariel Brown III, Amari Nicholas, Kaden Brown, and Garrison and Grayson Brown; extended family: the Hendricks-O'Neal, Bryan-McIntosh, Bryan-Heyliger, Bryan-Baker, Hendricks and Walcott families; special friends: Annette Hendricks-O'Neal, Mable Marcus King, Joan Harrigan Farrelly, Stephen V. Brown and Honorable Raymond Finch.
Other surviving friends include Honorable Eileen Petersen, Honorable Alphonso Andrews Jr., Alscess Lewis-Brown, Carl Pereira, Harold Roebuck Sr., Leroy Pena, Maurice Claxton, James McNamara, Leroy Peña, Monica Hedricks-Ruhle, Jennifer Thompson, Sjhon Petersen, Shayne Peterson, Abdul Williams, Kenya Henry, Monique and Keybo Joseph, Yahumba Akeem, Shoroka and Sheleek DelSol, Emmanuella Perez-Cassius, Sommer Sibilly-Brown, Miniminyha Demund, Erica Parsons, Gloria Joseph, Errol Bolan, Darwin Dowling, Brenda Meyers, Ann Marie Wong, Sherry Simmonds Heywood and the VI Superior Court family; as well as other loved ones and friends too numerous to mention.
There will be a private viewing held for family and close friends from 5:30 p.m. to 7:30 p.m., Tuesday, Jan. 18, at James Memorial Funeral Home.
Tributes will take place at 9 a.m. followed by funeral services at 10 a.m., Wednesday, Jan. 19, at Lord God of Sabaoth Lutheran Church, Christiansted, St. Croix. Interment will be at Kingshill Cemetery.
Due to the COVID-19 pandemic and public health regulations, all attendees must wear a mask.