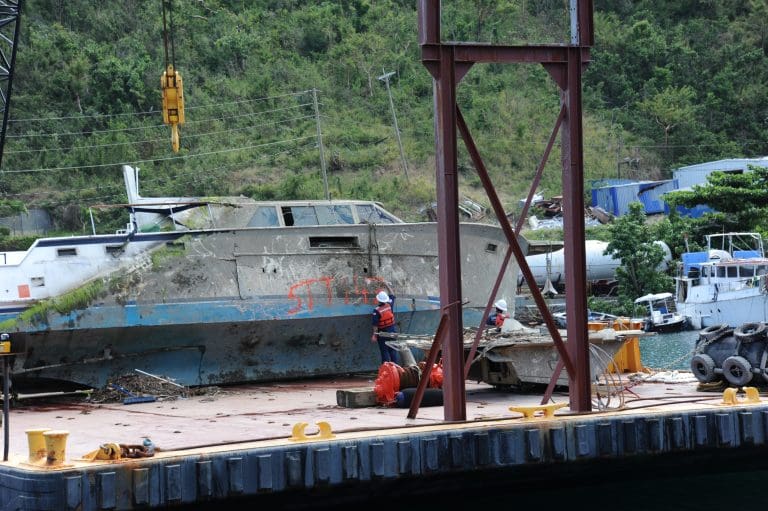 The V.I. Department of Planning and Natural Resources, the U.S. Coast Guard and salvage contractors on Wednesday completed vessel pollution mitigation and removal operations on St. John.
The program labeled the USVI Emergency Support Function-10 (ESF-10,) is responsible for identifying and removing oil and other hazardous material from the maritime environment. Assessments conducted following Hurricanes Irma and Maria identified 169 sunken or displaced vessels on St. John. The pollution threats were eliminated, and the vessels were removed.
With operations complete on St. Croix and St. John, all of the program's resources have begun to be moved to St. Thomas, according to the news release.
"Our mission here is to protect the public and maritime environment by mitigating the pollution threat of the sunken and displaced vessels, and we are about 80 percent complete," said Cmdr. David Reinhard, Coast Guard Incident Commander of USVI ESF-10.
[adrotate group="6"]
More than 386 vessels have been removed through owner insurance, direct owner salvage or under ESF-10 pollution mitigation operations. ESF-10 operations continue to be conducted on St. Thomas to address the 90 remaining vessels.
Vessel owners can contact DPNR through the Vessel Owner Notification Hotline at 340-423-6353 or by sending email to usvidpnr@gmail.com.