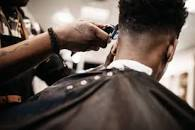 The Department of Licensing and Consumer Affairs' Virgin Islands Board of Barbers, Beauticians, Estheticians and Manicurists has scheduled its practical examination for Sunday, Feb. 27, in both the St. Croix and St. Thomas districts.
Those planning to take the exam are advised that they are required to notify the Office of Boards and Commissions of an interest to sit for any of the examinations by first submitting the registration form along with payment of $100 made payable to Government of the Virgin Islands. Upon registration, they will receive a confirmation letter along with guidelines of what is allowed at the examination.
Registration forms can be found online by selecting the following link:
https://dlca.vi.gov/pdf/bbm_practical_exam_application.pdf or by visiting any of the DLCA's Offices. The deadline to register is Friday, Feb. 4.
For more information, contact the Office of Boards and Commissions at 713-3522, ext. 3251.