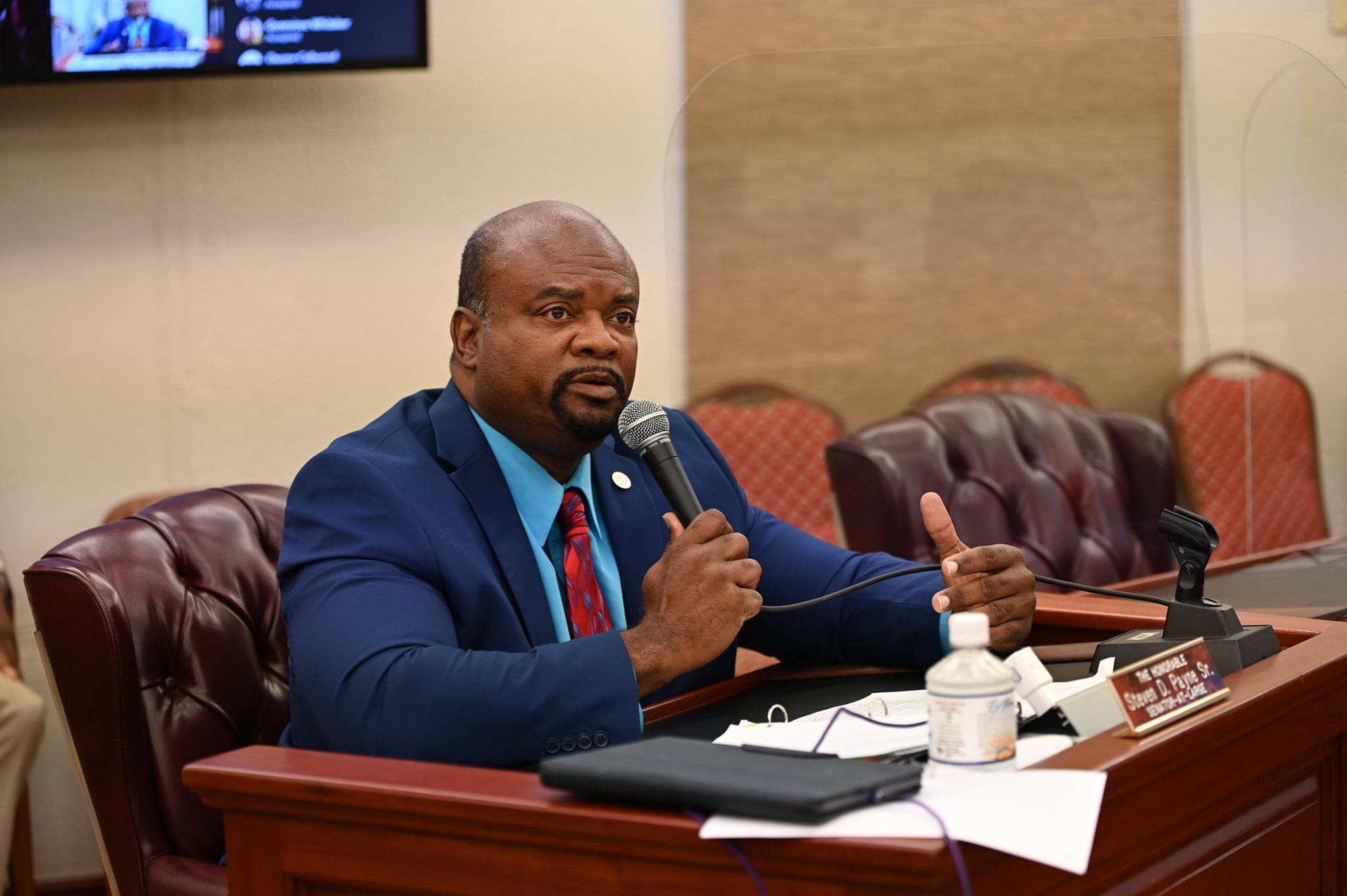 Fourteen senators met Thursday in an emergency meeting convened by Senate President Donna Frett-Gregory to discuss allegations brought against Sen. Steven Payne. Afterwards, the Legislature sent Payne a letter urging him to resign.
"As you know, this is the third published allegation of inappropriate conduct made against you by a female," the letter says. "The allegations made public today do not reflect well on you as a Senator and the Legislature as an institution. Consequently, we strongly urge you to immediately resign as Senator at Large to protect the integrity of the institution in which you serve, the constituents to who you represent, and to handle the extremely serious allegations published against you today."
Asked what would happen if he does not resign, Frett-Gregory said, "We hope that he recognizes the gravity of the situation and resigns, however after discussing this with my colleagues, we are prepared to do what is necessary."
The Democratic Party of the Virgin Islands previously urged Payne to resign or be removed by the Legislature based on earlier sexual misconduct allegations.
Under V.I. law, it appears the Democratic Party of the Virgin Islands will play the largest role in picking a temporary successor, should Payne resign or be removed.
The relevant passage reads: "When the vacancy occurs within one year prior to the general election, the President of the Legislature, upon the written recommendation of the territorial committee of the political party of which the previous office holder was a candidate, shall appoint the person so recommended; Provided, however, that if the previous office holder was not a candidate of a political party as defined by law, the Legislature by a two-thirds majority of its members shall elect a person from said district, or at large, as the case may be, to fill the vacancy." Payne is a Democrat.
Gov. Albert Bryan Jr. issued a statement Thursday calling on Attorney General Denise George to open an investigation into allegations of sexual abuse made against Payne by a young woman who said that Payne sexually assaulted her when she was a minor.
The Legislature began its own investigation in April concerning allegations by a member of Payne's staff.
"The allegations against Senator Payne revealed recently in the media are serious and disturbing. Although the law presumes his innocence until proven otherwise, the nature of the accusation warrants immediate action," Bryan said in a release on Thursday from Government House.
"This isn't the first time allegations of inappropriate sexual contact have been made against individuals in positions of authority. I have asked the Attorney General to ensure these matters are properly investigated and trust that justice will be swift. I want to encourage anyone who has been a victim of any type of improper sexual behavior, harassment, or abuse by an authority figure to come forward," Bryan said.