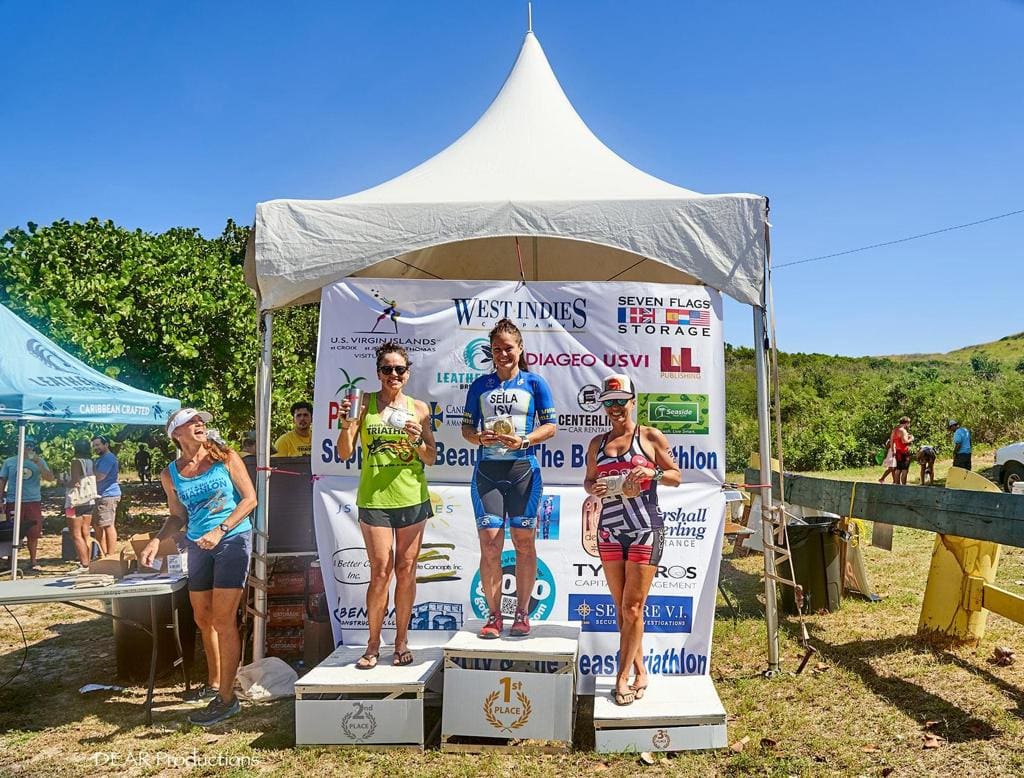 Virgin Islands National Guard 1st Lt. Robin Seila won 1st place in the female category competing in the St. Croix Beauty and the Beast Triathlon, Cramer's Park,
Nov. 28, 2021.
Competing against 12 women and 17 men, Seila finished in 02:52:15.0 in the Olympic Triathlon race, according to "SportStats" online website, coming in as the 5th person and 1st female to cross the finish line. The triathlon consisted of an Olympic Triathlon, an Olympic Aquabike, a Sprint Triathlon, and a Sprint Aquathlon.
"I am super grateful for all of my training partners who encouraged me," said Seila. "It was all the support of my teammates and training partners that helped me stay ahead in the run."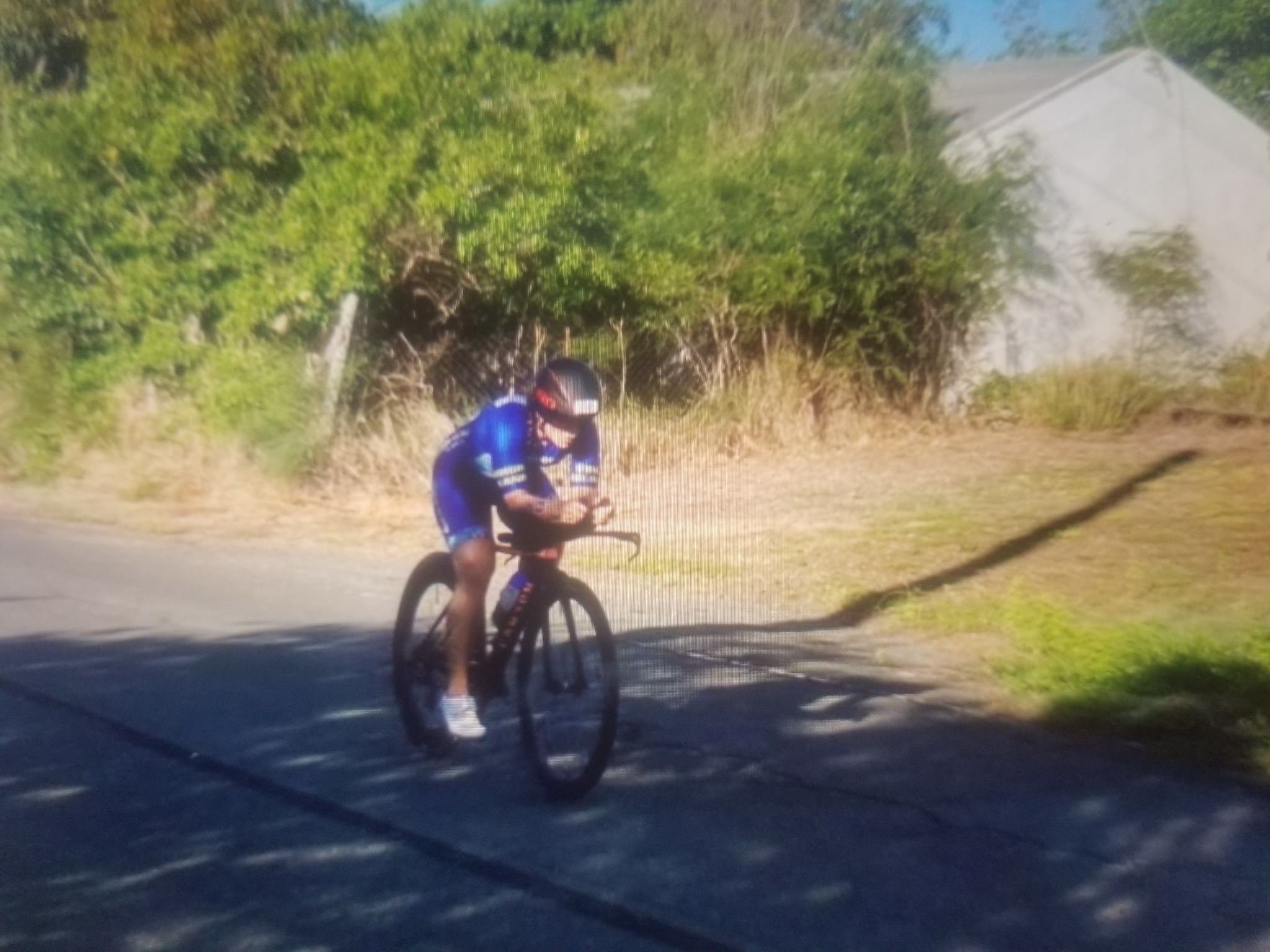 Seila currently works as an Associate Attorney for the Law Offices of Duensing & Casner and serves as a Judge Advocate (part-time) for the VING Joint Force Headquarters.
Her husband, Stephen Swanton, came in second in the men's race finishing at 02:28:370 according to "SportStats" online website.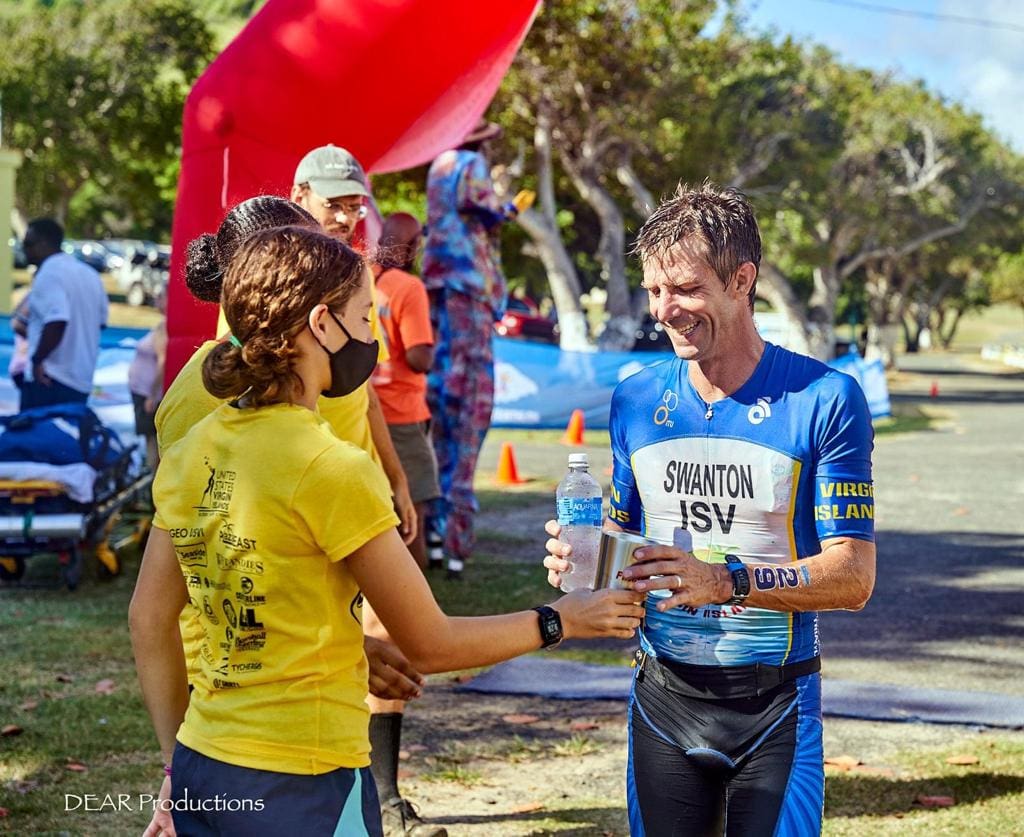 In 2017, the couple represented the USVI at the International Triathlon Union World
Championships in Rotterdam and the 2017 Caribbean Cycling Championships in Martinique.
"I revamped my training this year," said Seila. "In 2017, I was super focused on my training plan (and probably faster), but I felt burned out and stressed. This year, I have been all about having fun and doing what feels good and right for my body. I don't follow any training plan now. I usually ride about 70-125 miles per week."
Congratulations to all who won and participated in this year's Beauty and the Beast Triathlon.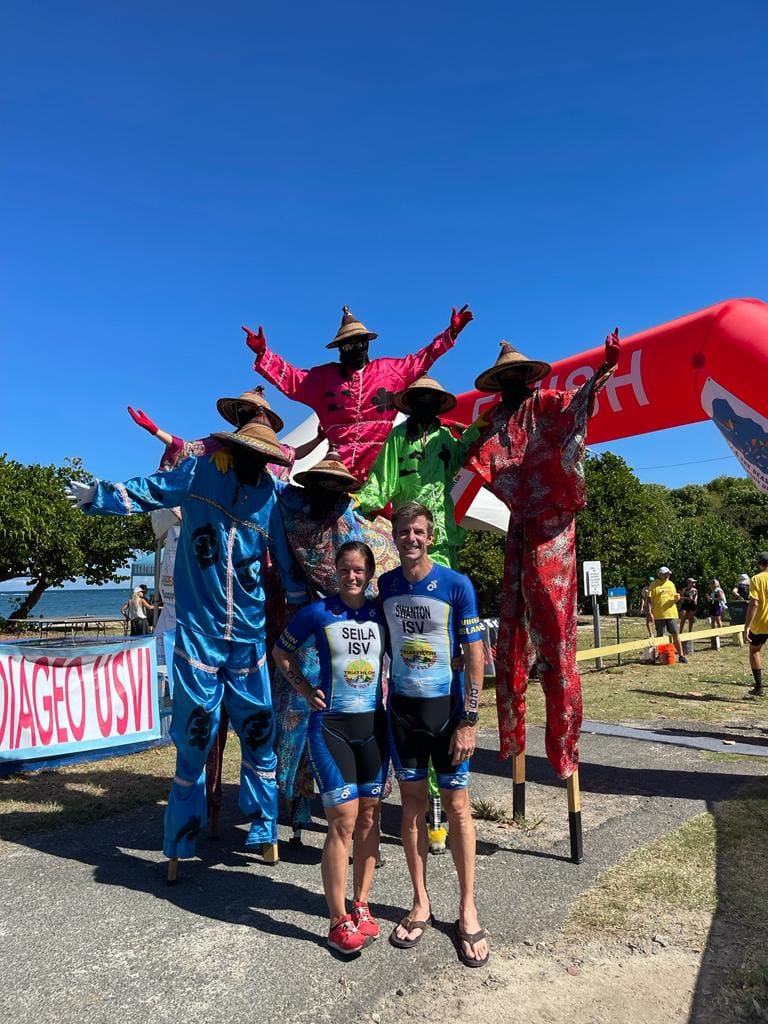 Honorable mentions of VING personnel who also competed were: Jeremy Garfoot, Milton Francis, Reginald Ritter, Lily Graham, Ishmael Mills, and Doug Nelson.
As Guardians living and working within our community, we pride ourselves on exceeding the standards in and out of uniform.