Like the rest of the world, the U.S. Virgin Islands was gob-smacked by COVID-19, but it is forewarned and forearmed for the next viral threat, monkeypox. There's a supply of vaccines and of treatment medication on-island.
There are no confirmed cases of monkeypox in the territory to date, but given its prevalence globally and the Virgin Islands' prominence as a travel destination, chances are alarmingly high that it will manifest here soon.
Already there are 111 confirmed cases next door, in Puerto Rico, according to Dr. Tai Hunte-Ceasar, Territorial Medical Director. She and Robert Thompson, the HIV coordinator for the territory, spoke with the Source Thursday about efforts to meet a potential outbreak head-on.
Until this year, the disease was virtually unknown outside of Africa. But a case in early May in the United Kingdom heralded a global outbreak that has now included 99 countries. Of those, Hunte-Ceasar said, 92 have never had cases in the past.
The type of monkeypox currently circulating, Clade IIb, is rarely fatal, according to the Centers for Disease Control and Prevention. Most cases don't require hospitalization or special treatments.
Nevertheless, Hunte-Ceasar said, "It's very serious."
The known symptoms are headache, high fever, swollen lymph nodes, chills, back and muscle aches, sore throat, nasal congestion, and cough and rash. Patients may experience all or a combination of symptoms, which generally last between two and four weeks.
Most characteristic is a rash that takes on different appearances and can be very painful. It may look like pimples and can cause lesions before scabbing over. The rash can cause complications, especially if it affects highly sensitive areas such as the genitals. If the rash gets into an eye, it can cause vision damage unless it is treated timely.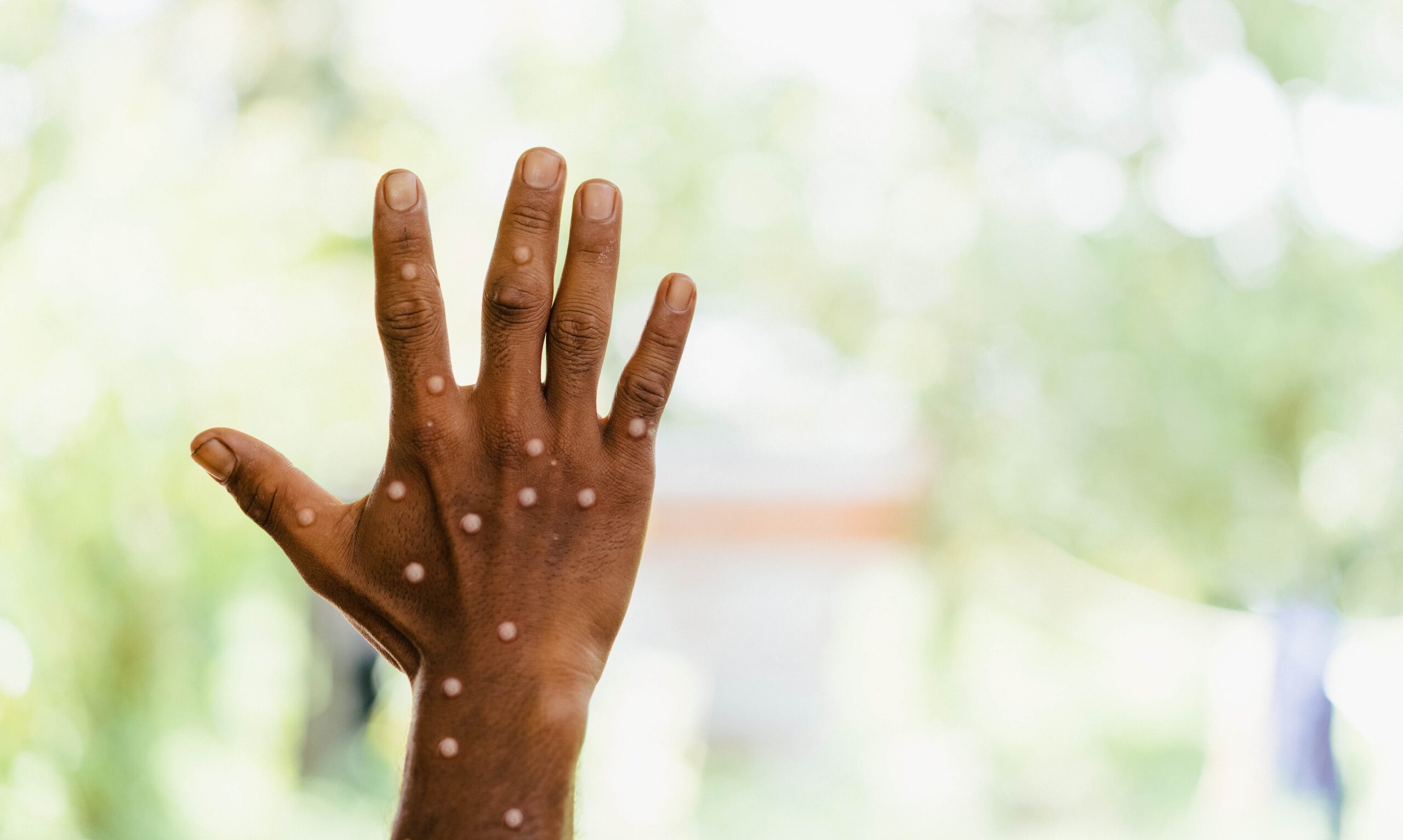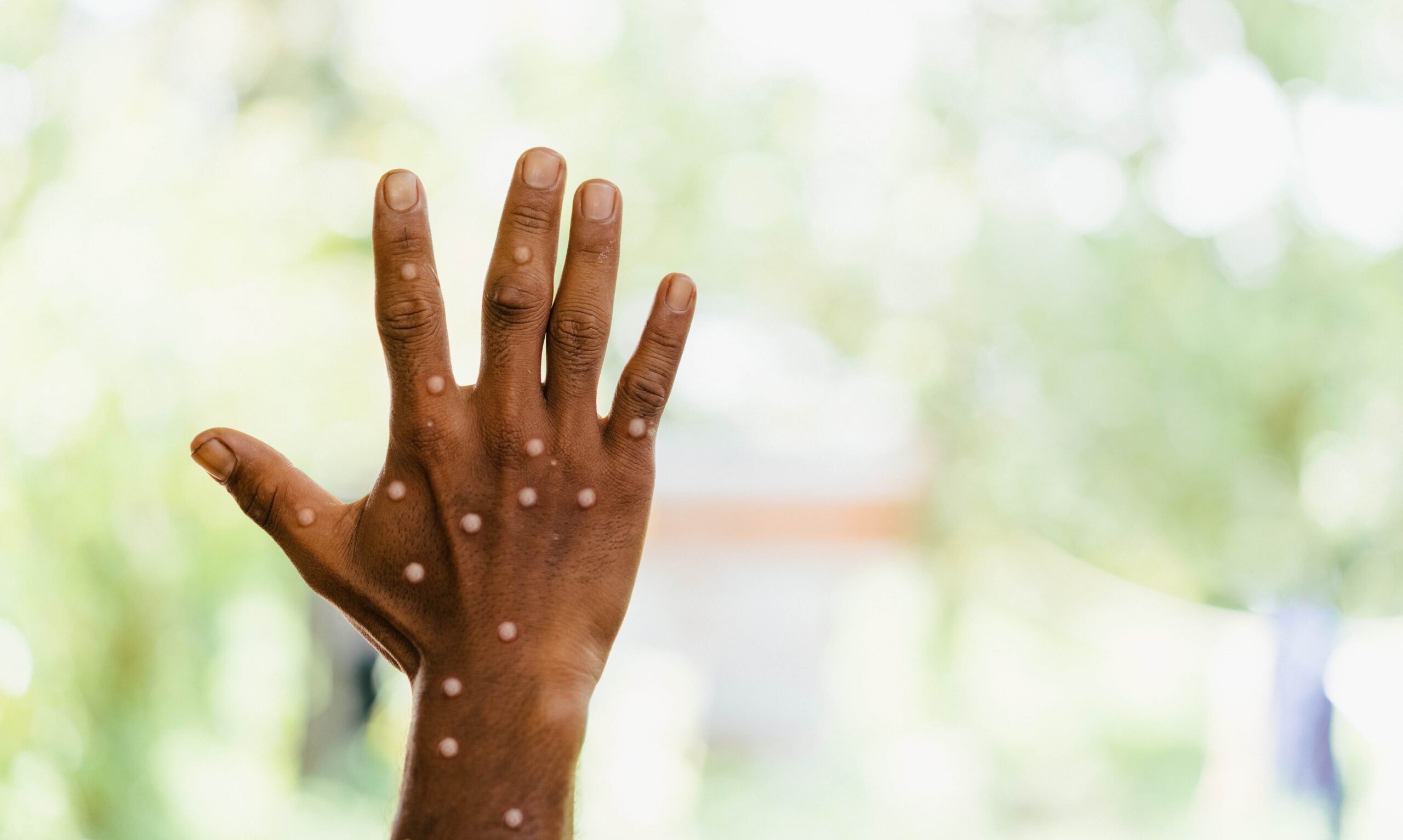 "There also can be a lot of mental health issues," Thompson said. The isolation imposed on patients and the possibility of scarring from the rash can cause emotional trauma.
So far, cases have occurred primarily in sexually active gay and bisexual men.
However, "it doesn't mean that is what it's always going to be," Thompson said. "Anyone can get monkeypox."
It is not classed as a sexually transmitted disease. It is spread primarily by close contact, basically skin-to-skin contact. The virus also can live up to 15 days on surfaces and is easily spread by contact with clothes, towels, or bed linens that have been used by an infected person and have not been washed or disinfected. It may also spread through contact with fluids in coughing or sneezing.
The virus can be passed between humans and animals, meaning a person with monkeypox should isolate not only from family members but also from the family dog and cat.
Anyone who does get monkeypox should cover their sores and wear a face covering, Thompson said.
If you were exposed, you should expect a call from a contact tracer, he added. These people are disease intervention specialists "who already have years and years of experience" and keep all information "strictly confidential."
But all of these possible consequences are preventable. That's the message Health officials want to get out to the community.
The federal government has already supplied the Virgin Islands with 900 doses of the JYNNEOS vaccine from the national stockpile, and it will send more when and if it's needed, Hunte-Ceasar said. The vaccine is approved for use against both smallpox and monkeypox and provides a "very high level" of prevention.
JYNNEOS is even effective against monkeypox after a person has been exposed to the virus, provided it is taken within four days of the exposure, Thompson said.
The territory also has a supply of an antiviral medication, Tecovirimat, or TPOXX, for cases that have already manifested.
And it is training local physicians in testing for the virus. Tests not only confirm the disease but can help limit its spread by signaling when a person needs to isolate. Currently, tests – essentially swabs of an area of rash – must be sent to a stateside lab, and it can take anywhere from three to 10 days to get results. But Hunte-Ceasar said the Health Department is working to validate a St. Croix lab for the tests, which should speed the process.
Concerning vaccines, the initial guidance was to hold off vaccinating people until the presence of monkeypox was confirmed in a given jurisdiction, Hunte-Ceasar said. But the territory started offering the vaccine to at-risk individuals in mid-August. Two shots are required. So far, about 50 people have received a first dose.
Highest priority is given to people who have been exposed to someone with a confirmed case of monkeypox, Thompson said.
Other at-risk persons who are eligible for the vaccine include laboratory and some health workers, especially urgent care and emergency care workers, men who have sex with men, and individuals who have had sex with multiple partners within the last three months.
To set up an appointment for the vaccine in either district, call 340-774-9000, ext. 4663.