Romel V. Wallace Sr. proves that age is just a number and that Virgin Islanders are strong and capable of achieving all goals after winning the silver medal for the long jump at the 2022 USATF Masters Indoor Championships on March 19.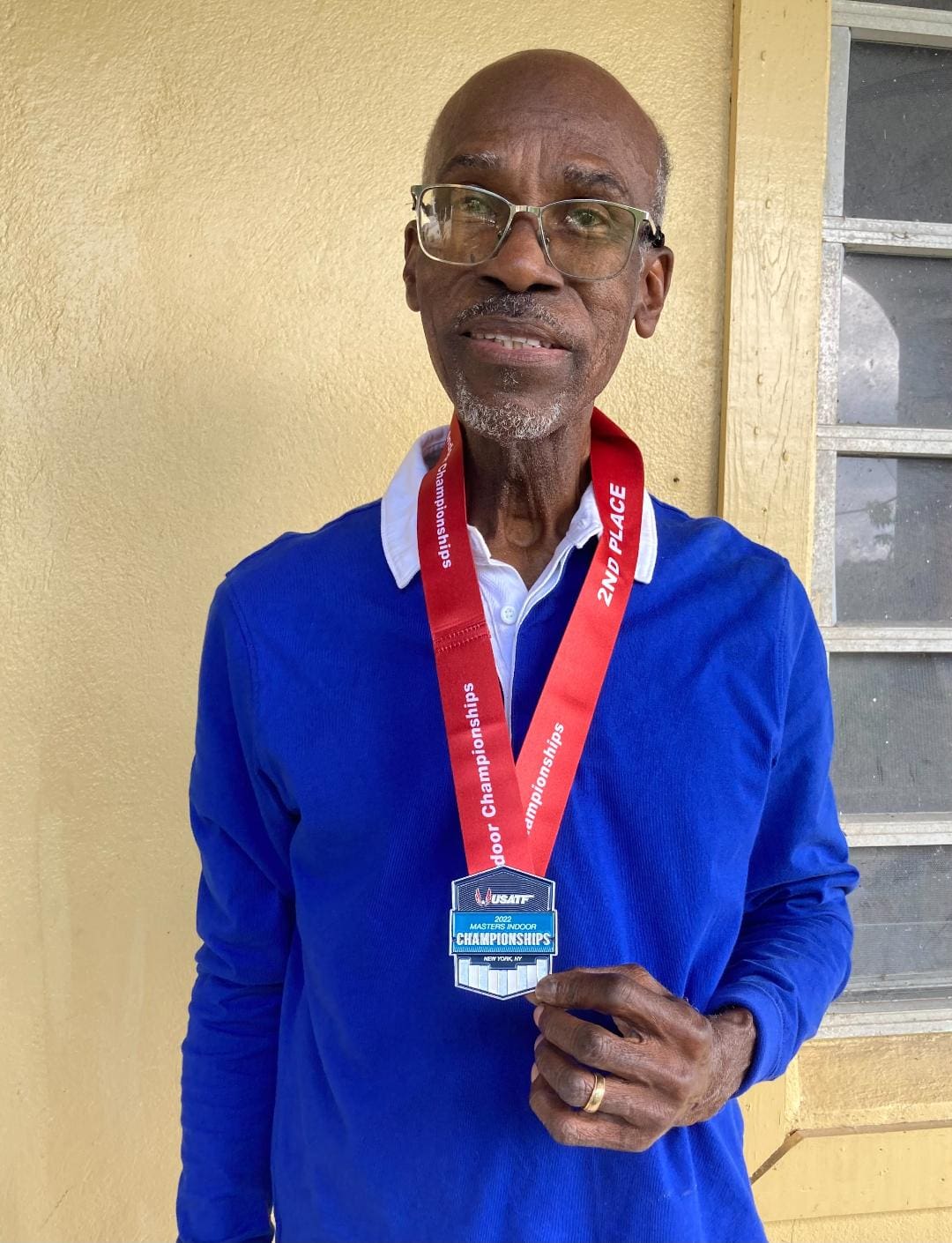 Wallace, better known as "Sukie," competed in the men's 75-79. Out of 6 men who competed, Wallace placed second.
"We had six jumps to do in the long jump. In the very first one, I hurt my hamstring," said Wallace.
Wallace said that despite his minor injury, he kept competing.
"I continued up to the fourth jump, and then I passed on the fifth because I wanted to ease my leg," he said.
Wallace then performed in the sixth jump and was able to win the silver medal, despite not gaining a score for the fifth jump. He believes that had he done the fifth jump, he would have won gold. He is not certain at this time how far his longest jump was, but he did share that in 2006 when he competed in Puerto Rico, he jumped 4.27m (over 14ft) at the Regional Masters Athletic Championships.
"I believe I jumped over 3m for this one," he said of the New York championship.
Other categories he later competed in were the 200m race and the shot put.
Wallace has participated in athletics his entire life. He grew up in Polyberg, and at the age of nine, the St. Thomas native joined little league under the leadership of Viggo Wallace, who was director of the Recreation Department at the time. He moved on to the pony league (under Lucien Samuel, also known as "Peanut"), Single-A, then Double-A baseball, where he played with the Olympics, and White Socks on St. Thomas.
While playing in the Olympics, Wallace said, "I hit a base hit to win the championship. It was the last inning. I made the hit to win the championship that year. It was the early 60's."
In February of 1967, the baseball enthusiast went on the attend Fisk University on a baseball scholarship. His friend, Elridge Blake, invited him to attend. In 1968, both Wallace and Blake carried Fisk University to win the Southern Intercollegiate Athletic Conference, along with fellow Virgin Islander Alric Smalls. As a result, on November 9, 2018, they were inducted into Fisk's Hall of Fame.
"I was a first-team all-conference player in 1969," said Wallace. "I was inducted as a member of the winning team."
Wallace added that his university coach, James Smith, reached out to him earlier this year and informed him that his alma mater is interested in inducting him as an individual player.
"They were thinking about inducting me in 2021. But because of the pandemic, they said 2022, hopefully," said Wallace.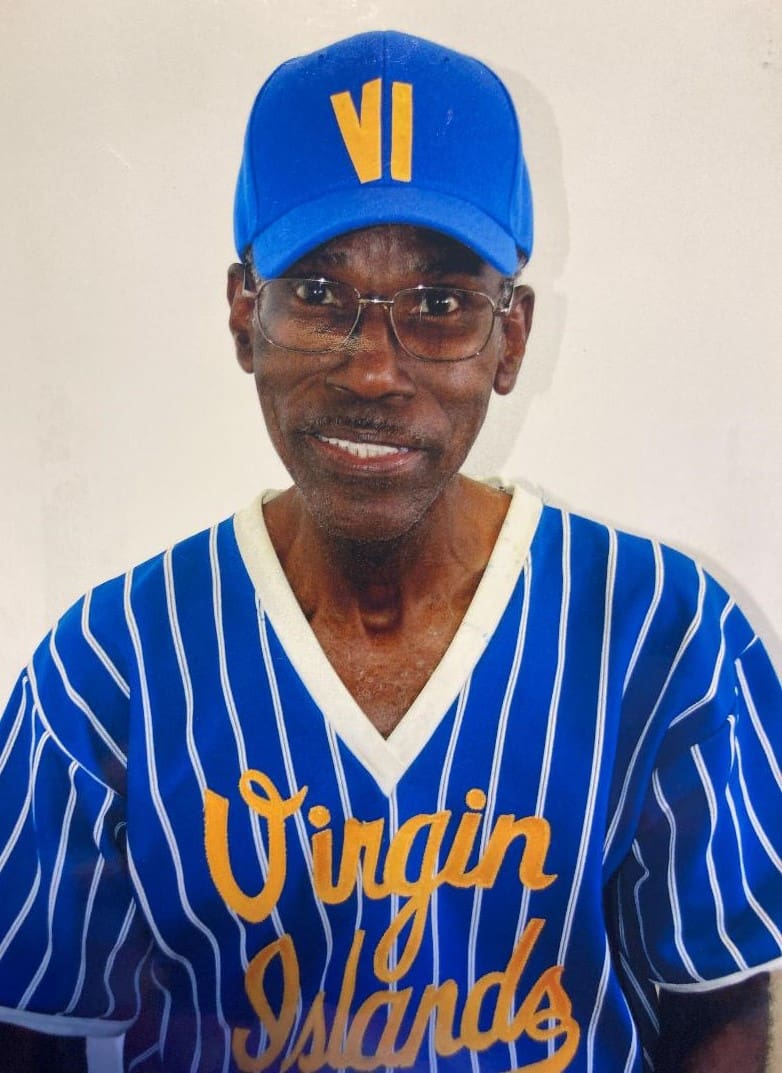 Wallace was called the "Fisk Powerman" throughout the media in Tennessee. He mentioned that he would have had the opportunity to be scouted for Major League Baseball and that scouts were interested in him. However, he wasn't able to play with the teams in the summers during college. It was during those times, scouts would mostly try to recruit players for teams. But Wallace said he would return home during the summers to work and support himself and his family.
Wallace said, "Scouts asked for me too. I have a clipping with a guy named Buck O'Neil. They put him in the Hall of Fame. He talked to me a few times in Nashville. Charles Jeter and my other teammates said that he asked, 'Who's that guy that runs like a deer,'" as O'Neil was looking for Wallace.
Jeter, one of Wallace's former teammates, is the father of the New York Yankees' former player, Derek Jeter.
After graduating with his bachelor of science in physical education, Wallace returned home and began teaching at the Wayne Aspinall Junior High School, currently known as the Addelita Cancryn Intermediate and Junior High School, in 1971. In 1977, he attended Springfield College and earned his master's in education, then returned home in 1978 and taught at the Emmanuel Benjamin Oliver Elementary School. Between 1982 and 1990, Wallace headed the physical education department for the St. Thomas-St. John district and retired from teaching in 1994.
For Wallace, though he now focuses on track and field, baseball has always been his favorite sport. He would compete individually in track and field, but in the 80s, he started competing in the men's 40 plus and traveled to Phoenix, Arizona, every year with the Hurricanes for baseball.
"I always keep in shape. Although I'm not playing any baseball, I still run and exercise every day," said Wallace.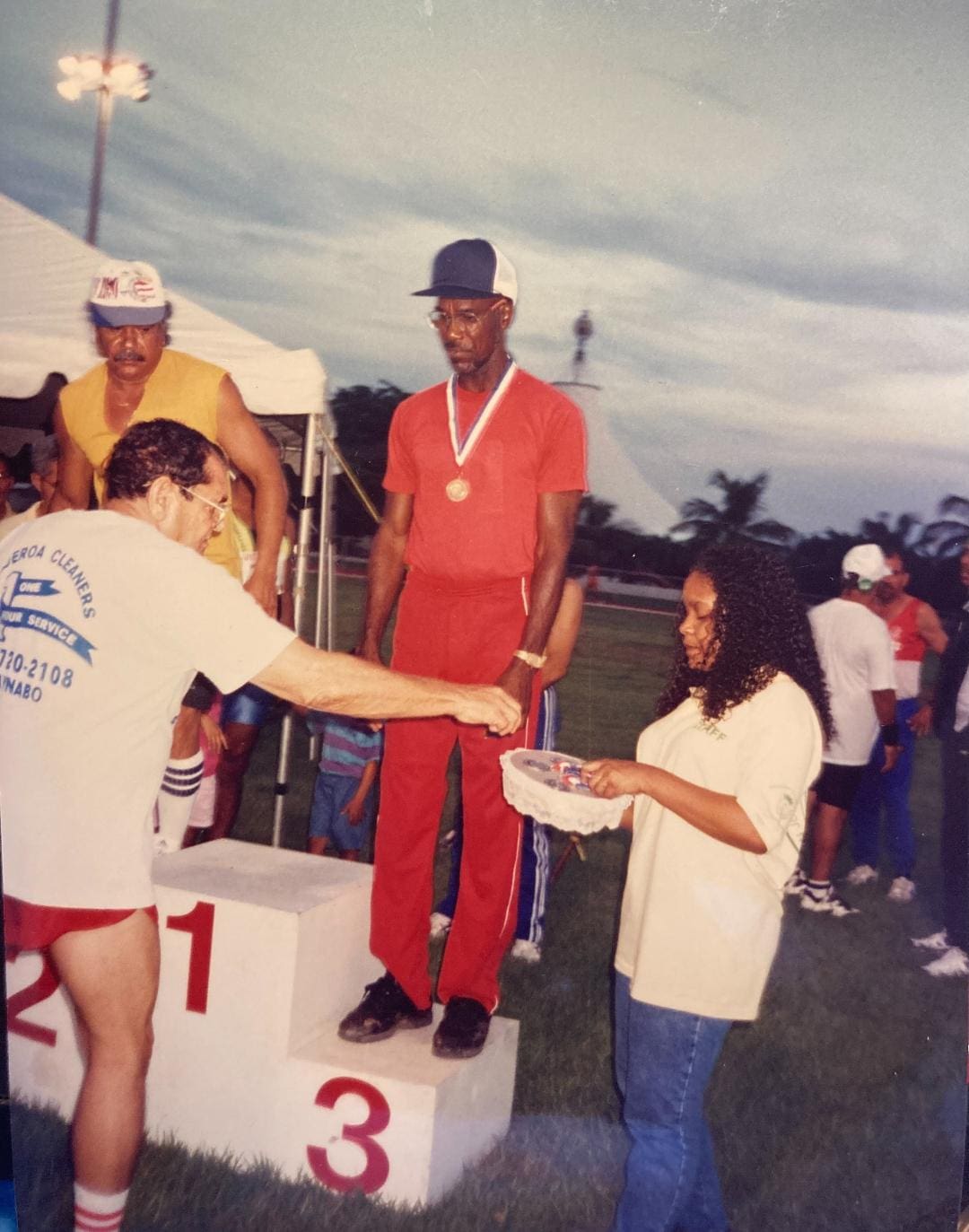 Over his lifetime, Wallace has traveled to many states, Barbados, Puerto Rico, and the Dominican Republic, receiving awards for baseball and track and field. He anticipates publishing a book about how to exercise and stay in shape.
Wallace is married to Muriel Farrell-Wallace. Adisha Penn is the granddaughter of Romel V. Wallace, Sr.