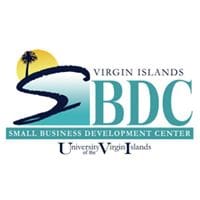 The Virgin Islands Small Business Development Center (VI SBDC) has announced its involvement in actively collaborating with resource partners to offer in-person workshops and events during the U.S. Small Business Administration (SBA) National Small Business Week 2022.
USVI small businesses have displayed their resilience, ingenuity and creativity throughout the pandemic and will be recognized in the areas of Small Business of the Year (per respective island) and one business will receive the Excellence and Innovation Award of the Year directly from the VI SBDC.
Local events include the USVI SBA Kick-off Video (May 2nd) launch, the Government Contracting in the USVI Series (May 3 and May 4), the Women in Business Expo 2022 (May 5) and the USVI Small Business Awards (May 5). Registration for said events are all accessible on the VI SBDC website.
Karen Jones, associate state director for the VI SBDC, said, "We are proud to bring prestige to our local businesses through their success stories. The VI SBDC is devoted to supporting small businesses by assisting with innovation, sustainability and technical assistance. We encourage the general public to actively participate and celebrate our winners. Congratulations to the winners!"
The VI SBDC will also recognize the SBA PR and USVI District Office for their involvement in providing funding programs in the areas of entrepreneurial development, disaster recovery, financial development, government contracting and overall support.
To learn more, visit the VI SBDC website at www.visbdc.org, find them on social media
(Facebook, Twitter, Instagram, YouTube), or download the mobile app to a telephone through both Android or Apple platforms.