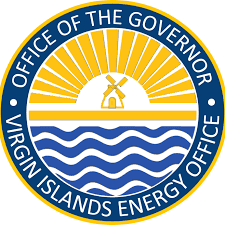 The Real-Time Energy Monitoring Pilot Program provides residents and small business owners with a home energy monitor. With this program, the Virgin Islands Energy Office aims to give people more transparency into their energy profile, i.e., how much electricity they use and when. VIEO believes that providing residents and business owners more visibility into their day-to-day electricity usage allows them to make better decisions about how to become more energy efficient through their purchases and behaviors.
A successful pilot program will allow the energy office to gain a better understanding of energy usage in the Virgin Islands and develop more ways to increase energy equity in the community.
The energy monitor, paired with the free iPhone or Android app, shows how much electricity is being used in real-time on a second-by-second basis. Changes in electricity usage can be measured right away and with a level of certainty not afforded by the monthly electric bill. The data from the energy monitor can also be used to determine whether there's an error in the electric bill. The energy monitor allows the user to investigate:
Phantom loads (items that draw electricity even when they are off or not in use)
Base loads (items that are always on, like the refrigerator)
Temporary loads (Items that are not always in use, such as the microwave or washing machine)
The home energy monitor is non-invasively installed in the main panel box and connected to the internet via WiFi. If necessary, a Wi-Fi range extender can be installed. After installation, it's registered with the mobile app. The entire process takes less than an hour.
After the application is received and approved, a contractor will call to schedule the installation. During the installation, the contractor will help the owner register the device and become familiar with reading the data. Every so often, the VIEO will call or email to get feedback on improvements the energy monitor has helped to make.
There are three ways to apply to the program:
Complete the application. Bring it and the required documents to the energy office on St. Croix or St. Thomas
Complete the application. Make clear copies of any required documents and email them to lynette.sierra@eo.vi.gov
Use the link on the VIEO website (https://energy.vi.gov) to complete the online application. Upload your required documents where prompted.
Qualified residential applicants
Are legal residents of the United States
Have a WAPA bill in their own name
Are full-time residents of the Virgin Islands
Qualified Businesses and Non-Profit Organizations
Have a V.I. business license
Or NPO documents
Have a permanent physical location
Unfortunately, the VI Energy Office cannot offer energy monitors to three-phase power customers or those with permanent solar or wind generation installed. Participation is subject to availability.
St. Croix
4101 Mars Hill Road
Frederiksted, VI 00840
713-VIEO (8436)
St. Thomas
4605 Tutu Park Mall
Suite 231
St. Thomas, VI 00802
714-VIEO (8436)
Visit the VIEO website for more information on this and other Energy Office programs (www.energy.vi.gov)