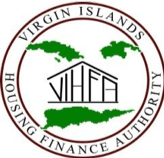 V.I. Housing Finance Authority (VIHFA) Interim Executive Director Dayna Clendinen has announced the launch of the 'Own A Lot, Build a Home' program, a secondary financing initiative providing 20-year, zero-percent forgivable grants up to $250,000 for the construction of new single-family homes.
"Our goal is to make home construction affordable for residents who own land and need financial assistance to develop it," Clendinen said. "With high construction costs an ongoing challenge, we encourage all who fit the criteria to take advantage of this opportunity to obtain the assistance needed to make their homeownership dream a reality."
This program targets low-to-moderate-income eligible residents whose household incomes are based on 120% area median income for the Community Development Block Grant – Disaster Recovery (CDBG-DR) Housing Programs. Federal income limits are:
1-Person: $83,250
2-Person: $95,150
3 -Person $107,050
4-Person $118,900
5-Person: 128,450
6-Person: $137,950
7-Person: $147,450
8-Person: $156,950
Banco Popular has partnered with VIHFA to offer the program as a secondary financing option, and more lenders will continue to come on board. Each applicant is required to complete the program application through their participating lending institution and submit all required documentation. Once the applicant is pre-approved by the bank, a referral will be sent to VIHFA/CDBG-DR for gap financing up to $250,000.
In order to apply, all applicants must:
– Be a first-time homebuyer
– Meet the established income requirements
– Be a resident of the territory for the last three years
– Be pre-qualified for a mortgage loan based on nationally accepted underwriting standards
– Attend and complete a Homebuyer's Education Program and earn a Homebuyer Education Certificate (to register, visit https://www.vihfa.gov/programs/homeownership-programs)
For more information, email nhicprogram@vihfa.gov.