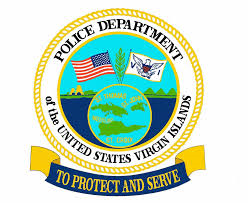 The Virgin Islands Office of Highway Safety and the Virgin Islands Police Department are seeking the assistance of community partners to distribute 700 booster seats in each district to secure child passengers appropriately and legally.
Data gathered through a child passenger safety observational visit at local public elementary schools indicate that approximately 73% of children leaving in private vehicles were riding unsafely.
The VIOHS Car Seat Loaner Program distributes car and booster seats to families in need. However, as community education and awareness increase, this newly identified gap is more than the agency and local retailers can fill.
"Due to supply chain interruptions associated with the pandemic, car and booster seats are impossible to find locally," stated VIPD Commissioner Ray Martinez. "At a cost of $30 – $60 per seat, we are hoping that our business community will join us in a village effort to supply these much-needed safety devices for this tender-aged population."
VIOHS will distribute donated seats to children in local elementary schools at no cost to caregivers.
In the territory, child passengers under age eight are required to ride in an age, weight, and height-appropriate child safety seat. Additionally, child passengers under the age of 14 are required to sit secured in the back seat.
"During a crash, everything and everyone unsecured become projectiles, flying through and out of the vehicle," cautioned VIOHS Director Daphne O'Neal. "Laws are in place to prevent injuries and fatalities for crash victims. Caregivers have a moral and legal responsibility to protect the children in their care."
Through the booster drive, community partners can help caregivers provide the security that child passengers deserve. For more information about the booster drive, contact the Virgin Islands Office of Highway Safety through Director O'Neal at daphne.oneal@vipd.vi.gov or Occupant Protection Planner/Coordinator Denise Gomes at denise.gomes@vipd.vi.gov. You may also contact the office via telephone at (340) 772-3025 or (340) 473-7383.