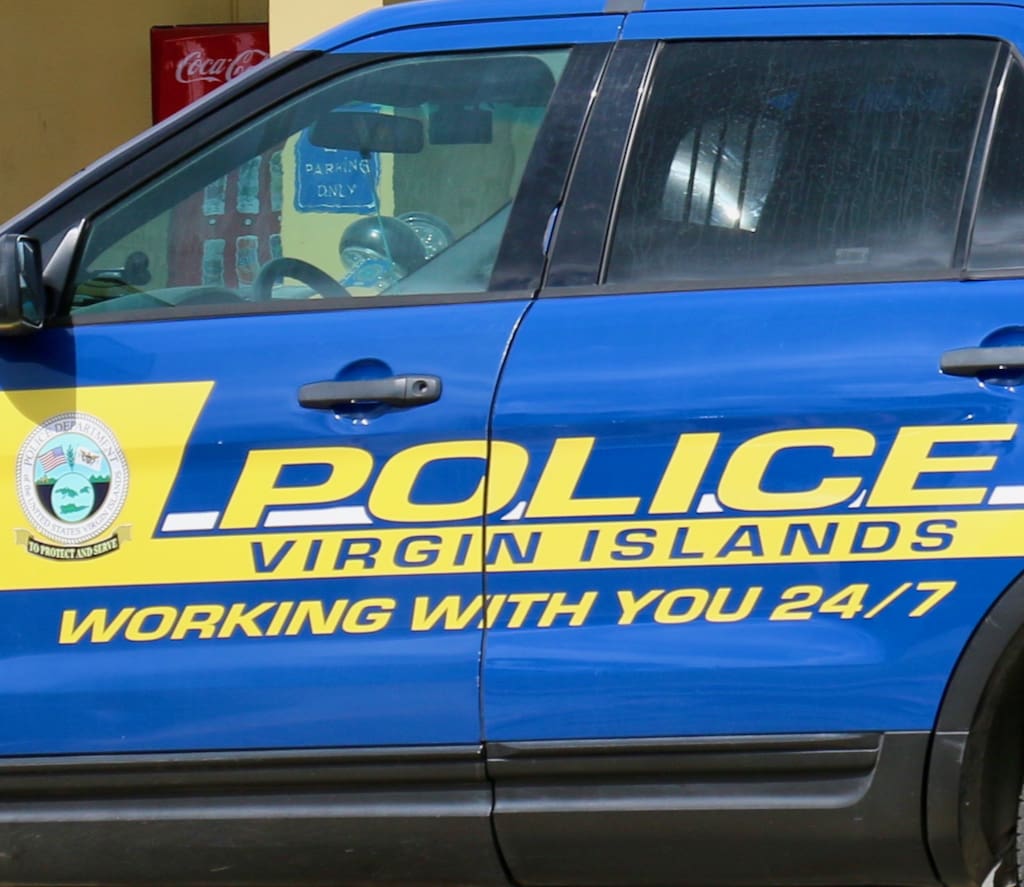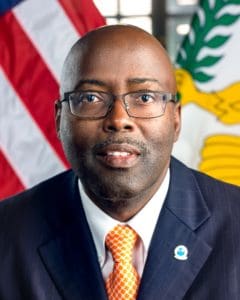 As he prepares to leave office on Tuesday, VIPD Commissioner Trevor Velinor has released a three-year strategic blueprint for the department as it addresses the challenges of violent crime, a longstanding consent decree and recruitment efforts.
The plan focuses on four key aspects of policing: Crime reduction, constitutional policing, community trust and capacity building. The latter is of particular concern as the V.I. Police Department faces staffing shortages due to a number of factors, Velinor stated in the 27-page report.
The strategic plan can be downloaded from the department's website.
"The workforce capacity has decreased significantly within the past five years as a result of two catastrophic hurricanes, retirements and other employment opportunities," Velinor said. "With the reduction in workforce, officers must be assigned and scheduled strategically to manage the daily needs of the territory. We are planning for succession as some of our seasoned officers prepare for retirement. This has led to more assertive and innovative recruitment efforts by our Human Resources Bureau."
[adrotate group="6"]
The VIPD has a total of 534 employees, including 344 sworn officers and 190 civilians, the plan says. Those employees handled 41,094 calls for service in 2019 and 38,772 in 2020, but "a significant number" of those were for quality-of-life issues such as mental health and homelessness not related to criminal activity.
"To manage these types of issues VIPD will advocate for wrap-around services" from agencies such as the Health and Human Services departments, according to the plan.
The three-year plan was generated after an agency assessment by a consulting firm prior to 2019, a follow-up "SWOT" analysis of Strengths, Weaknesses, Opportunities and Threats, command staff retreats, and anonymous surveys of employees and community stakeholders.
Plans to reduce crime include increasing the police presence in the territory; enhancing crime analyses to identify trends and hotspots; utilizing technology such as ShotSpotter gunshot detectors, drones and surveillance cameras; strengthening community and federal partnerships; and improving arrest rates. Other strategies in the plan include reviving the bike patrol unit and seeking union approval to transition to 12-hour shifts.
The territory has long grappled with gun violence that has resulted in more than 40 homicides a year for nearly two decades, according to statistics released by the VIPD in June, though according to the strategic plan, a "V.I. Crime Initiative" to target violent crimes improved the homicide arrest rate by 46 percent in 2020. Additionally, there were fewer violent crimes in 2019-2020 and an increased arrest rate of 43 percent, the report states.
To build community trust, the plan calls for increased engagement with residents through social media, quarterly community roundtables, annual surveys, forming a citizens' academy, and developing specific neighborhood policing strategies. To build on its workforce, the department must develop competitive compensation, increase employee recognition, establish a succession planning process and improve training, among other strategies, the plan states.
The department has been operating under a consent decree since 2009 to address allegations of unconstitutional uses of force by VIPD officers, with numerous delays in achieving compliance with goals set by the U.S. Justice Department and U.S. Attorney's Office.
To achieve full compliance with the consent decree, the plan proposes more specialized training for officers to identify vulnerabilities and enhance skills; crisis intervention training; a citizens' advisory panel; and the use of more body cameras. Other objectives include better collaboration with the Health and Human Services departments, random audits of service calls, timely submission of reports and review of those reports.
"It is my belief that service truly is the rent we pay to live in and enjoy the paradise of these United States Virgin Islands. VIPD will pursue the optimization of performance and service to our community through increased professionalism, accountability, and effective communication. The objectives outlined within this plan will assist in progression to protect the people and property of the territory," Velinor wrote in a forward to the report.
Velinor, who was on loan to the VIPD under a two-year agreement with the federal Bureau of Alcohol, Tobacco, Firearms and Explosives, where he was a deputy assistant director, announced his retirement in June. His tenure has been marked by friction with the territory's police unions, three of which issued a letter of no confidence in Velinor in October 2020.
On July 6, Gov. Albert Bryan Jr. announced the nomination of Ray Martinez, a St. Croix native who currently directs the V.I. Law Enforcement Planning Commission and spent a significant part of his law enforcement career in the VIPD's Criminal Intelligence Unit, to succeed Velinor.