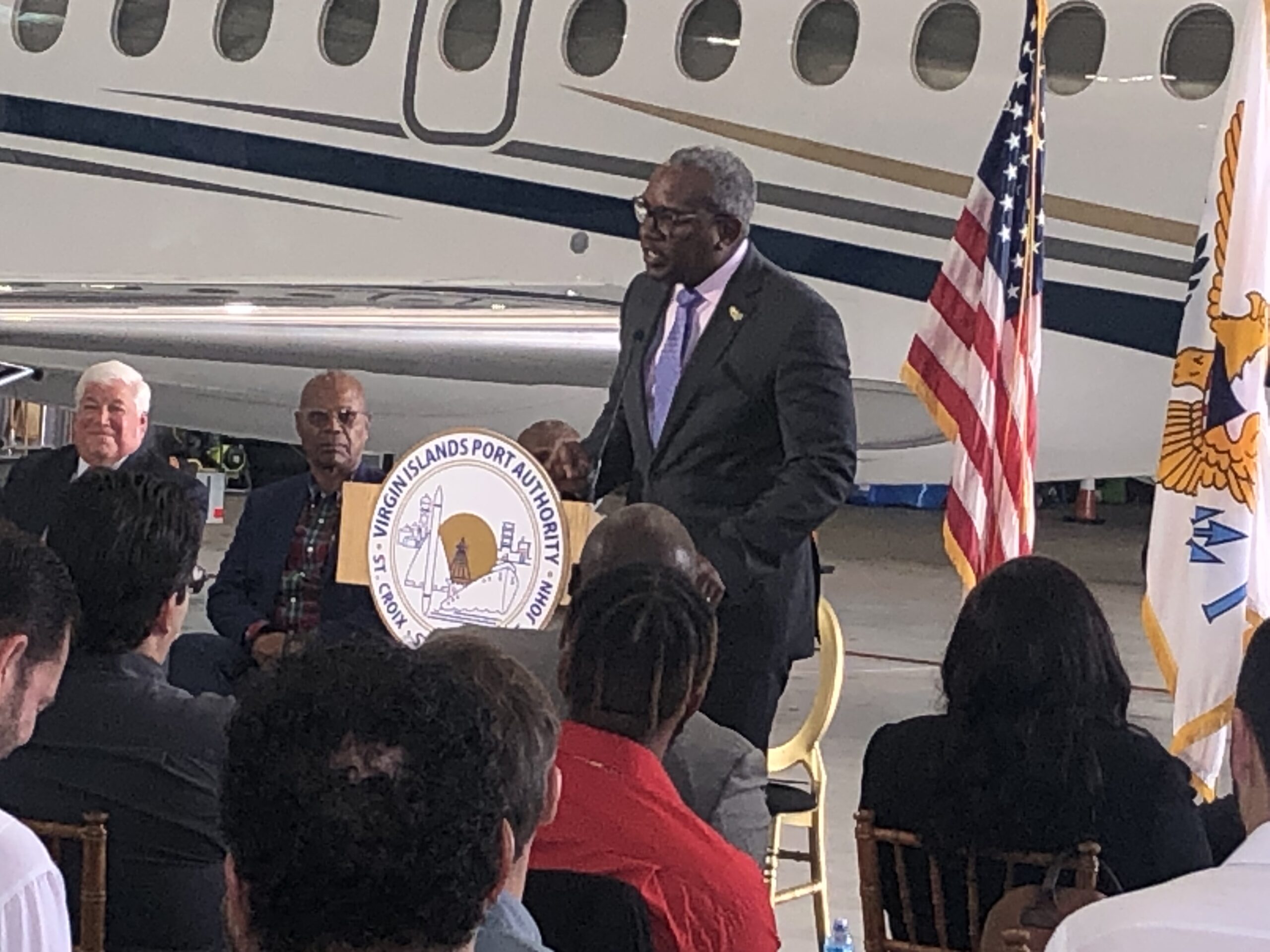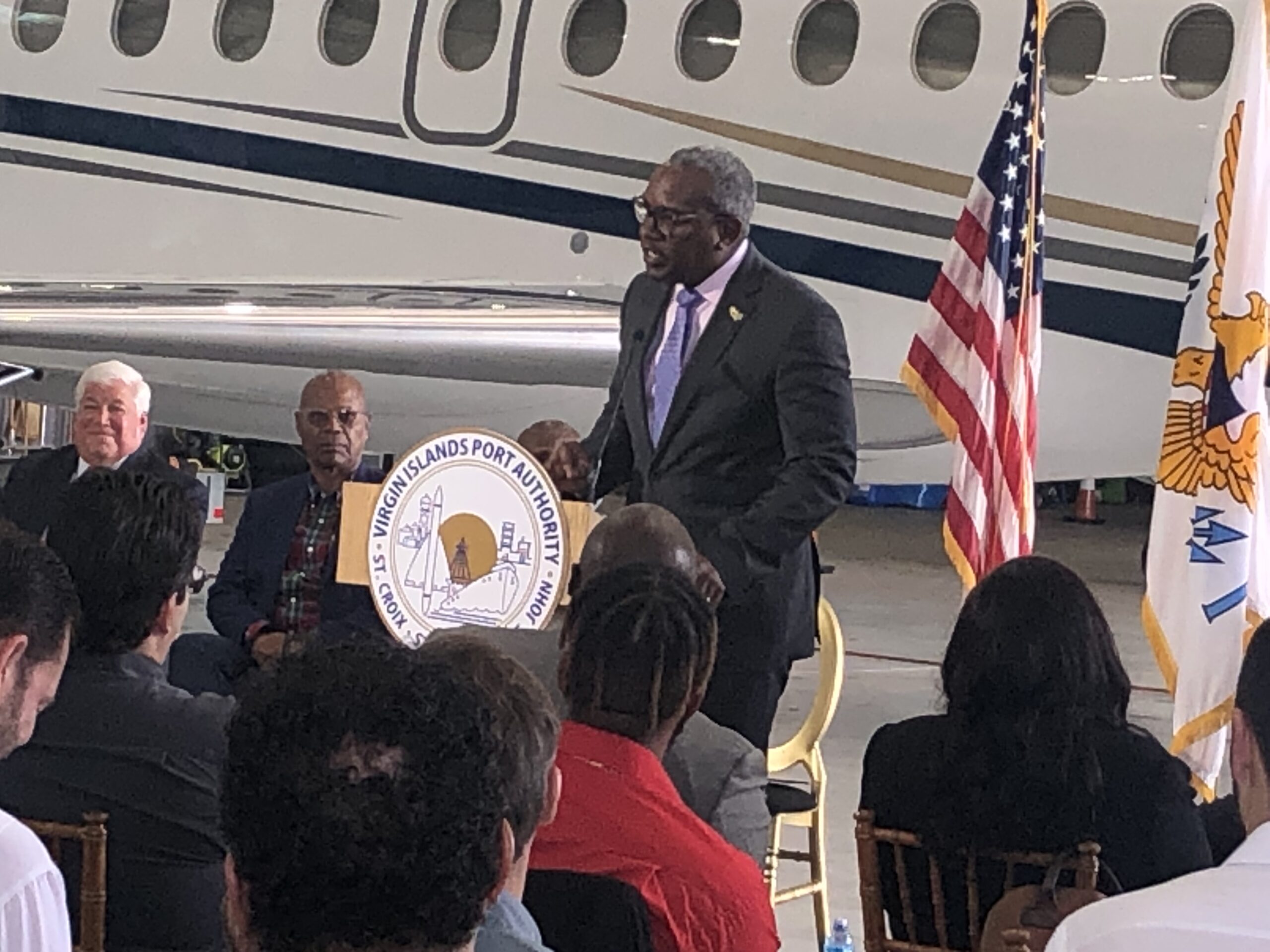 Efforts to forge a partnership between the Port Authority and the private sector took a step forward Wednesday at the Cyril E. King Airport on St. Thomas. About 60 potential investors attended an industry forum where they heard about the authority's plans to upgrade the territory's airports.
Wednesday's gathering was one of two events planned by government officials as they search for a way to attract the capital needed to modernize King Airport and the Henry E. Rohlsen Airport on St. Croix. Port Authority officials sent out a Request for Qualifications Dec. 29.
Gov. Albert Bryan Jr. joined a team of cabinet members and local stakeholders in welcoming those who came to the Standard Aviation hangar. Tourism Commissioner Joe Boschulte topped the list of speakers. Presentations were followed by a guided tour of King Airport in the afternoon.
Both Bryan and Port Authority Executive Director Carlton Dowe pointed to the setting for the industry forum as an example of a successful public-private partnership. The governor told the story of how Standard Aviation owner Shaun Miller came to the Virgin Islands as a visitor, built a vacation home, then started a business.
That business led to an agreement with the Port Authority to rebuild a dilapidated private airplane hangar and construction of a new maintenance building for the agency. "The Port Authority is not a stranger to serious public-private relationships," Dowe said.
Port Authority Board Chairman Willard John made a direct appeal. "We want to modernize and upgrade our airports, and the opportunity is here now," John said.
Potential investors listened attentively as the authority's consultant on the modernization projects detailed the steps that must be taken for those who think they might become bidders. They also heard from Economic Development Authority Director Wayne Biggs, who pointed to some financial incentives to be found by doing projects in the authority's opportunity zones.
Senate President Novelle Francis Jr. and several members of the 35th Legislature also sat and listened to topics shared in the industry forum. Dowe said he welcomed their presence because their support will be needed as the modernization plan progresses.
Organizers said the forum attracted potential investors from the U.S., Canada, Mexico, and Europe. Project consultant Larry Belinsky of Frasca & Associates said events like the one held Wednesday are frequently used to engage potential investors for public-private (or P3) partnerships.