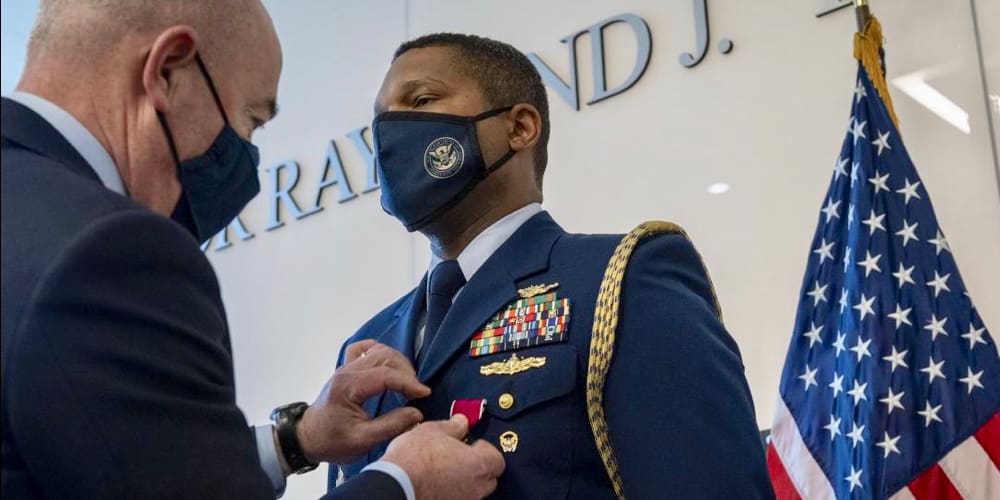 In high school, Nkosi Thomas was unsure of the career path he would take when he graduated. Now, his path has been a vital part of his career in the U.S. Coast Guard, where he became the first Virgin Islander to captain a cutter into Charlotte Amalie harbor and has worked at the very top of the Department of Homeland Security.
Thomas is a lieutenant commander in the Coast Guard. He graduated from the Charlotte Amalie High School in 2003 and then attended the Coast Guard Academy, where he earned his undergraduate degree.
"I went to the Coast Guard Academy. I graduated in 2008 with a Bachelor of Science in management, but then they sent me to grad school for a couple years to the University of Maryland where I was able to get two master's degrees. I have a Master of Business and a Master of Finance," Thomas said.
As he finished his high school career, Thomas said, he was not sure what he wanted to do in life. With the help of his counselor, Barbara Isaacs, and other community members, he was steered in the direction of the Coast Guard.
"Talking to some other folks who were from the Virgin Islands that had gone on to be in the Coast Guard, like Austin Callwood, Alvin Dalmida, Marvin Wells and some other folks, really helped to pique my interest. And they kind of helped to bring me and some other people along into the Coast Guard."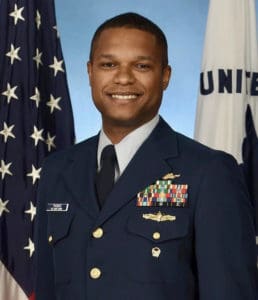 In 2014, Thomas captained a cutter into the capital's harbor for a port call after patrolling the waters near San Juan, Puerto Rico. It was then that he became the first Virgin Islander to complete the task.
"It was a good experience. It was one of the things we wanted to achieve, being able to have a port call into St. Thomas while the ship was patrolling San Juan," Thomas said.
Thomas also mentioned leading roles he has served while on duty.
"I've been on three ships, two Coast Guard cutters and one Navy ship. I was the navigator on a Navy destroyer for a couple years in San Diego, then having to man my own ship for a couple years," he said.
The CAHS graduate has also served as the military assistant to Secretary of Homeland Security Alejandro Mayorkas, as well as acting Secretaries Kevin McAleenan, Chad Wolf and Pete Gaynor. He just completed his tour with Mayorkas last week.
"My most recent assignment I thought was pretty cool, working directly for the secretary on a day-to-day basis. It's not often that you get an opportunity to work with a cabinet secretary and I thought that was a very interesting experience," Thomas said. "We did a lot of different stuff. I was an aide-de-camp for the secretary and helped to organize the day-to-day logistics for his time in the office or outside the office. We assisted with communications across the cabinet or other government agencies. It was a day-to-day experience helping to achieve whatever the mission of the day might have been."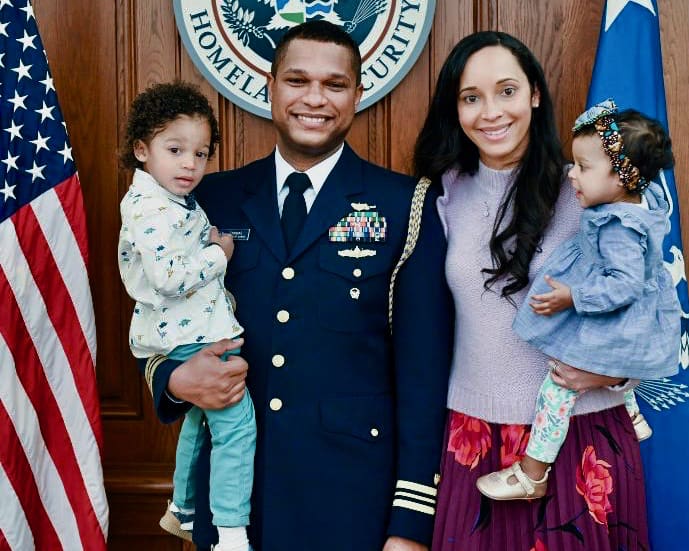 Thomas has received awards during his Coast Guard tenure. As a result of working with Wolf, Thomas earned an Outstanding Service medal. Most recently, he received the Legion of Merit medal from Mayorkas for his exceptional performance and services.
When asked if there was any specific rank he would like to attain, Thomas jokingly replied, "I'll keep going until either I stop having fun, the family doesn't want to do it anymore, or the Coast Guard tells me, 'It's time to go.'"
Thomas and his wife, Jennifer, have two children, Enam Thomas, age 3, and Nzuri Thomas, age 1.
Thomas wants the youth in the territory to know that they are "talented and capable."
To the community he said, "We just need to encourage them and help them to set goals and work towards achieving those goals. I think that we have an incredible amount of potential and just helping these young men and women dream about all the things that they accomplish and just teaching them how to work towards those, and give them strategies to get those dreams, we can find things to be proud of each and every day."
This story has been edited since it was first posted to correct the name of Thomas' son. The Source regrets the error.