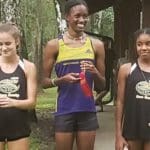 Michelle Smith, high school sophomore at Montverde Academy, made her cross country 5K (3.1 Mile) debut at the Zak Lucas Invitational in Brooksville, Fla., on Sept. 18. She finished 2nd overall in 20:50.9 and was the 1st runner for her team. Her time helped the Montverde Girls team qualify for the Elite Division at the Katie Caples Invitational in Jacksonville, Fla., on Sept. 25.  At the Caples Invitational Smith ran a personal record in the 5K with a time of 19:55.1, finishing 20th out of 186 athletes. Her next competition will be the Florida Runners Invitational in Lakeland, Fla. on Oct. 1.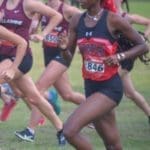 Mikaela Smith, a senior at Austin Peay State University, ran back-to-back cross-country races. Starting off with Belmont Opener in Nashville, Tenn., on Sept. 3, running a 20:42 for the 3.1-mile race, which was her fastest season opener. At the Commodore Classic in Nashville on Sept. 17, she ran a 20:01, nearly breaking the 20-minute barrier. Mikaela Smith will be running next at the Brescia Invitational in Owensboro, Kentucky, on Oct. 8.
Rachel Conhoff started off her cross-country season with the Ursinus College women's cross-country team at John Hopkins Invitational on Sept. 2, where she completed the 5K race in 20:43 with a 28th place finish and 1st place for her team. Conhoff followed that performance up with a 4th place finish in a field of 152 competitors at the Dutchmen Invite at Union Canal Tunnel Park, Sept. 11. Completing the 5K distance in 19:36.8, and helping her team the Ursinus College Cross-Country team to 3rd place in the team standing.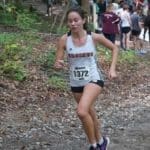 On Sept. 25, Conhoff placed 1st of 74 athletes on an extremely though hilly course at the Penn State Abington Invitational with a time of 22min 1sec. She led her team to 1st place in the team standing, and her team accomplished a near perfect score of 17 points with her team's five scoring members placing 1, 2, 3, 4 and 7th. A perfect score is 15 pts. with the five athletes placing 1st through 5th place. Conoff's next race will be the Paul Short Run in Bethlehem, Penn., on Oct. 1.
[adrotate group="6"]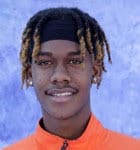 Osazi DeMund-Williams, who attends the University of Texas El Paso, competed at the 2021 Lori Fitzgerald Open on Sept. 18. He was 56 overall in a time of 18min 17sec. DeMund-Williams competed unattached at the event. This means that he did not represent his university at this event although he competed. In cross country, an athlete can represent no one by being unattached for various reasons.  DeMund-Williams' university team won the event with the best score of the six teams in attendance. Cross country is a team sport where your team consist of seven athletes. Five score, and the team with the lowest score wins.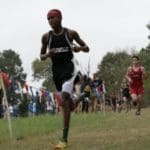 Jah Whyte, a junior at Maumelle High School, competed in the Little Rock Cross Country Classic on Sept. 11 in Little Rock, Ark. Whyte finished 5th overall and 1st for his team, while running a personal record in the 5K distance of 17:12. Whyte will be competing next on Oct. 9 at the Bryant Cross Country Race in Bryant, Ark.
The Track and Field Federation (VITFF) will start the Virgin Islands' Cross-Country Season on St. Croix in October. VI Paving and the Department of Agriculture are assisting with the creation of a new cross-country course where the races will be held.