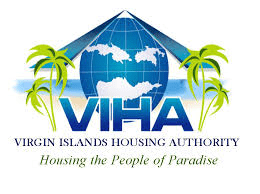 The Virgin Islands Housing Authority (VIHA) announces that effective Monday, Aug. 7, all VIHA Central Offices and Property Management Offices on St. Thomas and St. Croix will resume regular in-person operating hours with the public from 8 a.m. to 5 p.m., Monday through Friday.
VIHA staff will continue to utilize the walk-up windows and buzzer systems to control all in-person operations.
The Virgin Islands Housing Authority residents, contractors and vendors are reminded to adhere to instructions from VIHA staff if asked to wear a face mask, avoid physical contact or have your temperature taken before any entry into any of the authority's buildings.
While the territory continues to safeguard against the spread of COVID-19, VIHA thanks the public for their continued cooperation and partnership in supporting the services provided by our agency.