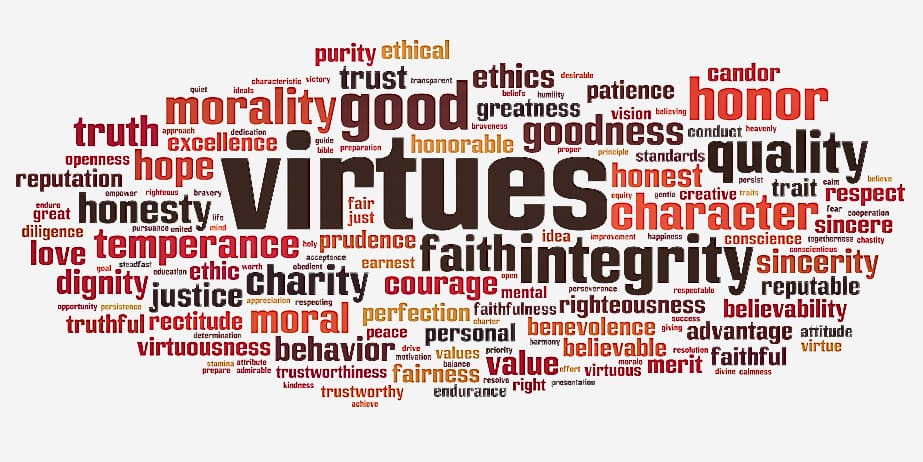 Virtue of the Week focuses on building peaceful and caring communities through understanding and fostering the practice of virtues. The Source supports the Virtues Project and will publish one virtue developed by the project each week.
Commitment is caring deeply about a person, a goal or a belief. Once we discern a direction, we go for it wholeheartedly. We don't hold back, second-guess our decision or hesitate to act on it fully.
We set goals and achieve them. We make promises and keep them. We go the extra mile. We are faithful to our relationships and don't allow problems to make us waver.
Keeping our commitments strengthens our inner integrity. It deepens our capacity to carry responsibility with grace.
Quote:
"Until one is committed, there is hesitancy, the chance to draw back, always ineffectiveness … the moment one commits oneself, then Providence moves too." Johann Wolfgang Von Goethe
Practicing Commitment
I am discerning about my decisions.
I give 100 percent to whatever I do.
I am confident in my choices.
I keep my agreements.
I am loyal to those I care about.
I have the strength to go the distance.
I am thankful for the gift of Commitment. It brings passion to my purpose.
Questions for discussion
– In terms of social justice, what responsibility do we carry as a community? As individuals?
– What are our community agreements?
– Are there any roadblocks to wholehearted action as it relates to social justice?
– How can we remain faithful in our relationships when unpacking the impact of injustice?
The Virtues Project is provided by the Community Foundation of the Virgin Islands in partnership with Virtues Matter.
Virtues Matter was started by a wife-husband team of social entrepreneurs seeking to positively uplift as many lives as possible. We aim to inspire and empower, to build capacity, strengthen relationships, and help everyone lead lives of passion and purpose.
Virtues Matter believes in a world where people are committed to kindness and respect, strive to be their best, and live with hope, courage, and in unity. We built the Virtues Cards mobile app, an interactive personal and team development tool, to help people identify and develop key virtues skills. We also offer dynamic workshops, online training, and customized programs to help people cultivate these positive qualities of character. To learn more, visit virtuesmatter.com.