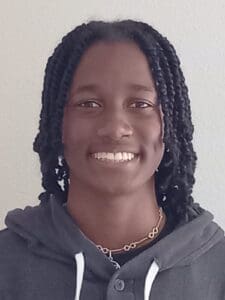 St. Croix Track Club athlete Michelle Smith, a high school sophomore at Montverde Academy, competed at the Florida State Relays in Tallahassee, Fla., on March 25 – 26. Smith finished in 1st place in the 800m final, breaking the 17-year-old Virgin Islands junior record with a new time of 2:12.25, which was also a Montverde Academy school record. The previous VI Junior record was held by Sanny Eugene, who set the then V.I. National record of 2:12.75, while winning a gold medal at the 2005 CARIFTA Games in the Under-20 age category.
On the second day of competition. Smith won the 300m hurdles in a time of 42.30, just short of her VI Junior record of 41.86. She won her 3rd gold medal as part of the 4 * 400m relay team. Smith's team set a new school record in the event of 3:52.12.
Michelle Smith will compete next in the Pepsi Florida Relays in Gainesville, Fla., on March 31 and April 1.
St. Croix Track Club athlete Mikaela Smith, a senior at Austin Peay State University, Tenn., started off her outdoor season in a remarkable way at the 2022 Margaret Simmons Invitation in Murray, Ky. She competed in the 400m where she placed 1st in her heat in a time of 1:00.62. Smith also ran on the 4 * 800m Relay team where they finished 1st in a new school record of 9:52.55 and on the 4 * 400m relay that finished first in a time of 3:54.63.
Mikaela Smith's next competition will be at the Hilltoppers Relay in Bowling Green, Ky.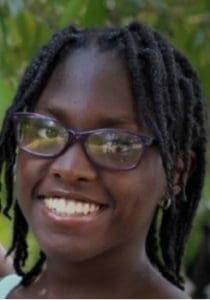 Nicola Peters, a sophomore at the Sparkman High School, opened up her outdoor season in the Homewood Invite 2022 in Homewood, Ala. She ran the 100m in a personal record of 12.83 placing 2nd in her heat and 9th overall. Peters also ran a personal record in the 200m of 26.25, winning her heat and finishing 5th overall.