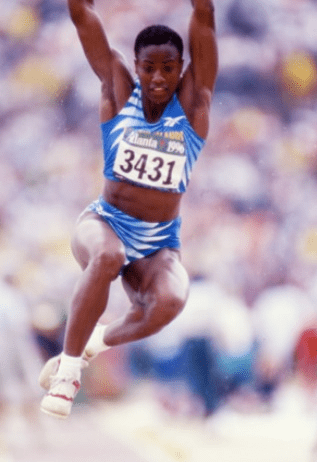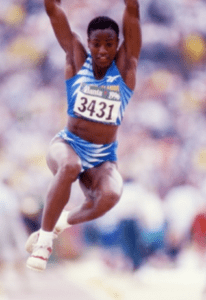 The Virgin Islands Track and Field Federation (VITFF) will be hosting the Flora Hyacinth Virgin Islands National Track and Field Championships on July 9 and 10. This year, the National Championship will be held at the St. Croix Educational Complex Track on St. Croix, V.I.
In order to participate in the VI National Championship, an athlete must be registered with the V.I. Track and Field Federation. https://vitrackandfield.com/registration/
This year's National Championship is named after Flora Hyacinth, an accomplished Virgin Islands athlete in the 80s, 90s and early 2000.
Flora Hyacinth was born on March 10, 1966, on St. Lucia; she moved to St. Croix, U.S. Virgin Islands, where she caught the eye of legendary coach Cipriani Phillips. Dr. Flora Hyacinth specialized in the long jump and triple jump and also competed in hurdles earlier in her career. On May 17, 1987, at a meet in Tuscaloosa, Ala., she surpassed the world record in the triple jump with a jump of 13.73 meters. However, the feat could not be given official recognition because the meet officials lacked appropriate measuring tools. Yet, she is still included in the unofficial world record progression lists.
Hyacinth represented the Virgin Islands at three Olympic Games: Barcelona 1992, Atlanta 1996 and Sydney 2000. Hyacinth still holds the Virgin Islands records in the long jump 6.72m, triple jump 14.05m and the 100m hurdles 13.33. She also held the 400m hurdles record at 57.55 for 36 years, which was broken in 2022 by Michelle Smith with a 57.48.
While representing the Virgin Islands, Hyacinth won a bronze medal at the 1984 Central American and Caribbean Junior Championships Under-20 in the long jump, and she won three bronze medals in the CARIFTA Games in 1985 in the 400m and as part of the 4*100m and 4*400m relays. She won a gold and a bronze medal respectively in the 400m hurdles and the long jump at the 1986 Central American and Caribbean Games. In the 1998 Central American and Caribbean Games Hyacinth won a gold medal in the long jump.
In addition, she was an NCAA Indoor champion twice while attending the University of Alabama.
Her World Athletics athlete code is 14283603. After her athletic career, she pursued a career as a chiropractor and currently runs her own practice in San Diego, Calif.
The Virgin Islands Track and Field Federation will also be hosting the North American Central American and Caribbean (NACAC) Age group qualifier on May 19 and 20 for the Under-15 and Under-13 age groups at the St. Croix Educational Complex track on St. Croix.
On June 17, the VITFF will be hosting the Olympic Day run on St. Thomas at the Eudora Kean High School track and on St. Croix at the St. Croix Educational track at 4 p.m. on both islands.
For more information, visit the Virgin Islands Track and Field website at https://vitrackandfield.com/