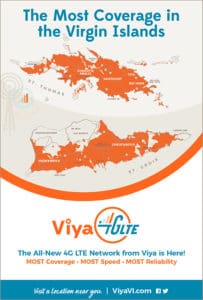 Viya announces its holiday schedule.
Viya will be closed on Saturday, Dec. 25 and Monday, Dec. 27, in observance of Christmas Day and Christmas Second Day. Further, Viya will be closed on Monday, Jan. 3, 2022, in observance of New Year's Day.
Although the offices may be closed on the aforementioned days, customers are encouraged to conduct transactions, at their convenience, using Viya's online Customer Care and payment portal: www.viya.vi or calling 774-2PAY (2729), 24 hours a day, 7 days a week.