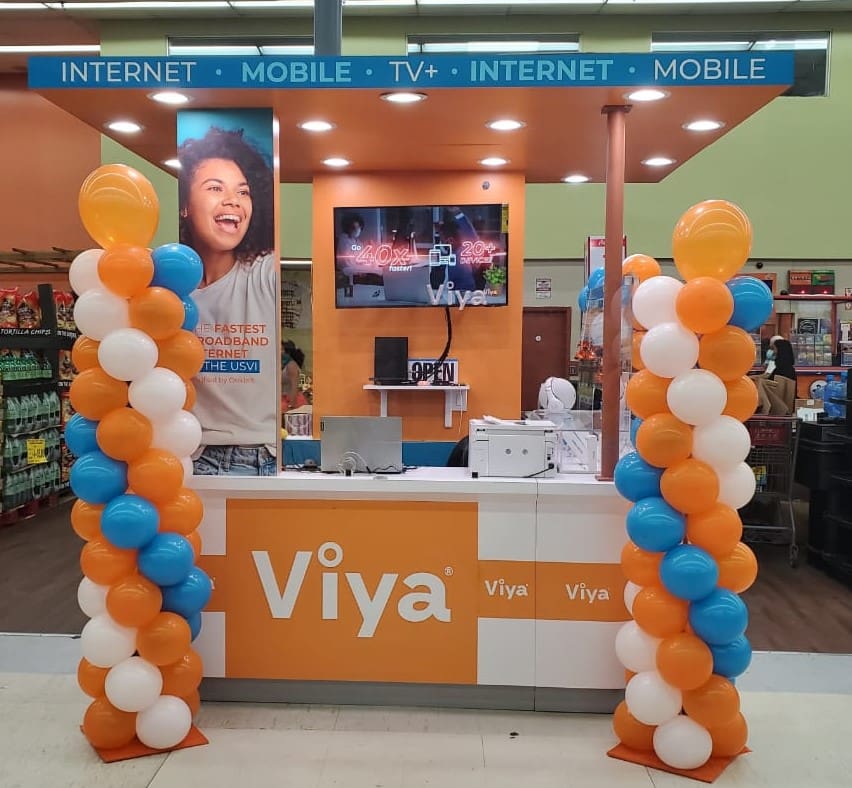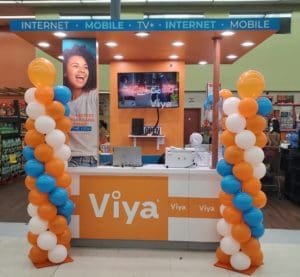 Viya proudly introduces two new, convenient retail kiosks at the premier grocery venue in the territory — The Market. Today, The Market West on St. Croix and The Market at Tutu Park on St. Thomas welcome Viya Express Retail Kiosks to their stores.
At the kiosks customers can activate new service for all Viya services: mobile, cable TV, internet and landline. The convenient location allows customers to upgrade existing service, purchase accessories and top-up their mobile service.
Chief Executive Officer Geraldine Pitt said, "We are constantly seeking ways to make the Viya experience customer-centric, so we decided to take Viya directly to the customers at the locations where they regularly shop."
The Market locations are anchor stores on their respective islands. At the best shopping venue, customers will appreciate having the ability to multi[1]task by taking care of their communication needs while perusing the supermarket aisles for their groceries and necessities.
[adrotate group="6"]
Express service will be the focus of the retail kiosk. Customers will experience Viya's products and services in an accessible venue with convenient hours. The hours of operation are from 9 a.m. to 6 p.m., Monday through Saturday.
Come to Viya's retail kiosks for exciting gifts and coupons. For the kiosk kickoff on Oct. 6, the first 50 customers to use the kiosk will receive a free HyperGear portable battery valued at $40. Be one of the first people to use the kiosk and walk away with a useful backup battery.
Viya customers will also have tremendous opportunities to save on either their Viya services or groceries. Customers who sign up for a new monthly service or existing customers who upgrade their service will receive a $25 coupon for groceries at The Market or for Viya services.
"We encourage Viya customers to visit our retail kiosks when they shop at their neighborhood Market location. The Viya team is looking forward to greeting you there," said Pitt.